AMRC Advanced Structural Testing Centre partners with Gripple UK to drive industrial innovation
14 September 2016

A Sheffield-based world-leading manufacturer of wire joining and tensioning systems has partnered with the Advanced Structural Testing Centre (ASTC), part of the University of Sheffield Advanced Manufacturing Research Centre (AMRC) with Boeing.

Gripple UK have been working with the ASTC to develop a new test rig with the capability to conduct longer and more accurate tests on the struts produced for their seismic bracing systems.

Engineered to brace and secure non-structural equipment and components suspended within a building, such as pipework or cable trays, the systems help minimise damage from earthquakes to vital infrastructures in factories and businesses all over the world.

The ASTC have conducted previous testing for Gripple struts, but as the product development process moved forward, Gripple required a bespoke testing solution to further test the rigidity of the struts and their ability to resist buckling under the forces of seismic activity.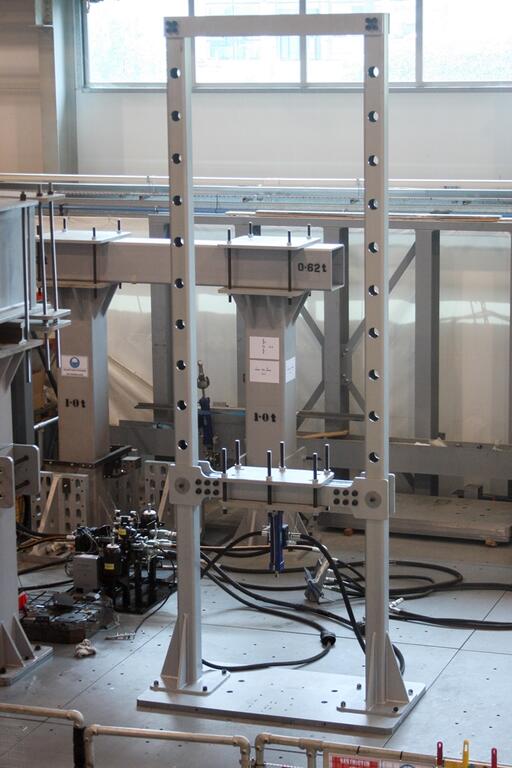 Head of the ASTC, Phil Spiers, said: "We worked with Gripple to develop a new test rig tailored to their design specifications, and capable of conducting longer and more accurate loading for better control of the testing process.
"The five metre tall daylight test rig was constructed in its entirety here at the AMRC, using a smaller actuator and load cell than used previously and completed with a new hydraulic control unit supplied by Advanced Hydraulics through Systems Services."
The bespoke rig is capable of testing components up to approximately 4m long and can exert loads from four to 200 kilonewtons. The range allows for the application of large tensile and compressive loads, but its lower range allows for smaller loads, offering precision control during testing, vital for testing larger struts.
The testing will ensure Gripple's product development programme continues to create components of the highest quality for a range of uses, which are market leaders in their field.
Gripple Design Engineer, Simon Davis, said: "Gripple had already worked with ASTC to test and approve our innovative seismic bracing range, however further development of the product range demanded a bespoke test rig.
"We partnered with ASTC to develop the Seismic Test Rig which greatly increases the range of products we can test and develop. The ASTC were able to provide not just a UKAS accredited testing facility but an experienced team that delivered the test equipment bespoke to our needs.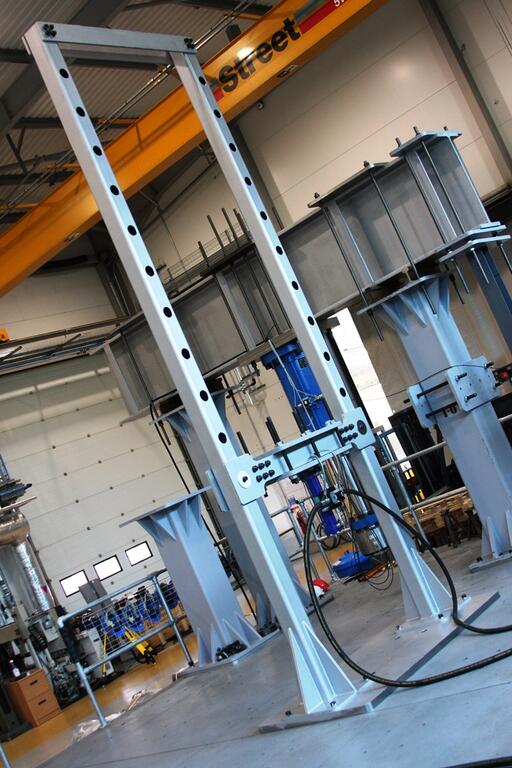 "Having the facility local to us in Sheffield has significantly improved our flexibility ultimately helping reduce time to market. Gripple look forward to working with ASTC in developing our next range of innovative seismic products."
Phil Spiers added: "The partnership between Gripple and the ASTC provides us with the opportunity to enhance our capabilities for the future. Investing in a new control unit, means in the future we are now able to run two distinct and separate tests, with separate hydraulic supplies simultaneously, thanks to investing in new equipment for our work with Gripple.
"Our partnership is also a fantastic example of how our work here at the AMRC is industrially driven for the benefit of the local economy and how our research can keep local manufacturers competitive."