Pioneering manufacturing research centre hosts Royal technology incubator
20 September 2016

The Duke of York has praised the University of Sheffield Advanced Manufacturing Research Centre with Boeing and its award winning, state of the art reconfigurable digital factory, Factory 2050.

Prince Andrew told guests attending a round of Pitch@Palace, his prestigious technology contest, in Factory 2050: ""I have watched this incredible institution grow over the years and to be able to see this wonderful new building being filled with some really clever advanced manufacturing is fantastic."

Prince Andrew was welcomed to the facility by University of Sheffield Deputy Vice Chancellor, Prof Shearer West and AMRC co-founder Prof Keith Ridgway, CBE.

Around 25 hi-tech businesses pitched their innovative ideas to the Prince, local dignitaries and leading business people and a judging panel including Prof Ridgway.

Prof Ridgway said: "It is a great honour to have one of the AMRC's facilities selected to host this prestigious event.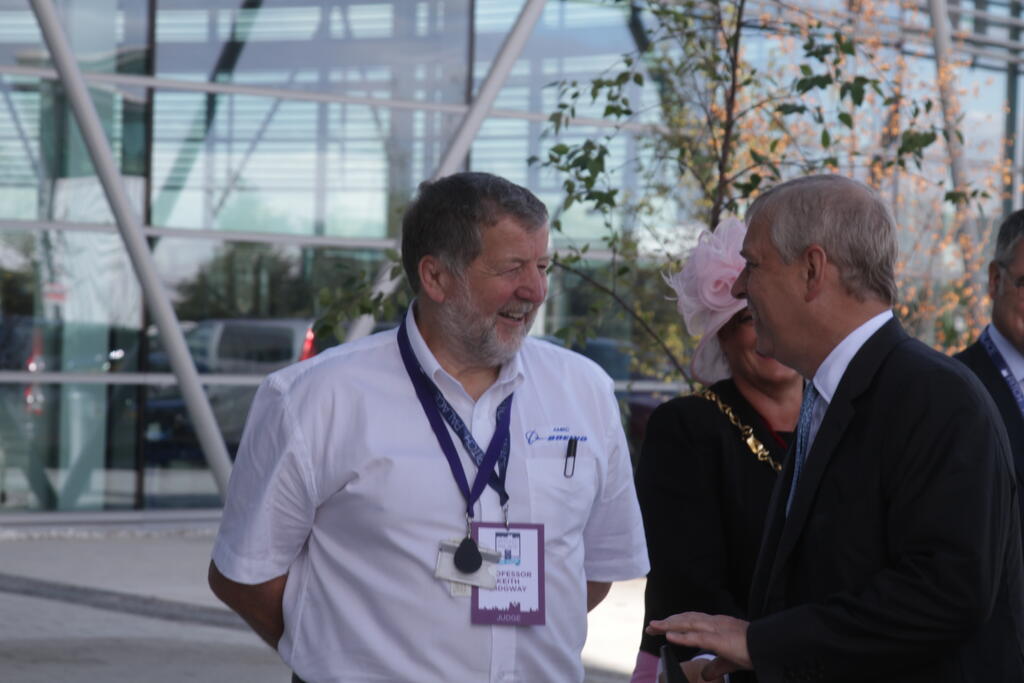 "We created Factory 2050 to be the home of cutting edge research and innovation involving technologies that will underpin the future success of UK manufacturing and to inspire the next generation of engineering leaders.
"That made it an ideal location for a new generation of entrepreneurs to explain and seek backing for their ground-breaking ideas and, hopefully, seeing what is already being achieved at Factory 2050 will inspire them to achieve yet greater things."
Pitch@Palace was set up by The Duke of York's Charitable Trust to support start-up businesses and entrepreneurs in the UK.
It gives potential entrepreneurs the chance to explain their hi-tech business ideas to Prince Andrew and a panel of experts, in front of an audience of investors, business leaders and mentors, in a bid to secure the backing they need to take them to the next level.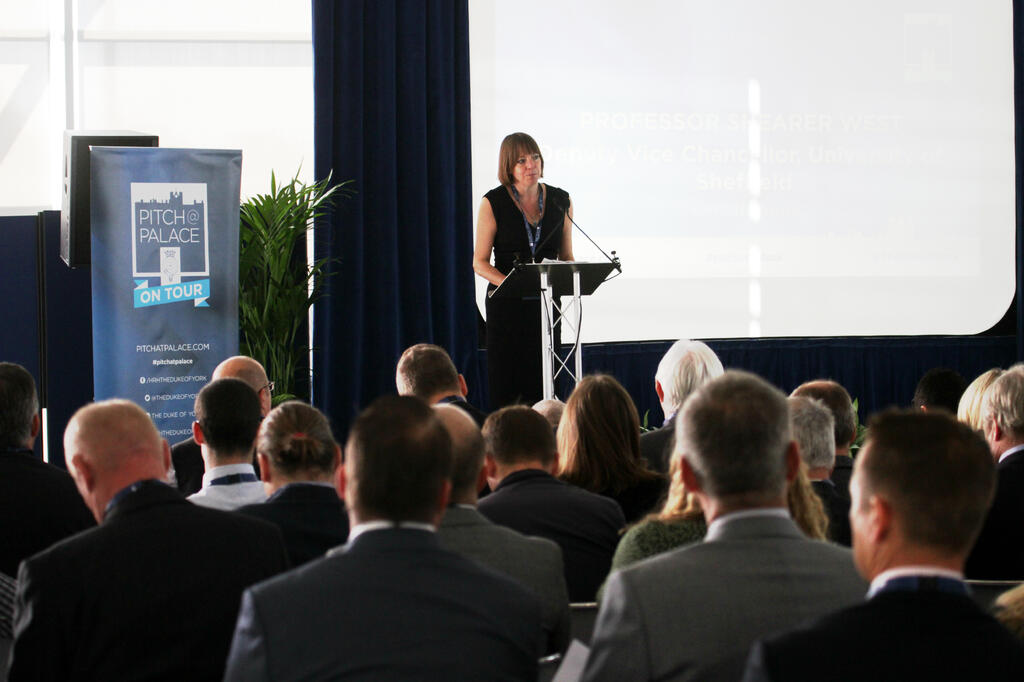 More than 200 businesses have been helped to grow since Pitch@Palace was launched, less than three years ago, with some now enjoying huge global success.
Each Pitch@Palace focuses on different areas of the UK Tech industry, with budding entrepreneurs attending a special boot camp to help them prepare.
Most events are held at St James's Palace, the sovereign's official residence and the most senior royal palace in the United Kingdom.
The Factory 2050 event was a special Pitch@Palace On Tour event, aimed at the UK regions.