Do you have the passion and ambition to help make things better for UK manufacturing?
At the University of Sheffield Advanced Manufacturing Research Centre (AMRC) we transform industrial and economic performance by making step changes in productivity, increasing competitiveness, developing new products and processes and training new talent and skills.
Vacancies at the AMRC are listed on the University of Sheffield jobs site and listed below. All job applications must be submitted through the university jobs site.
You can also follow our Twitter, LinkedIn and Facebook pages for job alerts and news.
---
Our current vacancies:


AMRC Sheffield
Salary: £18,529 - £19,623 per annum.
Closing Date: 4th July 2022
Project Engineer (Coil/Motor Winding)
Salary: £27,116 to £31,406 per annum.
Closing Date: 18th July 2022
Project Engineer (Additive Manufacturing)
Salary: £27,116 - £31,406 per annum.
Closing Date: 19th July 2022
AMRC Training Centre
No current vacancies.
AMRC North West

Salary: £32,344 to £40,927 per annum.
Closing Date: 14th July 2022
AMRC Wales
No current vacancies.
---
Working at the AMRC
We strive to ensure there are no barriers to our staff, apprentices and students achieving their potential. We promote inclusivity and want to increase diversity across the AMRC, and engineering in general, and recognise that diversity brings new perspectives, enriching our research and working environment. We acknowledge that poor working practices disproportionately discriminate against individuals, whilst good practices benefit everyone. The AMRC is motivated to understand more about equality and diversity issues and is striving to provide an environment that supports all our staff, apprentices, students and visitors.
We are committed to the Athena SWAN charter which was established in 2005 to encourage and recognise commitment to advancing careers of women in science, technology, engineering, maths and medicine (STEMM) employment in higher education. We are very proud to hold an Athena SWAN bronze award and are working hard to progress to silver and gold.
The AMRC is a member of the WISE (Women in Science and Engineering) campaign which works to support business, industry and education to increase the participation and success of women in science, technology, engineering and maths. More information can be found on the WISE website.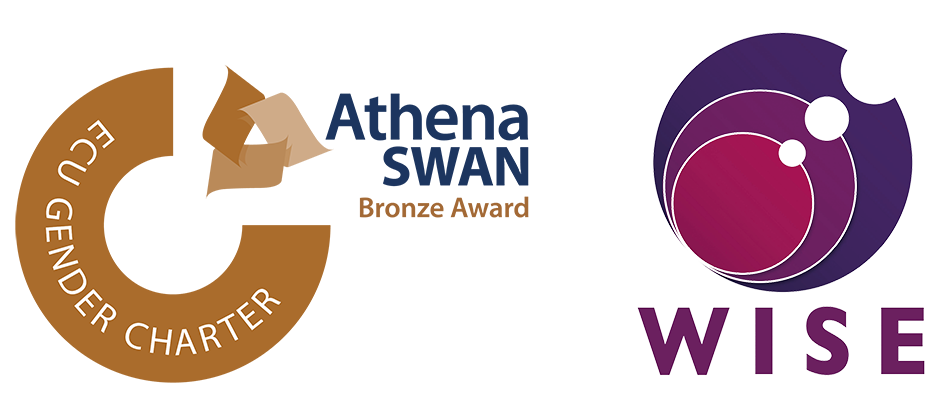 Please see the Research pages for more information on our core R&D interests.
To find out about our apprenticeships and other skills offerings, visit the AMRC Training Centre.