Automation and robotics have a key role to play in improving productivity in UK industry.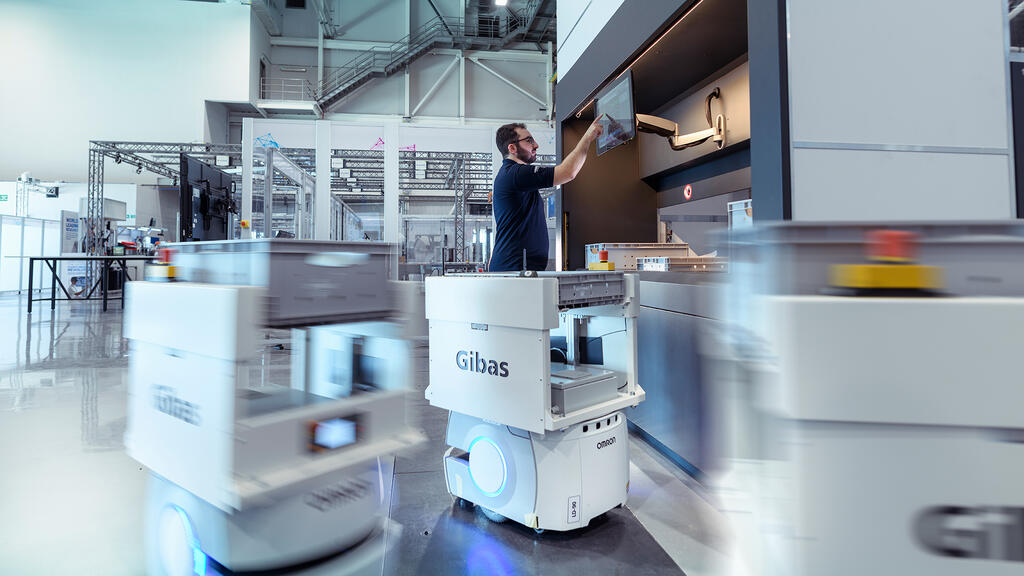 For over 15 years we have bridged the gap between universities and industry to develop automated solutions that create real impact for businesses — increasing productivity, reducing waste and increasing sustainability.
How automation can help your business
There are many ways robotics and automation can improve the way we make things. From automated assembly and disassembly, to robots that can machine very precisely, all the way through to data analytics, AI and industrial control systems — it's all about making your processes more efficient and repeatable, whilst freeing up staff to spend their time on more high-value work.
We're also working with industry to tackle one of the biggest challenges facing manufacturing today — sustainability. We can use robots to speed up the process of disassembling parts at the end of their life so components can be reused and recycled.
By taking manufacturing to the next level, we can get more out of raw materials, and minimise our impact on the environment.
Talk to us
Key capabilities
We take commercially available automation solutions and adapt them for your business, allowing you to work with greater accuracy, speed and dexterity.
Refurbishment, reusing and recycling are crucial elements of the product life cycle and are key to businesses becoming more sustainable. We're researching how automation can deal with high volumes and variance of products for cost effective assembly as well as end-of-life disassembly.
We're exploring how robots and humans can work together in a safe environment. We're implementing collaborative automation in manufacturing processes where automation has limited benefits and requires human intervention. With support from robots, older and less able staff can also continue working, leading to more inclusive recruitment.
We can support optimising your shop floor layout and fleet management so that robots and automated guided vehicles can move to where they're needed most. We can also support the application of autonomous mobile robotics (AMRs) for a varying range of manufacturing processes and advise on how to connect these systems to business systems.
We're constantly researching ways to add to robots so they can do more and more. From artificial intelligence and machine learning to vision systems, we're creating the future of robotics.
Reconfigurability is a key element of product prototyping for rapid deployment and reduction in time-to-market. We support the design and prototyping of automated, physical and digital reconfigurable manufacturing technologies and processes.
We can use automation to help your assembly cell adapt and reconfigure when presented with a large variance or new versions of a component, keeping your production flowing.
We use a range of robotic platforms to continually develop machining capabilities. We work closely with OEMs and tooling suppliers to optimise processes and use the flexibility of robots to tackle machining tasks that cannot be achieved in a practical and cost-effective manner using traditional CNC machining centres, giving greater flexibility and footprint when compared to a traditional CNC system.
How we can help your business
We work with companies of all sizes to develop automated solutions to their challenges. If you want your product made better, faster, cheaper or with less waste — we can help.
Drawing on our vast network of industrial partners, we'll develop or demonstrate an automated system that works for your business. By testing solutions and ensuring they're right for you, we take the risk out of introducing robotics to your manufacturing process.
Whatever your business size, we can help. We developed a robotic countersinking process for BAE Systems that saved them millions of pounds. And at the other end of the scale, we helped a local SME business Footprint Tools increase production of builders' line pins by integrating a secondhand robot into their assembly line.
Talk to us