From an initial idea to a working prototype — and every step in between — we're using design to make the world a better place and changing lives through innovation.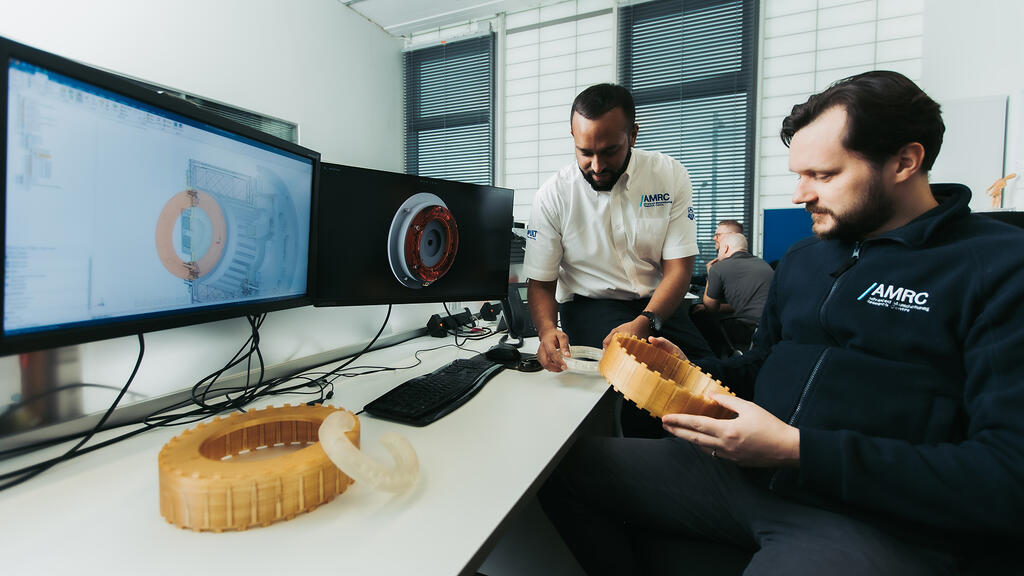 We work with universities, industry partners and businesses, to drive the future of engineering and manufacturing design and bring sustainable growth to the UK economy.
A passion for design
We work on design and engineering challenges across a range of sectors from aerospace and energy to medical and automotive.
This broad experience means we can take an idea from one area and apply it to another — providing you with solutions you may not have considered.
Talk to us
Key capabilities
Our research in novel manufacturing technologies enables us to assist industries in designing new products and components that are lighter, cheaper, and more efficient.
From initial concept to a final working prototype, we can guide you through the entire process and even provide production support within your supply chain.
We're using transformative tools and methods to innovate in the design space. We can help find ways to shorten the product development lifecycle by utilising digital tools for design support.
The future of manufacturing has to be sustainable, so we're working with academia and industry to find ways to predict the environmental impact of our design decisions. By making informed decisions at the beginning of the design process, we can reduce waste and increase efficiency.
How we can help your business
Using cutting-edge tools and methods, we create design solutions to your challenges. From the latest software to 3D printing, we'll introduce you to new digital technology and demonstrate how it can improve your design process or products.
Work with us and you'll have access to our expert team of industrial designers, product designers, mechanical engineers, electronics hardware and software engineers, researchers, project managers and prototyping technicians.
Whether you want to make a new component lighter, use digital tools to generate fresh ideas, or test your design in a physical or virtual environment, we can help.
Talk to us