While the casting process can be traced back thousands of years, advances in technology mean the industry today is always evolving.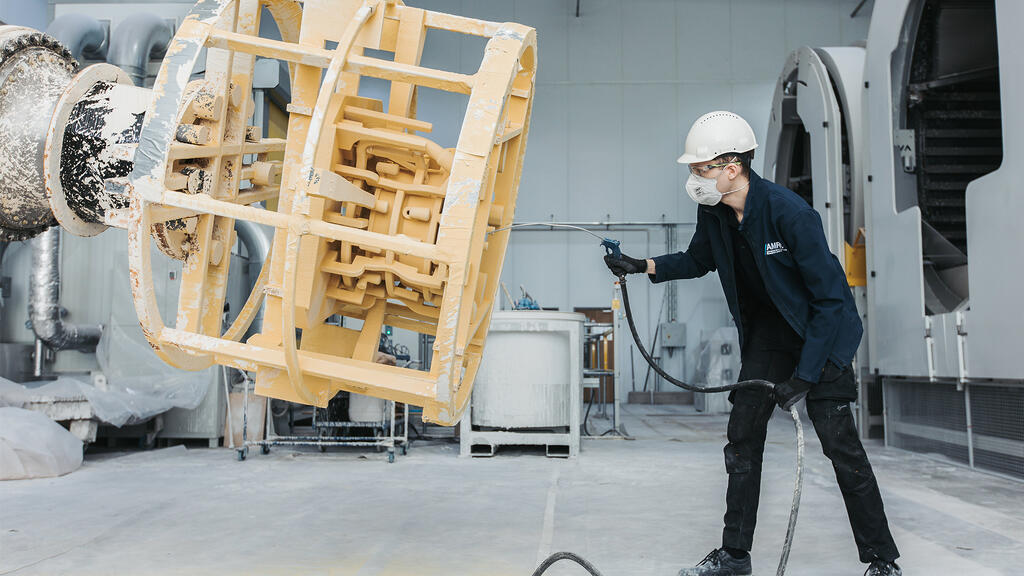 The research we conduct in our foundries and the work we do with businesses of all sizes are forging the future of casting, using digitalisation to improve processes and increase sustainability.
Our facilities
At the AMRC we have two complete foundries — one for ferrous and one for non-ferrous materials. They cover the full process from design to inspection, so we can try new ideas at any part of the casting process.
Focusing on sand casting and investment casting, and both additive and subtractive ways of manufacturing, we conduct research and investment in processes and products.
From a 3D sand printer that can print straight from a CAD model to a large robotic cell for making investment moulds, our cutting edge equipment can bring practical improvements to any foundry.
How we can help your business
At the beating heart of the castings industry are the small and medium-sized businesses found all along the supply chain. We work with foundries and related companies to solve their problems and introduce the latest technology and techniques.
We're proud to be open and transparent. Work with us and we'll take you on the journey with us — because if you understand these new techniques you can use them to solve other challenges in the future.
From generating complex components more efficiently to installing sensors in hot, dusty environments, we're passionate about finding ways to keep this vital foundation industry strong and resilient.
Talk to us