We're here to help you make better decisions about your business.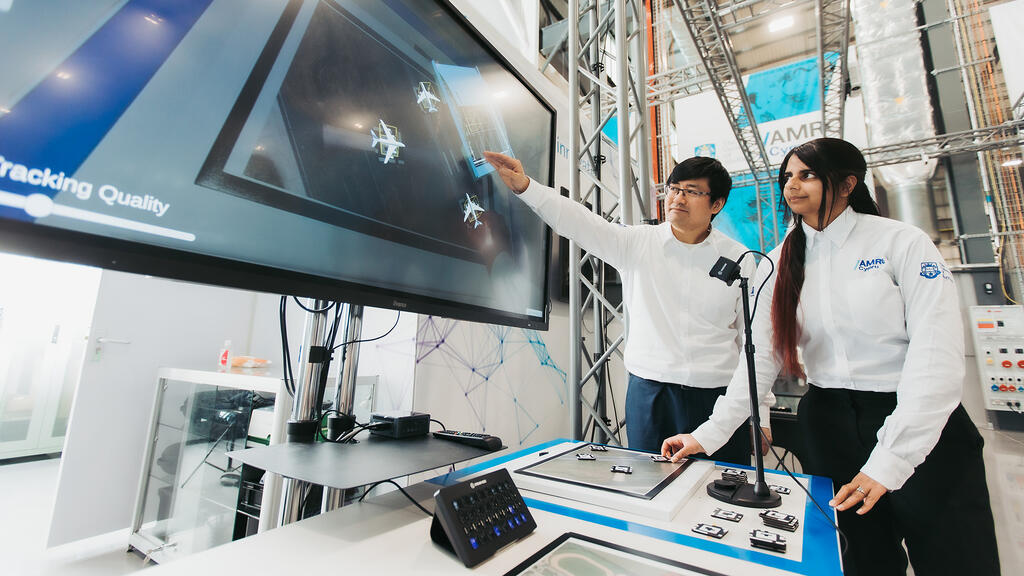 We work with companies of all sizes and in all sectors. If you've got a process flow, we can optimise it.
How manufacturing intelligence can help your business
Manufacturing intelligence is all about combining your data with our expertise to help you make the best decisions. We use simulation to replicate your factory digitally, then compare different scenarios to optimise every part of your processes.
We model different costs and investments to help you reach your objectives. Whether you're launching a new product, a new factory line, or changing your current configuration, we can help you make the best decisions to maximise your investment.
And it's not just about cost and productivity — we can also compare across other key drivers such as sustainability and quality.
Talk to us
Key capabilities
We apply a model-based approach to perform cost estimation and cost assessment to support decision making in both early stages of design and during manufacturing to understand the possible cost savings and justify investments.
Our capabilities encompass the whole data pipeline from engineering, data verification and validation, analysis techniques including basic data analysis and predictive modelling through to AI and machine learning. These are exploited through end applications such as augmented intelligence, machine learning operations practices, integrated computer vision and other areas including natural language processing, through-life analysis and comprehensive data-driven insights.

AI and other data science techniques are also playing a pivotal role in subtractive machining and are critical parts of our digital pathway. Coupled with digital twins, these are digital building blocks towards autonomous machining that open up new levels of analyses, helping deliver on two fundamental goals: efficiency and productivity.
We have proven expertise to model manufacturing facilities or business processes to evaluate system performance, optimise resources and perform what-if scenario testing. These models can run along physical systems in real time to achieve predictive analyses.
We model supply chains to understand the capability and capacity of the UK to support and provide understanding of different sectors overall resillence, using methods such as supplier assessments, structural complexity, and simulations.
Asessments of sustainability measurements evaluating key organisational drivers of different manufacturing processes to develop more sustainable ways of working and justify investment towards sustainability and net zero challenges.
System dynamics is a methodology and mathematical modeling technique used to frame, understand, and discuss complex issues and problems. We employ the system dynamics technique to model intricate supply chain systems, assisting in decision-making regarding policy and strategy.
Trade studies provide a systematic analysis mechanism to evaluate potential solutions by capturing expert knowledge against a range of specified requirements and drivers, aiding decision making.
How we can help your business
You'll have access to the huge range of expertise at the AMRC. We collaborate across different sectors and different capabilities, from metal machining to composite manufacturing to casting and design.
We work with companies of all sizes. We modelled major new factories for Boeing and McLaren. But we also use that same expertise to help small businesses (e.g. textiles, automotive or electronics), optimising their existing facilities to maintain their profitability.
We start by looking at your current resources and finding ways to improve productivity. Then we can help you decide where to invest, modelling different ideas to find the perfect solution for you, from design stage right through to industrialisation.
Talk to us