Ten years of the Design Centre
27 October 2023

In 2013, the University of Sheffield Advanced Manufacturing Research Centre (AMRC) launched the Design Centre (previously known as the Design, Prototyping and Testing Centre).

Over the last ten years, this team of world-class design and research engineers has worked on groundbreaking projects with some of the world's biggest manufacturers, while also helping hundreds of small businesses unlock their potential.

To mark this anniversary of such an integral part of the AMRC operation, we spoke to colleagues who have been there from the start.

Early days

The Design Centre was formed to fill a gap in UK industry, with many companies telling us there was a shortage of design engineers. The AMRC's director of major projects, Emma Hutton, says: "By creating the Design and Prototyping Group (DPG) we were providing new jobs, bringing investment to the region and increasing the number of manufacturing companies engaged in R&D and product development."

A major round of recruitment led to 21 new members of staff joining the new group, with many attracted by the variety of projects they'd be working on.

Design and development engineer Robert Mason was the first new recruit, starting in January 2013. He recalls: "Before I started, I had an interview with a leading appliance manufacturer. They have whole teams that do nothing but design wheels for vacuum cleaners. But here at the DPG I could work on everything from tiny components right up to 15-tonne fixtures."

Senior design engineer Peter Oates was the last to be recruited in that initial phase, and for him too, the variety was key. "Ten years later, I'm still here and I can't imagine working anywhere else," he says. "I've worked on everything from creating product solutions for local lifestyle SMEs to nuclear reactors — and that's just in the last year."

Peter isn't alone — most of those early recruits are still working in the DPG today. Garth Nicholson is principal design engineer for the group who helped recruit the new staff. He says: "It's nice that a lot of the people we employed back in 2013 are still here. People like working here. It's a nice atmosphere, with really good people who are always up for a challenge."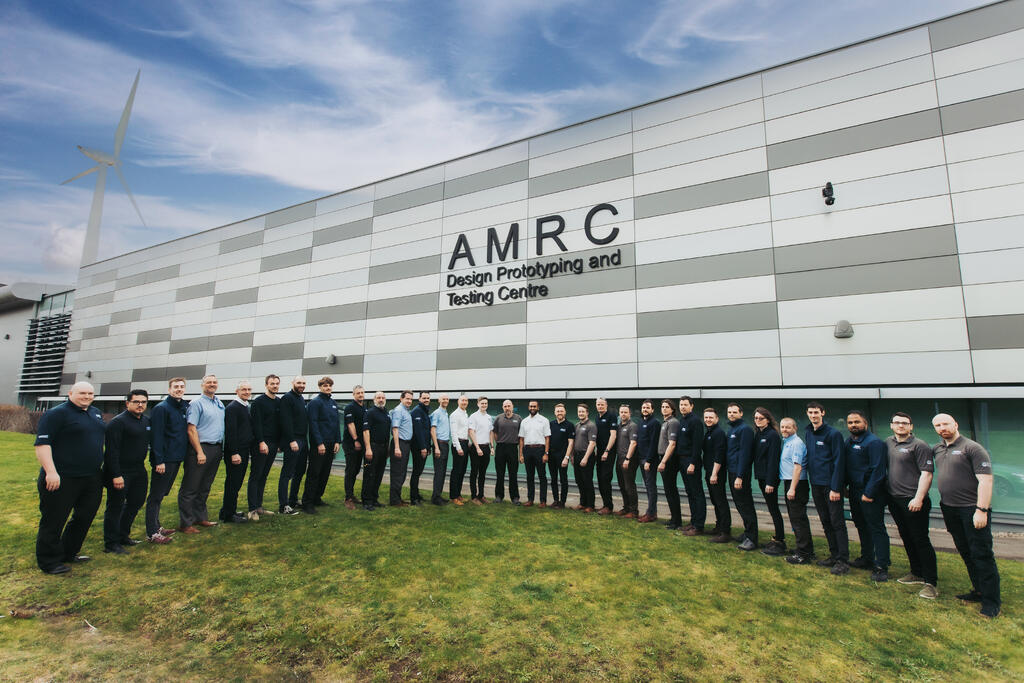 The go-to place for design and prototyping
The Design Centre now employs 38 people who work on innovative projects that create an impact - from using robots to provide medical treatment in high-risk environments to designing game-changing mobility devices for people with limited ability.
Senior project manager John Spencer says: "Our reputation as the go-to place for tackling the key issues that manufacturers are facing in design and prototyping has grown over the last ten years. This is because of our track record in delivering transformative projects, the wide range of skills and capabilities we offer, and the value we can add through the cross-fertilisation of ideas from the wide range of sectors we work with."
Head of group Craig Roberts agrees. He says: "Changing lives through innovation is not just a strapline, it's what we do. It makes the hairs on the back of my neck stand up when the teams present their solutions because we're really making a difference to businesses and people using the products."
Working with major manufacturers
Over the ten years of the group, the engineers and designers have worked on a huge range of projects for companies of all sizes, from enormous rigs for testing aeroplane wings to a tiny capsule that can be swallowed and gain data on gut health.
Senior project manager Billy Redpath worked with Airbus on its new site for fatigue testing aeroplane wings. He says: "Before our project, they would design a bespoke one-off testing rig for each wing, and then dismantle and throw away the rig at the end of the test. Not only was this wasteful but at over £100,000 a rig it was also very expensive.
"They asked us to come up with a modular system that they could reuse for each test. We designed a selection of building blocks that could be put together, almost like a Lego set, to produce what was needed each time.
"The design challenge was to ensure these building blocks could take maximum loads from all angles and could be reused again and again. Airbus are now using the components we designed and are very happy with them."
Another major project was for Boeing, improving the UK military's medical emergency response team (MERT). Design and development engineer Robert Mason explains: "The MERT team go into battlefields by helicopter to treat injured personnel. We designed a new streamlined storage facility for keeping medical equipment in the helicopter and creating a space for treatment.
"Our new system provided safe and easy access to medical supplies. It also reduced the time it takes to load onto an aircraft from 15 minutes to just two. We took our prototype to Boeing and showed how it fitted into a real Chinook helicopter. Everyone was amazed by it."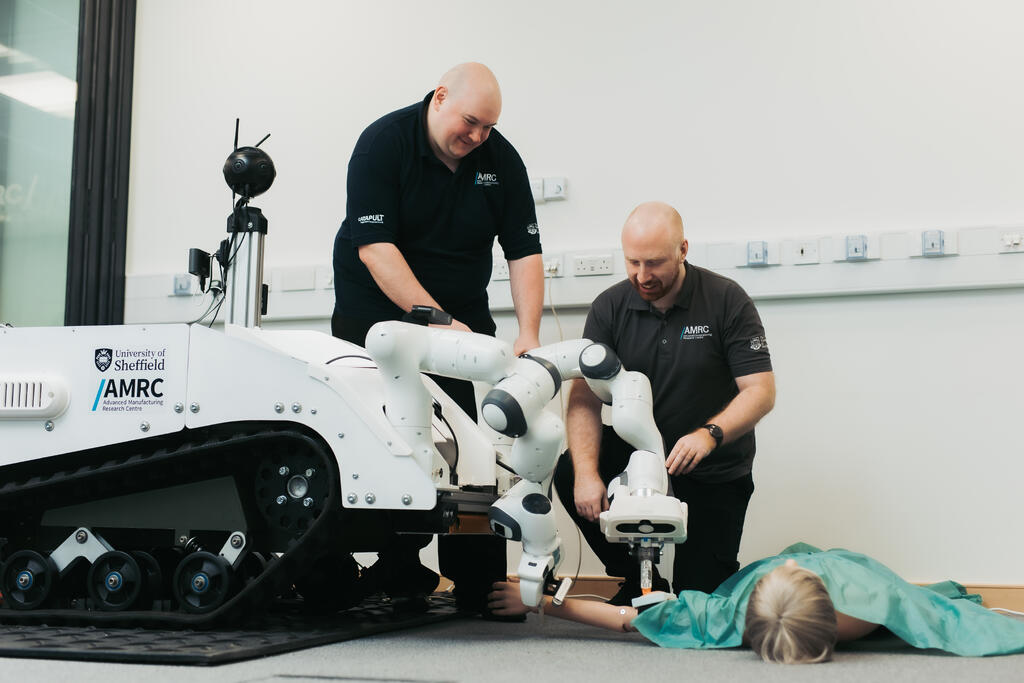 The cutting edge of robotics
Elsewhere in the DPG, the digital design team was working on an innovation designed to treat injured people in hazardous environments. They developed a robot-controlled vehicle which can be operated remotely by a medical professional using telexistence, a type of fully immersive remote control where all human senses are replicated by a robotic system.
The vehicle has two robotic arms which can complete a series of tasks such as approach a target, identify them, speak to them, take their temperature and blood pressure, and even administer pain relief by injection.
Technical lead Sam Hyde says: "This machine incorporates a bit of everything we do here in the DPG — with elements of mechanical design, additive manufacturing, software design, electronics, visualisation, communications technology, robotics, programming and digital engineering. And we were able to create this, from drawing board to prototype, in just nine months."
Senior design engineer Peter Oates also worked on an innovative vehicle project Victor — a new type of mobility device led by senior industrial designer Samuel Rees. "We worked with Phil Eaglesham, an ex-soldier who uses a wheelchair and wanted to be able to go wherever his friends went," says Peter, "We devised Victor, a powered wheelchair with special heavy duty wheels, a raising and lowering mechanism, and lots of innovation, taking it from a concept sketch to a working prototype."
At the time, Phil said: "The devices the AMRC produced are outstanding. To design a device which able-bodied people see as cool and would use themselves shifts the dynamic, and means disabled users don't feel like second-class citizens. In the short period I have been using Victor it has completely changed my life. It has given me an enormous amount of independence and I see this as a gamechanger for users the world over."
In 2018, Victor won the Alex Moulton Award for its design. "It was a very proud moment. We felt very honoured for our work to be recognised," says Rees.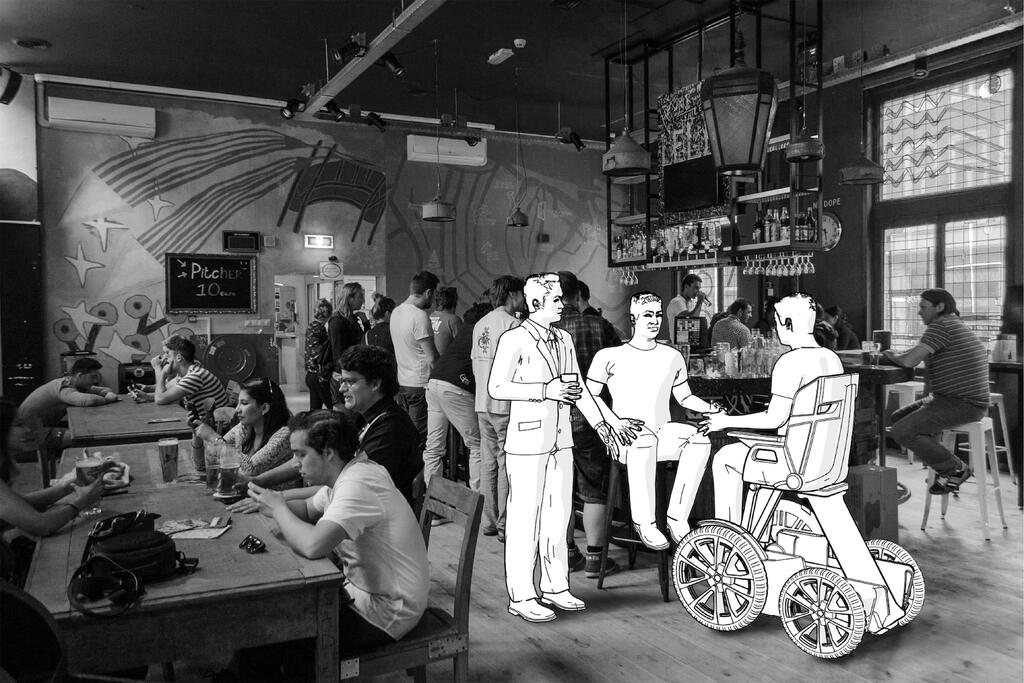 Transforming healthcare
Another area where the work of DPG sees huge benefits to people's lives is healthcare. Marcus Crossley is a senior project manager with focus on medical-related R&D. He says: "We can take innovation from other industries and translate it into healthcare. It's a good feeling when we make a difference to people's lives. You can see the benefits in the projects we deliver. We get very good feedback and a lot of people return for collaboration."
One of Marcus's projects involved designing a capsule that is swallowed by a person and that then collects a sample from inside their gut, which is currently very difficult to access today other than through endoscopy procedure. "A lot of health conditions are thought to be influenced by the microbiome that exists throughout the gut, so this could lead to significant improvements in public health — it's a groundbreaking approach."
To infinity and beyond
The use of additive manufacturing (AM), or 3D printing, is another growing area. Abdul Haque, technical fellow in additive manufacturing, has been using the process to design and create fuel tanks for small satellites in space.
"Additive manufacturing is flexible and opens new avenues to design products differently for unique performance benefits," he says. "We were able to create a new fuel tank which was lighter, held more fuel, and could satisfy stringent space-focused standards."
The AM applications developed for use in space can also be beneficial to other industries, such as telecommunications, healthcare and aerospace. "Whatever we do in space has translation to ground-based applications, but in-orbit manufacturing is growing in demand and AM is an ideal technology to exploit," says Abdul.
Working with smaller companies
One of the key parts of the DPG offering has always been working with small and medium-sized businesses. John Spencer, senior project manager, says: "A lot of companies that require design support are startups who have an idea but don't know how to progress it towards commercialisation. That's where we can add real value. They might have a very specific problem, and when we solve it it allows them to get to the point of manufacturing and marketing their product."
Senior design engineer Peter Oates says: "I love working with smaller companies because you can have so much impact in a short amount of time. Some we follow through to production. It's very satisfying seeing their products out there, knowing that you've helped them along the way."
One recent example is our work with SolarBotanic Trees. We helped the startup develop an energy-generating solar tree which could be placed in residential areas to augment renewable energy sources for powering homes or charging electric vehicles.
John Spencer said: "They were enthused by our flexibility and high standard of work we delivered during a 5 day design assist and asked us to continue working with them. They are now looking to manufacture their product in South Yorkshire. It's an example of how the work of the DPG brings inward investment to our region."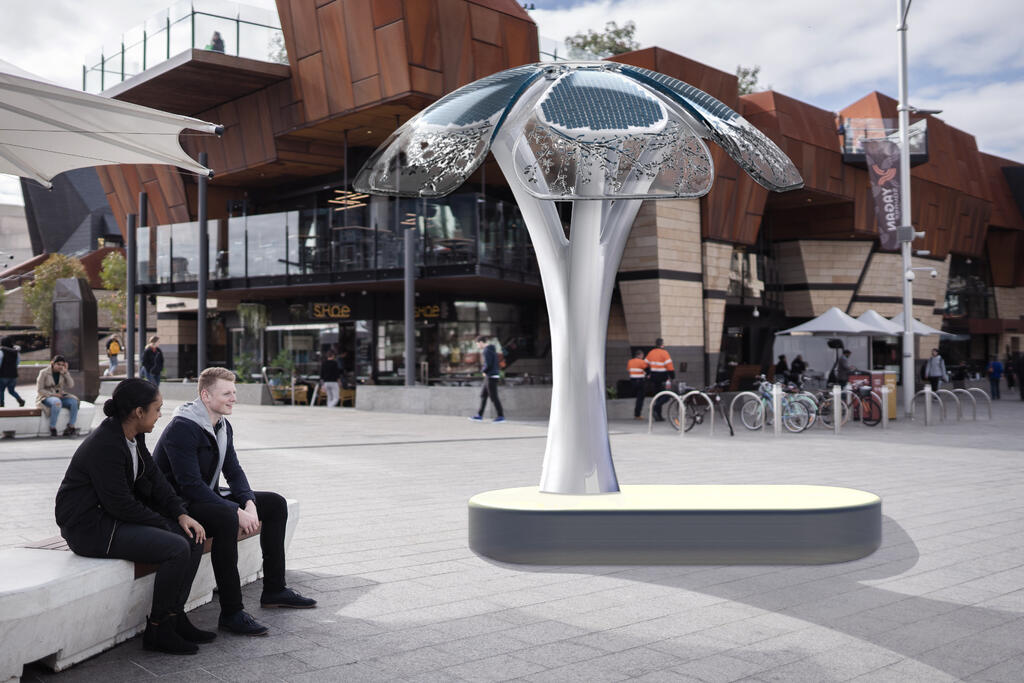 The next ten years
After a successful first decade, the Design Centre has a bright future. Head of group Craig Roberts says: "The future will be about establishing ourselves in our three core strategic areas — design for sustainability, design for manufacture, and smart design.
"Ultimately our work needs to make a difference, whether it's helping achieve net zero or using medical innovations to improve people's lives."
Related News
RAeS 150
A special exhibition celebrating 150 years of aviation and a look to the future - com …