AMRC helps small family-run business create 'the best face mask'
28 July 2021

Engineers at the University of Sheffield Advanced Manufacturing Research Centre (AMRC) North West have shared valuable 3D printing skills with a family-run business in Lancashire, helping them to create a reliable seal for a new high-filtration face mask.

Bloom-in-Box, based in Burscough, is a small injection moulding company with big ambitions to show the world the benefits of reusing and recycling plastic across a range of different products.

In 2020, in response to the pandemic and a surge in demand for face masks, the business began to develop a new product - a FFP3 face mask, which is the highest level of filtration a mask can have. The company came to AMRC North West, part of the High Value Manufacturing Catapult network of research centres, for support with the 3D printed seal section of the mask.

Tom Reardon, Production Coordinator at Bloom-in-Box, said: "We identified a number of opportunities to improve what's currently on the market and create the best face mask we can. We don't do things by halves. Not only do we want the highest level of filtration, we want the mask to be reusable and washable, and to explore the use of readily available materials to keep the cost down. We also want to eliminate the use of metal, which limits the medical environments a mask can be used in.

"We were struggling with the seal section of the mask, and AMRC North West helped us by creating some prototypes. We have our own 3D printer but another important element of the support provided by AMRC North West on this project was teaching me how to use it more effectively. The engineers shared their knowledge and expertise, and it was great to learn new skills I can now use to take this product, as well as others, forward."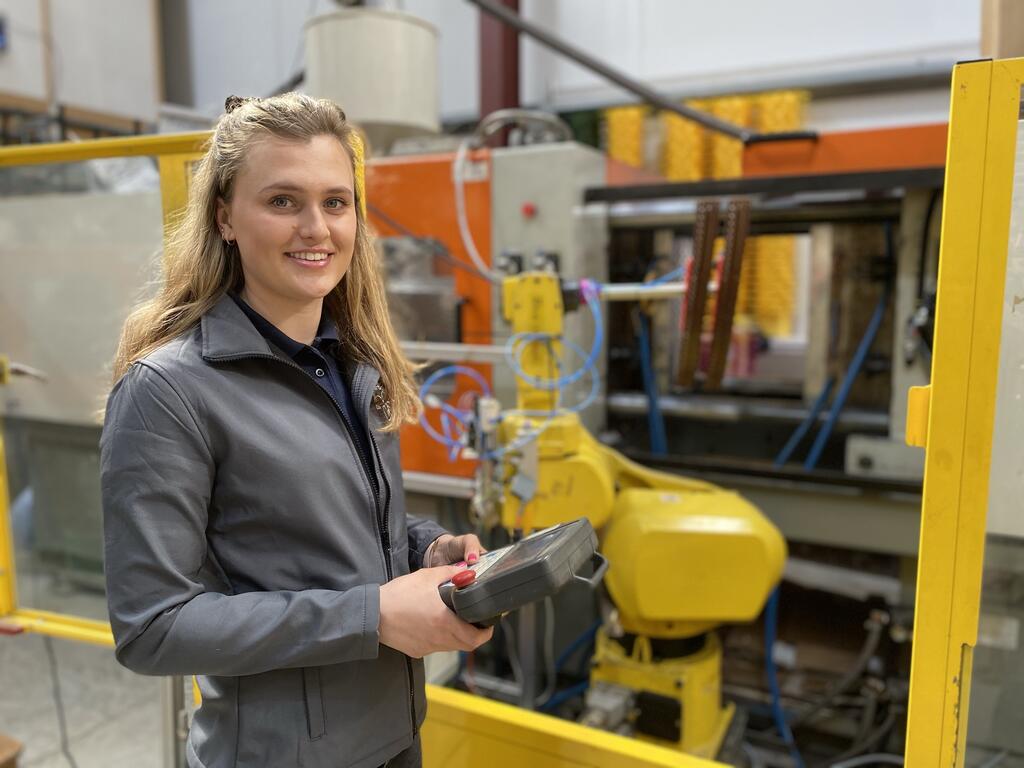 Dominic Haigh is a Project Engineer at AMRC North West, which is currently based in Preston but will move to a purpose-built £20m facility on the Samlesbury Aerospace Enterprise Zone in September.
Dominic said: "Bloom-in-Box is a business that uses recycled plastics and filaments to make a range of products. They came to us interested in options for producing seals for bespoke and small batches of face masks. 3D printing is a great option for this, and there is much less waste in additive manufacturing than in traditional techniques.
"We created a prototype face mask seal printed in flexible material that can fit the shape of a face. Bloom-in-Box is such an innovative company and it was great to work with a business that's exploring the potential of additive manufacturing technology to create more sustainable manufacturing practices across a range of lines."
Bloom-in-Box is still developing its face mask and looking for a partner to work with in its production. It has applied to become a supplier of masks to NHS Scotland, which is looking for the specification Bloom-in-Box offer. If successful, the company is hopeful the relationship will result in clinical testing of its masks.
Tom added: "We know the huge demand for face masks won't be going away any time soon and we're excited about bringing this high-quality and sustainable product to market. Working with AMRC North West has been invaluable, not only in producing a reliable seal, but also in upskilling us as a business and taking our expertise to the next level."
To find out how AMRC North West can help your business, contact Iain Martin, senior engagement manager, on 01254 947100 or email Iain i.d.martin@amrc.co.uk.
The project was part-funded by the European Regional Development Fund (ERDF) as part of the European Structural and Investment Funds Growth Programme 2014-2020.
Related News
Mimic the brilliance
The leaders of an audacious £20 billion transformation plan for Australia&rsquo …