AMRC to prototype designs by budding engineers
12 July 2019

A 3D braille-writing pen and footwear that charges a mobile phone are the winning designs chosen to have prototypes made by the AMRC as part of a competition challenging young people to think like engineers and solve real-world problems.

The designs were created for the Leader's Award competition run by not-for-profit organisation Primary Engineer, which teamed up with the University of Sheffield Advanced Manufacturing Research Centre to develop local teachers' engineering skills and inspire children to see themselves as problem-solvers and innovators of the future.

As part of this, children from across the Yorkshire and Humber region were asked 'If you were an engineer what would you do?', tasking them with identifying a problem, finding a solution and writing a letter about why it should be made.

More than 3,000 entries were received but only two could be chosen to have their ideas made by AMRC. They were Sophie Alice Tapper, a year five pupil at Sacred Heart School in Sheffield who is the brains behind 'Electric Heels', a device hidden in the sole of a trainer or shoe that uses movement to charge a mobile phone; and Zahra Ali from Woodseats Primary, who thought up the 3D braille-writing stamp pen to help blind people read and write.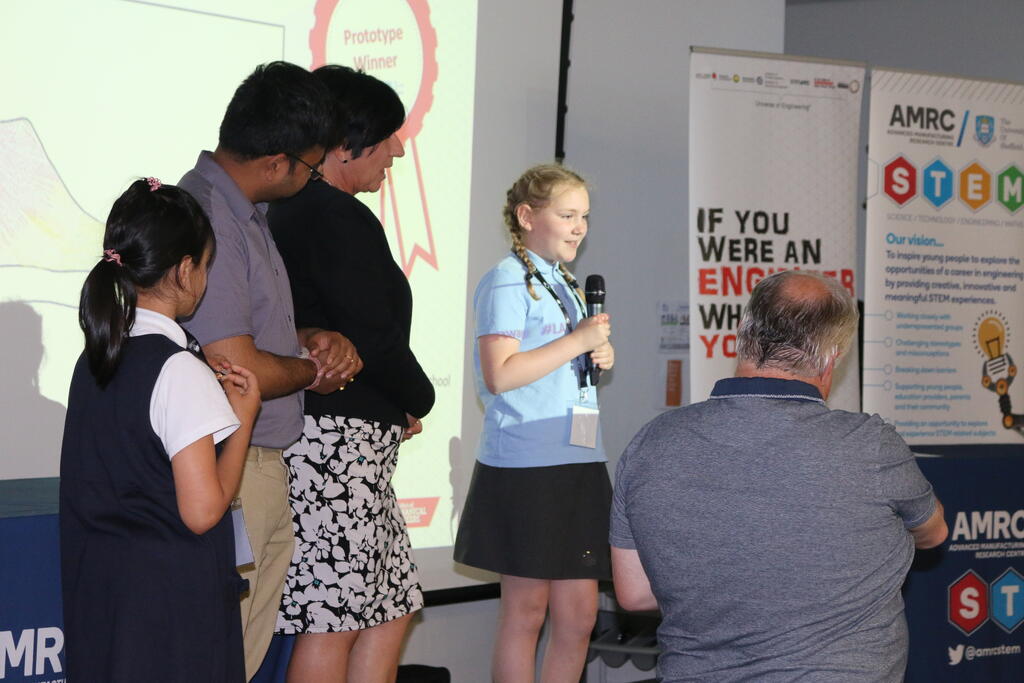 Cathie Barker, from the AMRC STEM and Outreach team which supported the Primary Engineer programme, said: "We loved these ideas. They were chosen by 25 judges from across the AMRC and were clear winners – both very different and exciting. We will be speaking to each of the children about their design and we're going to try and prototype them. Hopefully we can invite them back next year when we can unveil the prototypes."
Sophie and Zahra were among 16 of the region's bright young minds whose designs were selected by judges from the thousands of entries received - showing caring, clear and creative thinking behind their ideas.
These included a 'fire ring' for people with hearing difficulties that vibrates when smoke is detected; a special bracelet for people with Type 1 diabetes that vibrates when the wearer's blood sugar level is too low; a solar-powered ambulance for third-world countries; a memory watch for people with dementia reminding them when to take medication or lock doors; and chewing gum that kills germs and counteracts allergies.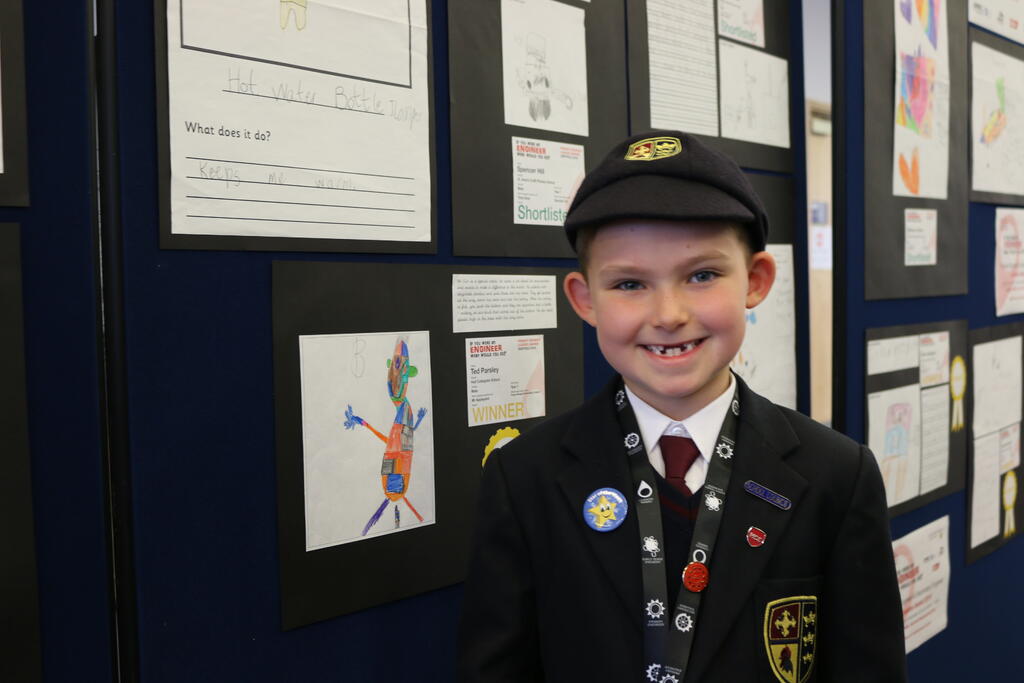 A celebration ceremony for the budding young engineers was held at the AMRC Training Centre which provides apprentices with the skills they need to become the next generation of advanced engineers.
Each of the 16 winners were presented with a certificate and trophy by Primary Engineer's regional director Liam Weatherill and Dr Rahul Mandal, a research associate for Nuclear AMRC and winner of last year's Great British Bake Off.
Rahul congratulated the schoolchildren and said he was truly impressed by their designs, adding: "I want you to keep the child alive inside of you always and keep thinking up these amazing ideas, thinking freely and without boundaries. I wish you all the best of luck."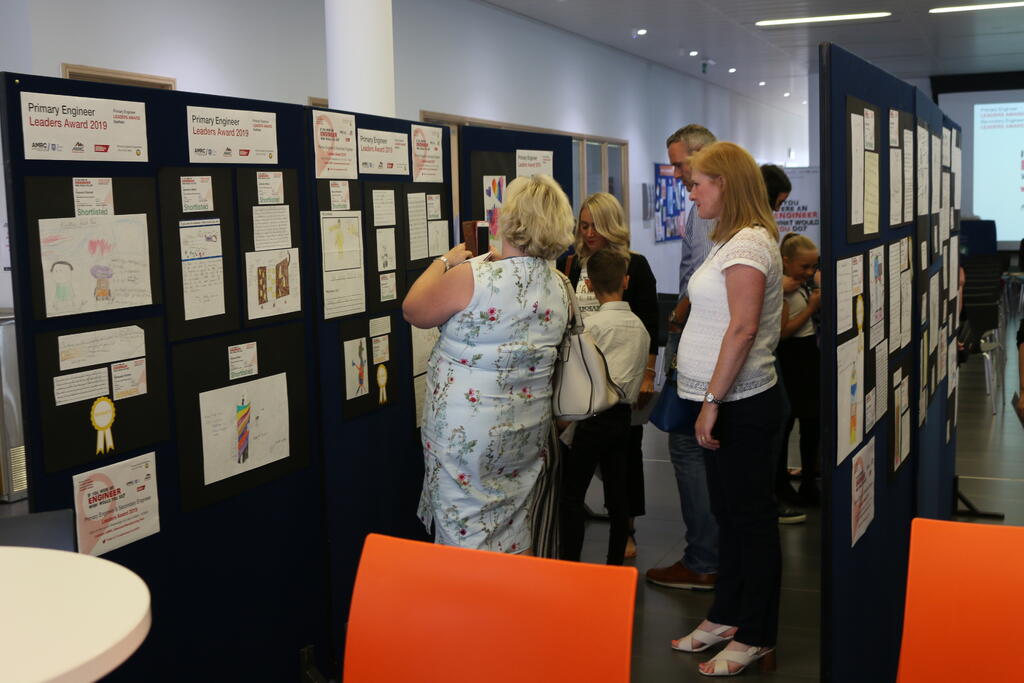 Jon Barker, from the AMRC Training Centre, said centre they were 'really proud' to be part of the Leader's Award competition and told the winners: "You are full of creativity and problem-solving skills and have come up with some truly remarkable ideas.
"We want to continue supporting local schools and helping with events like this but also giving practical help to teachers that allows them to bring engineering to life in the classroom. We have to inspire people at a younger age and keep that going to the point where they come to us for training.
"We want to see you come here, be inspired and for you to become engineers. As a training centre and the AMRC we are committed to supporting this long term and hopefully we will see you all in the future."
Fo rmore information on Primary Enigneer, visit: www.primaryengineer.com