Building a diverse construction industry with MMC
08 March 2020

It is hoped research into new building techniques at the University of Sheffield Advanced Manufacturing Research Centre (AMRC) could attract more female engineers into the construction sector.

The AMRC's Factory 2050 hosted the Women in Property's Modern Methods of Construction (MMC) Conference, where discussions took place on the future possibilities for modular, offsite construction including how to encourage more people to consider the industry as a profession.

The AMRC's Head of Construction Research, James Illingworth, delivered a presentation at the event and said: "We need to change public perception and make construction a bit more enticing to the workforce coming through.

"Hopefully some of the technologies we're developing at the AMRC will attract new people."

The AMRC is at the forefront of developing new technologies in the construction sector to reduce build time and cost, improve safety and reduce wastage. Technologies being researched include augmented reality, virtual reality, robotics and automation, digital twins and intelligent machining.

The AMRC works closely with international construction business Laing O'Rourke and the company's Advanced Manufacturing Lead, Mehregan Alimi, told the Women in Property event it is committed to changing how the construction industry is viewed.

"Most people's interpretation of the industry is that it is dirty and unattractive," said Mehregan. "But we want to change that mind-set.

"We need to create an environment which attracts those who would ordinarily disregard the industry because they don't want to be on a dirty, noisy construction site."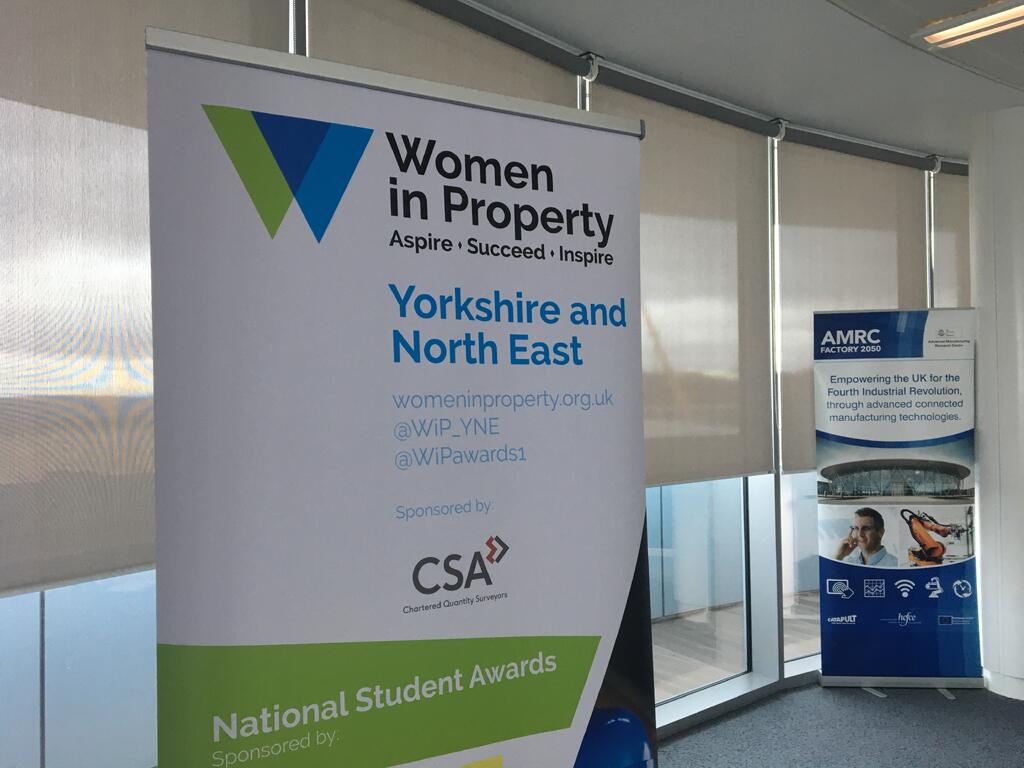 A shortage of workers in the construction industry was a key theme of the Modern Methods of Construction Conference. Lucy Lovatt, MMC Policy Lead at Homes England, told the conference: "Contractors are finding it increasingly difficult to find skilled labourers to bring on to site. More UK-born construction workers are retiring each year than there are being brought into the industry."
Lucy said MMC also solves productivity problems in the short-term: "The government is committed to achieving 300,000 net new homes per year by the mid-2020s. MMC offers high-quality, fast, sustainable builds that cause less disruption and, crucially, need fewer labour hours."
At a roundtable event on offsite modular housing held at the AMRC last year, the government's champion for MMC in housebuilding, Mark Farmer, warned that far better collaboration was needed between clients, policy makers, manufacturers and research and development organisations such as the AMRC if the target of 300,000 new homes is to be met.
Philip Watson, Director and Head of Design at HLM Architects, told those at the Women in Property event that he had identified two main barriers to the advancement of modular housing: "The first is the generation of people who have the idea that modular means poor quality because they have experienced post-war prefab homes and schools.
"The second is the lack of investment. I feel for contractors who have razor-thin profit margins and in the last year, 22 building contractors have gone bust. We need facilities like the AMRC to champion innovation in the sector and help the industry progress."
Philip said the industry needs to look to countries that have embraced modular housing for inspiration: "In Sweden, 84 per cent of housing stock is constructed using MMC and it is a cultural thing. They have a more sophisticated, Scandinavian attitude to design which we don't.
"The government has bought into MMC but we need to change clients' perception of modular. If we want to see progress, we need the collaboration between designers, contractors and the supply chain; this silo thinking needs to stop."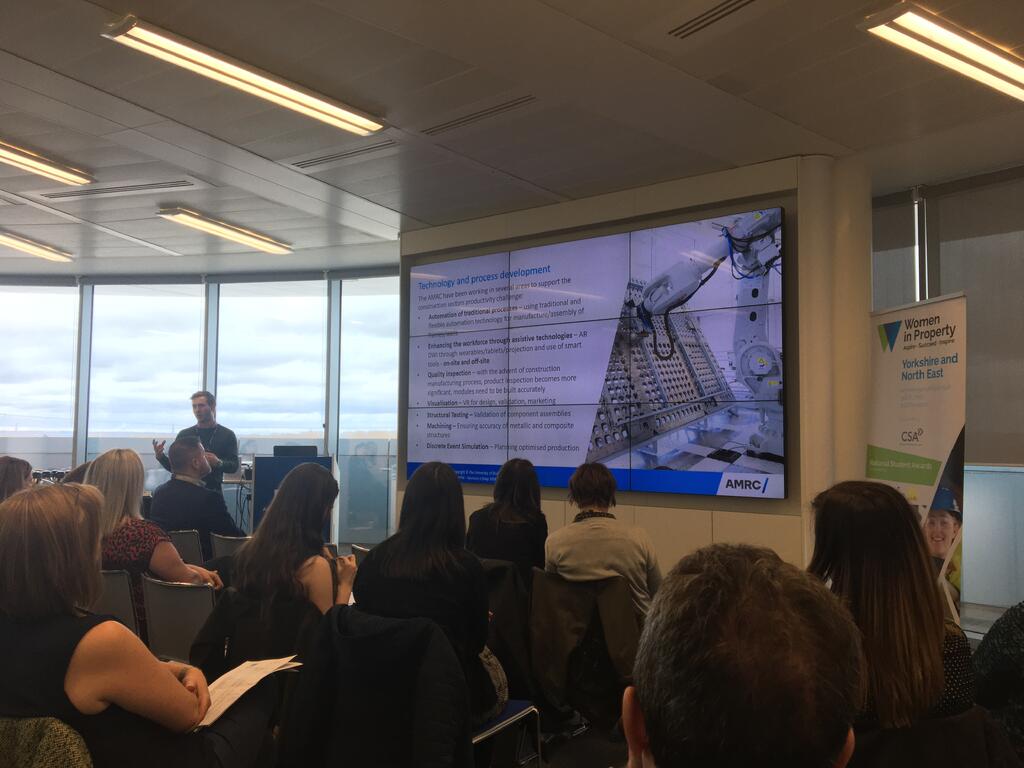 The AMRC's James Illingworth added: "The dream would be to have a joined-up research project into MMC, rather that the ad-hoc ones we currently have with different companies. If we could find one design that works and share it around the sector, we could both drive innovation and secure the funding MMC needs."
Sarah Wills, Women in Property Yorkshire and the North East Regional Chair, said: "There has been a notable increase in developer interest in MMC from a planning perspective. We are advising several clients about the use of 'modular' in their schemes and several of the recent Local Authority Growth events we have attended have featured the desire for more new housing stock to feature MMC.
"There appears to be a need across the industry to talk about this subject, share pockets of innovation and seek to overcome some of the barriers that are in place preventing more 'modular' schemes coming forward."
Sarah said events like the one held at the AMRC are critical to encouraging women to pursue a career in construction: "The Women in Property network allows our members and non-members to engage with a close network through which they can then build the confidence to step out from and maximise their potential. The property industry remains narrow in terms of the diversity of the workforce and it is critical to give women a platform through which to thrive in the industry."