Hitting the sweet spots for 2022 and beyond
08 February 2022

By Steve Foxley, CEO, University of Sheffield AMRC

Article from the latest issue of the AMRC Journal
---
When I came to write this, my second article for the AMRC Journal, I couldn't believe that it's been two years since I started this incredible job. It has flown by; due not only to the tremendous pace of change in the world over the past 24 months but also the fact that the challenges we're all facing in the manufacturing sector have been unmatched in my 26-year career.
Yet during these past two years, the team at the University of Sheffield AMRC has remained rock steady. I'm not going to repeat all of our achievements in this past year, save to say that open relationships, courage, agility, entrepreneurship and leadership across the entire business helped the AMRC come through the pandemic in a stronger position. It was particularly special to end the year with the chance to properly celebrate the AMRC's 20th anniversary face-toface with our partners, stakeholders, staff and those that have helped the business succeed.
Everyone at the AMRC is very proud of where we've come from and all that's been achieved. And those achievements will always be available to us to draw inspiration and energy from. But in the same way that January marks the start of a new year and the start of a fresh page, there's been a strong feeling from the team that celebrating the 20th anniversary is an opportunity to draw a line in the sand. We will always be proud of our past but let's look fully forwards, turn up our narrative on the future and where we are heading.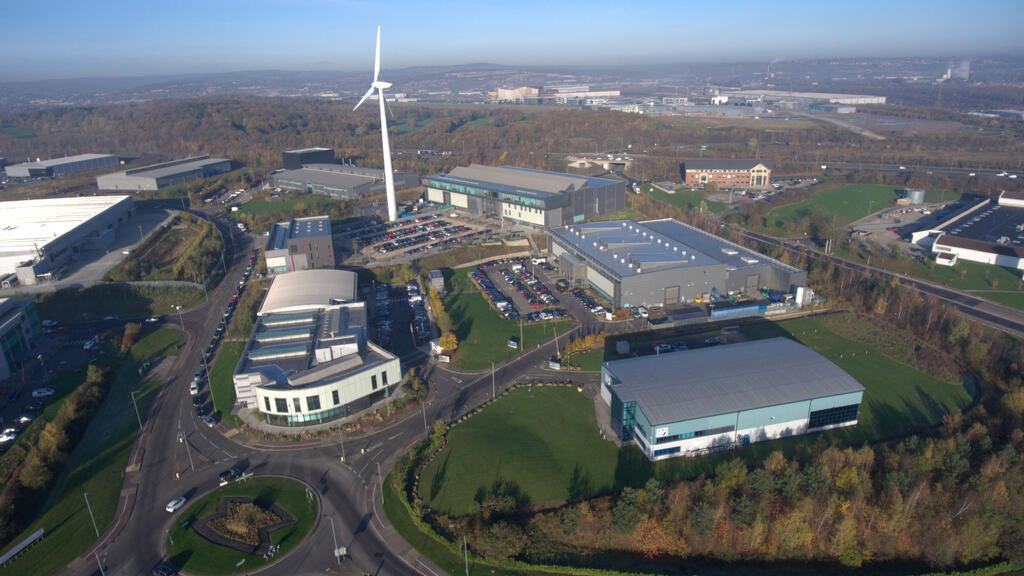 With that in mind, I'm very optimistic about the path we are on and the outlook for 2022. We've had a positive start to the year; a good barometer being that several AMRC groups are already looking to increase forecasts with our opportunity pipeline building nicely.
We start the year with a pipeline of opportunities that demonstrate our core capabilities are alive and kicking; helping manufacturers to embed new products and processes, to improve productivity, to learn and invest in new skills and to invest in new technology. We come off the back of a year where we've worked with 485 large manufacturers, supported 420 small to medium-sized enterprises, and have 45 new companies looking to join the AMRC as partners
The recent Comprehensive Spending Review from the government also points to a promising future. Yes, as part of the manufacturing research sector we were hoping to see a commitment to the £22bn research and development target, but the pledge of £20bn by 2024-2025 still signposts good innovation funding opportunities via levelling up and the High Value Manufacturing (HVM) Catapult network.
Our strategic themes of digital manufacturing, sustainability, future propulsion and supply chain resilience are becoming an important part of our business. These are going to be the sweet spots of our future focus over the next decade.
Net zero is going to be the driving machine. New relationships have been established with organisations like ITM Power and Hybrid Air Vehicles; partnerships formed with consortiums like Zero Carbon Humber and all underpinned by existing relationships with companies like Rolls-Royce in areas such as nuclear small modular reactors. We've already been massively supporting the transition to a low-carbon economy through our impacts on productivity; we will improve translating these impacts into tonnes of CO2e (carbon dioxide equivalent) saved.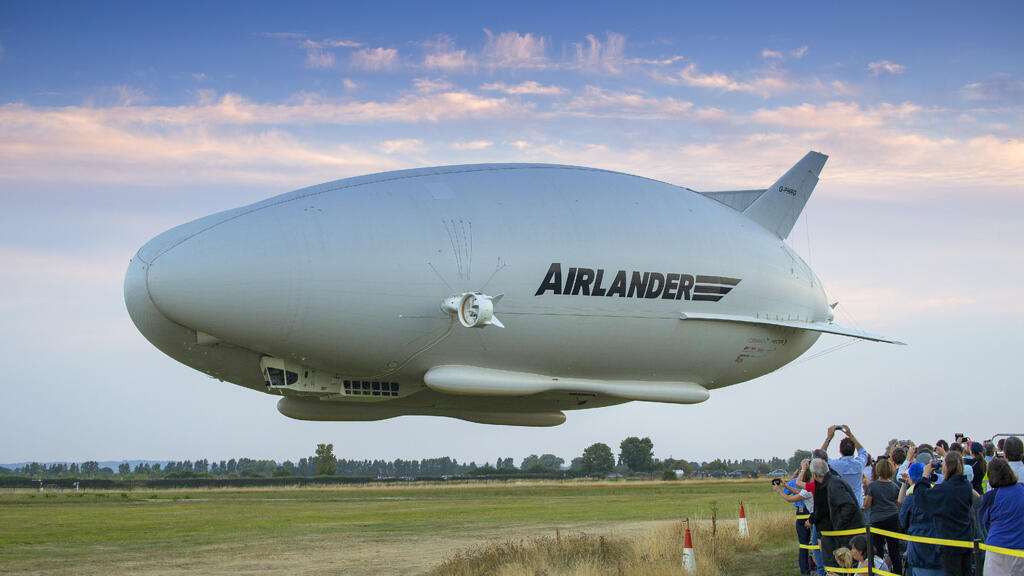 I want us to go big on this topic. Not only by getting our own AMRC house in order and tackling our own carbon footprint - our Scope 1 emissions are 313 tonnes of CO2e, which is equivalent to the annual emissions of 68 petrol cars, and Scope 2 and 3 emissions of 7,517 tonnes of CO2e - but also, to understand and guide our partners on the impact of every piece of innovation that leaves the AMRC in helping the transition to a low-carbon world.
We're doing this through our work with Mike Berners-Lee, a leading expert in carbon footprinting and author of There is No Planet B, and his team at Small World Consulting. They are helping to help assess the choices for the AMRC using a framework they have been developing to answer two questions: one, to what extent is this organisation pushing for the low carbon transition that we need to see and two, to what extent is this organisation well-positioned to thrive under such a transition.
I'm so excited by the digital opportunities in front of us. Our Factory+ blueprint continues to develop and grow within the manufacturing community, providing an open framework to standardise and simplify the way that data is extracted, transported, stored, processed, consumed and protected across an organisation.
We are exploring first-hand the opportunities with 5G infrastructure and the recent announcement with Digital Meet Manufacturing and WANdisco is truly groundbreaking. There's a lot of excitement around the AMRC Data Cloud and the potential it has for rapid development of machine learning and AI as well as a tool for research and education. Becoming part of the EyUp infrastructure, a Yorkshire venture on a mission to teach more people tech skills, will also be a unique capability in the region to help close the massive gap we have in digital skills across the country.
We also start the new year with the new £20m purpose built AMRC North West facility up and running in Lancashire which, alongside our AMRC Cymru centre in North Wales, is bringing impact to the regions through advanced manufacturing. The teams are massively ambitious and excited about helping their local network of manufacturers, and keen to exploit the levelling up opportunities to create high value manufacturing jobs.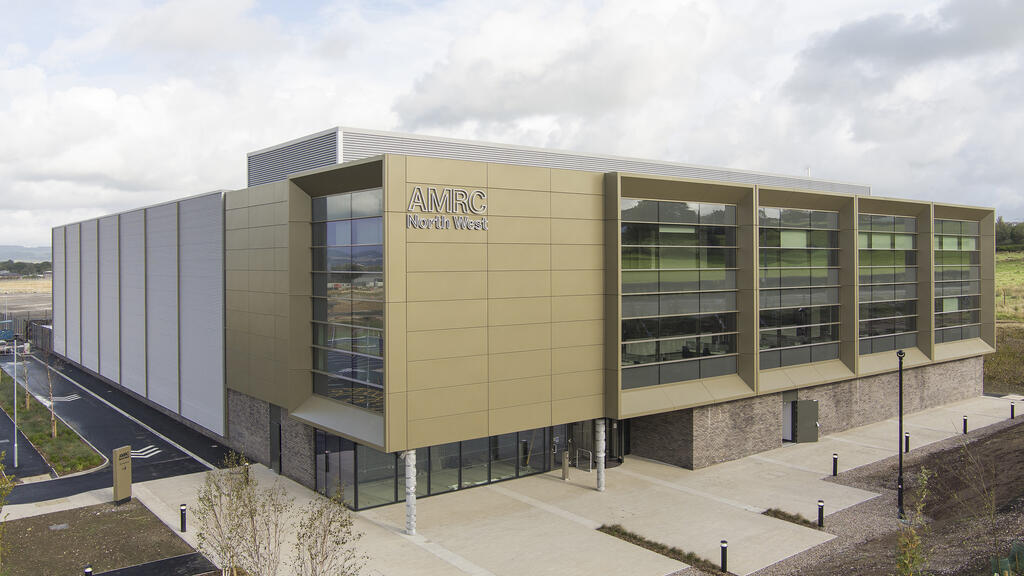 All of this is brought together with a more open, collaborative fabric running between the national network of HVM Catapult centres, united behind a common strategy for manufacturing. As always, the start of a new year is a chance for some resolutions and new behaviours. Collectively, we need to shake off the Covid pandemic coat that has inevitably focussed talk on 'short-term' needs and instead re-orientate towards more long-term solutions that will support manufacturing over the next decade.
Personally, my key resolution for 2022 is to speak up more on the promise of a 'skills revolution'. Labour market shortages continue to hold back manufacturers and levelling up opportunities in the regions where we work. We have a wonderful blueprint from our AMRC Training Centre showing how an industry-led curriculum can support businesses of all sizes as well as exploring sharper training courses such as digital skills boot camps through our collaboration with EyUp.
The outlook for 2022 is exciting. As part of an amazing team at the AMRC, I'm looking forward to getting stuck in.
Read this article and more in the latest issue of the AMRC Journal.