Hybrid Air Vehicles signs teaming agreement with AMRC
02 November 2021

Hybrid Air Vehicles (HAV) will harness research expertise and advanced manufacturing technologies at the University of Sheffield Advanced Manufacturing Research Centre (AMRC) to deliver its Airlander 10 production and drive towards zero-emissions flight before 2030.

HAV and the AMRC have signed a teaming agreement that will see them working together to identify projects developing research, innovation, and training linked to HAV's Airlander 10 production. As HAV prepares to launch the programme, the AMRC and the wider South Yorkshire Region present a unique combination of skills, supply chain, and expertise.

With a shared focus on aerospace manufacturing innovation and decarbonisation, HAV and the AMRC will bring together their expertise to address projects relating to zero-emissions propulsion and its supporting technologies. HAV aims for Airlander 10 to be the first aircraft capable of carrying up to 100 passengers to achieve zero emissions flight.

The AMRC is a global exemplar of manufacturing innovation, and its flagship Factory 2050 building in Sheffield is a showcase for technologies that HAV can leverage during the build out of the Airlander 10 production facility. This is one of several focus areas for the agreement between the two organisations, creating a green aerospace capability leveraging regional excellence.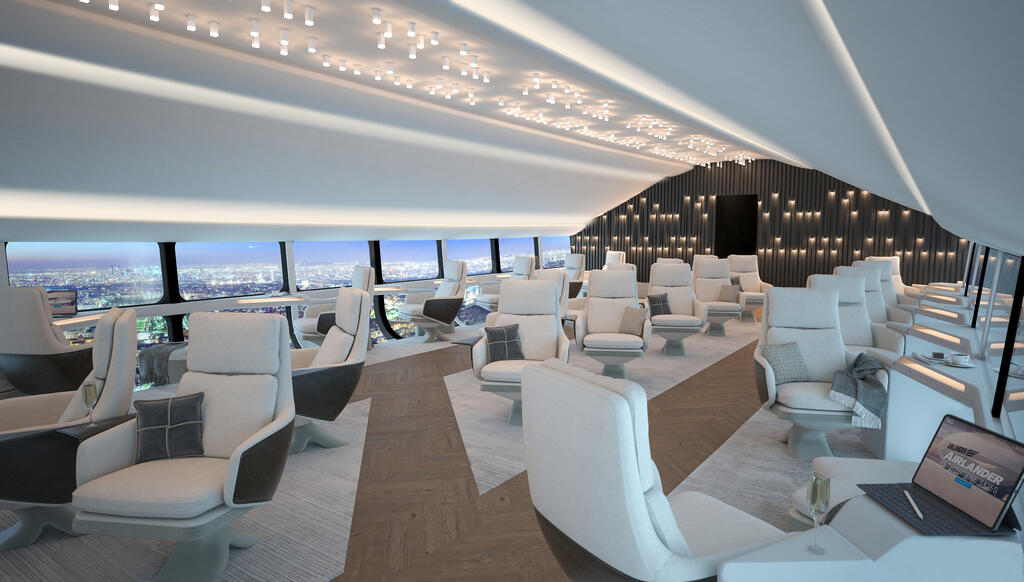 "As we move to production of Airlander 10, establishing strong regional relationships is critical," said HAV CEO Tom Grundy. "The skills in South Yorkshire and the AMRC's world-leading innovation and manufacturing expertise will help us deliver Type Certified Airlander 10 aircraft and hundreds of green aerospace jobs from a new British manufacturing facility."
In addition to its expertise in design for manufacture and assembly optimisation, the AMRC also carries out research into novel manufacturing techniques. Steve Foxley, CEO at the University of Sheffield AMRC, said Airlander presents unique opportunities in this area and may consider further research projects with HAV on this theme.
He said: "The goal of zero emissions flight is one the aerospace sector must reach if the UK is ever to achieve its target of net zero by 2050. To be involved in the production of Airlander 10 which will offer zero-emissions flight before 2030 is a tremendous opportunity.
"The AMRC and the wider University of Sheffield are driving the development of new types of propulsion systems, whether that is industrialising the production of hydrogen fuel cells or leading the research into sustainable aviation fuels with the University's Sustainable Aviation Fuels Innovation Centre (SAF-IC); our teaming agreement with HAV adds to that growing portfolio."
Delivering a new aircraft to market requires an ecosystem of support through production and into service. HAV and the AMRC also plan to explore projects centred around training and delivering the skills needed to produce and support Airlander 10 throughout its lifecycle.