Innovate Orthopaedics recognised for academic collaboration with the AMRC
23 March 2017

A Yorkshire independent medical device company that has worked in partnership with the AMRC with Boeing, has won an award in recognition of its successful business to academia collaborations at the Medilink Yorkshire & Humber Healthcare Business Awards.

Innovate Orthopaedics won the 'Partnership with Academia Award' at the prestigious awards in recognition of its academic partnerships, that have led to the launch of its first product and subsequent research involving the product which is now being used by surgeons across the UK.

Set up by Alex Gutteridge and Hannah Longbottom in 2015, Innovate Orthopaedics is an independent medical device company that challenges the market, partnering directly with world-leading surgeons to design and manufacture products in the UK that address current issues in orthopaedic sports surgery.

Through partnership with academic establishments such as Sheffield University and Imperial College the young business has been able to successfully launch its first ever product, a patented, CE-marked screw for ligament surgery, specifically designed for use in reconstructing a variety of ligaments around the knee. It is now supplied to numerous different hospitals, a mixture of NHS and private, with more surgeons adopting the product on a weekly basis throughout the UK.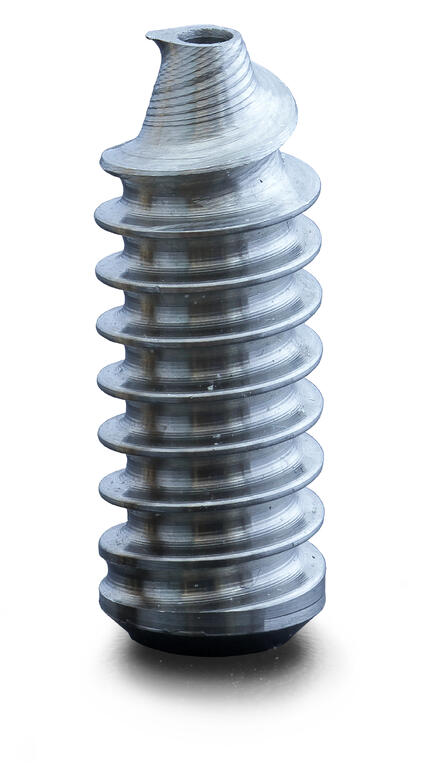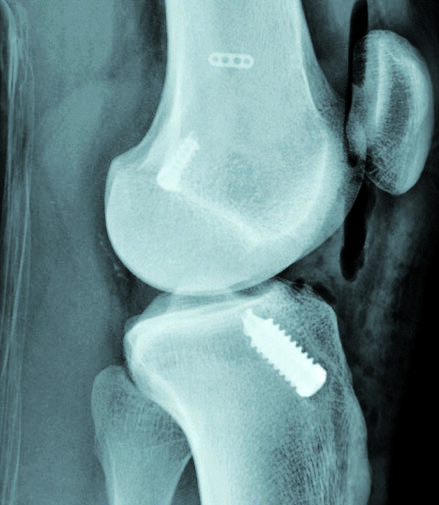 During the initial design of the product, Innovate and the Medical AMRC in Sheffield worked together to progress from concept evaluation to prototype. The AMRC also introduced them to their existing manufacturing partner, Sheffield Precision Medical. More recently Innovate has been working with Imperial College London, in order to biomechanically test the product in surgery simulations and together Imperial and Innovate have worked towards publishing the results.
Thanks in part to the prestige of working with Imperial College and Innovate's extensive contacts , multiple UK surgeons were happy to get involved in the process and have contributed to a scientific paper that has been accepted by the British Knee Society for presentation at their annual meeting in March. The same paper has also been submitted to a major European knee journal for publication.
Managing director of Innovate Orthopaedics, Alex Gutteridge, said: "For us to be a responsible medical device business, research input is critical for us to be able to take products to market. As well as utilising the academic expertise to develop the products, it also helps to validate the business, the product, and build trusting relationships with our customers and partners.
"Working so closely with academia is such a privilege, it's something that we really enjoy. We also appreciate the benefits of academic collaborations, which can be undervalued by some businesses, so we are really pleased to be recognised for that through the Partnership with Academia award. It also helps endorse what we set out to achieve, we want to work directly and openly with people, industry, academics, our customers and the buyers."
To read more on the work IO did with the AMRC, click here.
For more information on Innovate Orthopaedics, go to www.innovateortho.co.uk