Real benefits of virtual simulation
26 October 2018

Even before the official opening of Boeing's first production facility in Europe, simulation experts at the University of Sheffield Advanced Manufacturing Research Centre (AMRC) have proved the new factory will be able to increase through-put by up to 50 per cent in the future.

The AMRC's Manufacturing Intelligence team at AMRC Factory 2050 used virtual reality (VR) modelling for factory layout planning and Discrete Event Simulation (DES) to determine the facility's potential and validate productivity targets.

The modelling has proved so successful that Boeing could soon be rolling it out worldwide to new and existing sites as the simulation involves no disruption to the workshop floor, since it all takes place in the virtual world.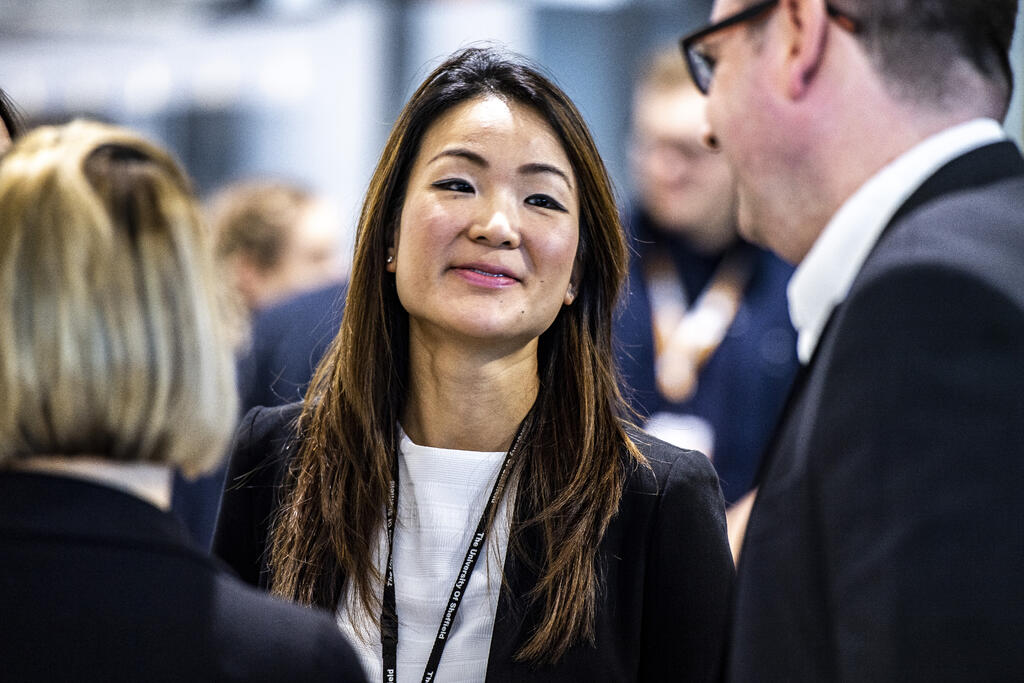 Technical Fellow and Head of Manufacturing Intelligence, Dr Ruby Hughes, said: "DES is an Industry 4.0 technique for modelling a system in the virtual world as a discrete sequence of timed events.
"We created a work package modelling Boeing Sheffield to simulate the proposed work-flow on the factory floor to validate productivity targets, examine any uncertainties or what-if events and identify resources such as machines and materials required in a risk-free environment before the factory went live."

Boeing's Chief IT Engineer for Vertical Integration, Gary Hilton, said: "Boeing is always keen to use Industry 4.0 technologies to optimise production. Through this project we have leveraged our relationship with the AMRC to explore different technologies such as VR and DES and see how the factory floor would be laid out and operate; including the ability to see areas where we could optimise or increase production capacity in the future."
The project is the biggest simulation project the AMRC has collaborated with Boeing on and is the first time the aerospace giant has used the technology to plan an entire new facility. It created the opportunity for Boeing to plan factory processes from scratch and showed how production processes would work in real-time.
"Linking a virtual simulation model to Boeing's production data in real-time will provide continuing benefits for Boeing such as real-time factory monitoring," Ruby added. "As the workshop floor becomes live, the data will increase the accuracy of the model and allow validation of on-going operational changes, new technology introduction and identify opportunities to further increase through-put."
She said the project has already validated that Boeing will be able to increase through-put at the facility by up to 50 per cent in the future.
Gary added: "In the future we will look at how we can deploy the Industry 4.0 model and technology we have used for Boeing Sheffield worldwide across the Boeing Company, on sites that are already operational to gain the same kind of benefits in validation of operations, look at capacity planning and identify areas where we can optimise resources requirements; with the major benefit being there will be no disruption to the workshop floor as it all takes place in the virtual world."
Tim Underwood, Manufacturing Engineer for Boeing Research and Technology, said: "This technology allowed us to look at whether we were investing in the right number of machines for the workshop floor, to check we had an adequate workforce and the resources available to support operations and identify any bottle-necks in production to validate our targets against our intended operations, saving us both time and money during the planning and construction phases of the new facility."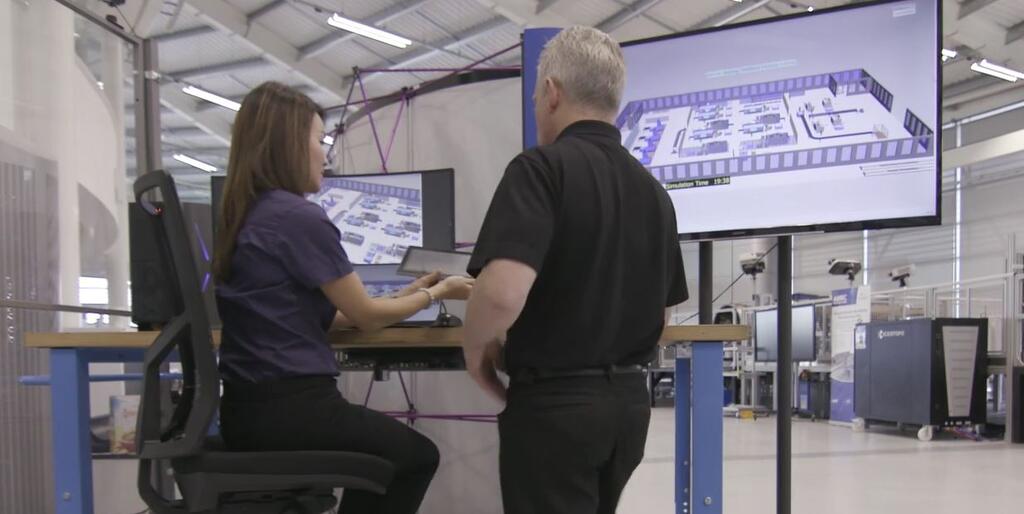 Gary said: "This is the first time Boeing has used this technology to measure the capabilities of a factory and it has become an essential tool in the arsenal of Boeing's planning and monitoring providing real benefits that will continue to identify areas where we can optimise our productivity.
The AMRC is developing its DES research to link to artificial intelligence, solving complex real-world problems in shorter experimental time. Ruby said the methodology developed is suited to applications across many such as aerospace, automotive, defence and healthcare; where increases in productivity and reduced resource usage are critical to maintain productivity levels.
"These Industry 4.0 technologies are important tools for any manufacturer, where low-risk validation and what-if analysis can be a major benefit, whether planning a new facility, or looking to optimise production at an existing one.
"With the expertise in house at the AMRC, the simulation model development time is fairly short, making this kind of technology accessible to any business that can access these capabilities through working with us
The new facility will produce actuation system components for Boeing's Next-Generation 737and 767 aircraft – enhancing production efficiency and reducing costs whilst maintaining quality.