'Tribe' launches to attract young women into engineering
28 June 2019

'Be brave, try new things and don't be afraid to ask questions'.

That's the advice Nuclear AMRC researcher and Great British Bake Off winner Rahul Mandal gave to a room full of girls at the launch of #AMRCtribe campaign.

As a STEM (science, technology, engineering, maths) ambassador, Rahul said he was honoured to help kick start the campaign, which has been developed by the University of Sheffield AMRC to tackle one of the serious challenges facing engineering - attracting more women into the industry.

The #AMRCtribe campaign has set up an exclusive social media group to address this, providing a safe and supportive environment where young women can have the confidence to talk – outside of the school gates – about their interests in STEM subjects and pursuing STEM-related careers. This will be supported by social events to encourage the tribe to bond and foster close relationships between the members.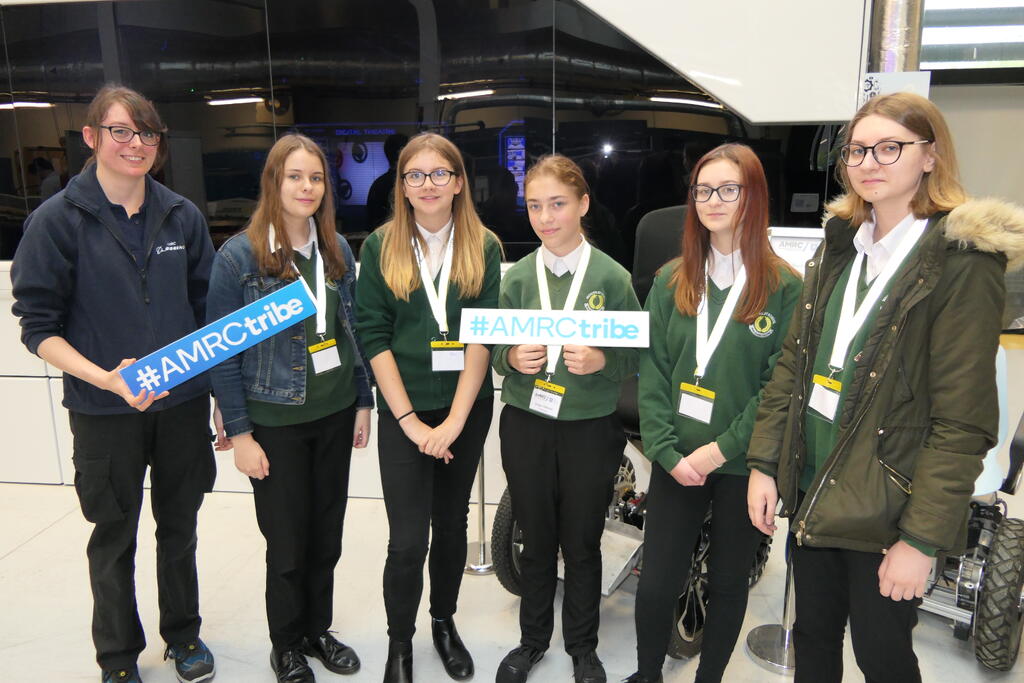 Jenny Cassy, Director of Learning for Futures at Fir Vale School Academy Trust, attended the launch at the AMRC with girls from the school. She was full of praise for the research centre and the #AMRCtribe campaign.
"It's been a fantastic day. What I think is really good about the tribe is the idea of being able to share information and for the girls to know what grades they need to get here and what they need to do to prepare for that," she said.
"When our girls went on the tour of the AMRC, they all came away saying they want to come here. These are girls that live 15 minutes away from here and they had never thought about it before.
"From seeing and speaking to people they could relate to, and seeing facilities and showing them what's on offer, it has really opened their eyes to the opportunities that are there."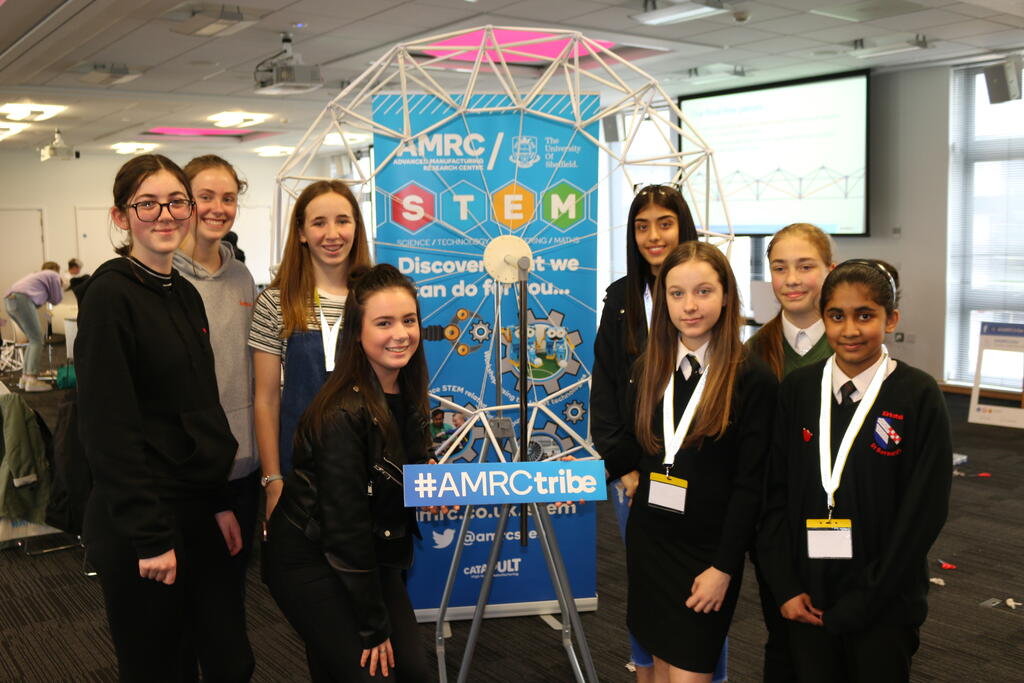 Current demographics of the AMRC Training Centre, and among other STEM related subjects, remains predominantly and stubbornly male. This environment can be a powerful deterrent to young women identifying and choosing engineering as a compelling and attractive career choice.
"Put simply, there are not enough female engineers in the UK," said Rahul, who spoke to the girls about his role at the Nuclear AMRC and, of course, his passion for the science of baking. "The AMRC wants to help change that and I want to do everything I can to encourage young women to think about taking up engineering and encourage them towards STEM subjects."
The launch fittingly took place during International Women in Engineering week and was attended by 60 girls from six schools across the Sheffield City Region who gathered at the AMRC's Knowledge Transfer Centre to learn more about #AMRCtribe and how they can benefit from being part of the group.
The schoolgirls were given tours across the AMRC campus to see first-hand some of the advanced technologies being developed by our researchers and engineers, such as 3D printing and Virtual Reality.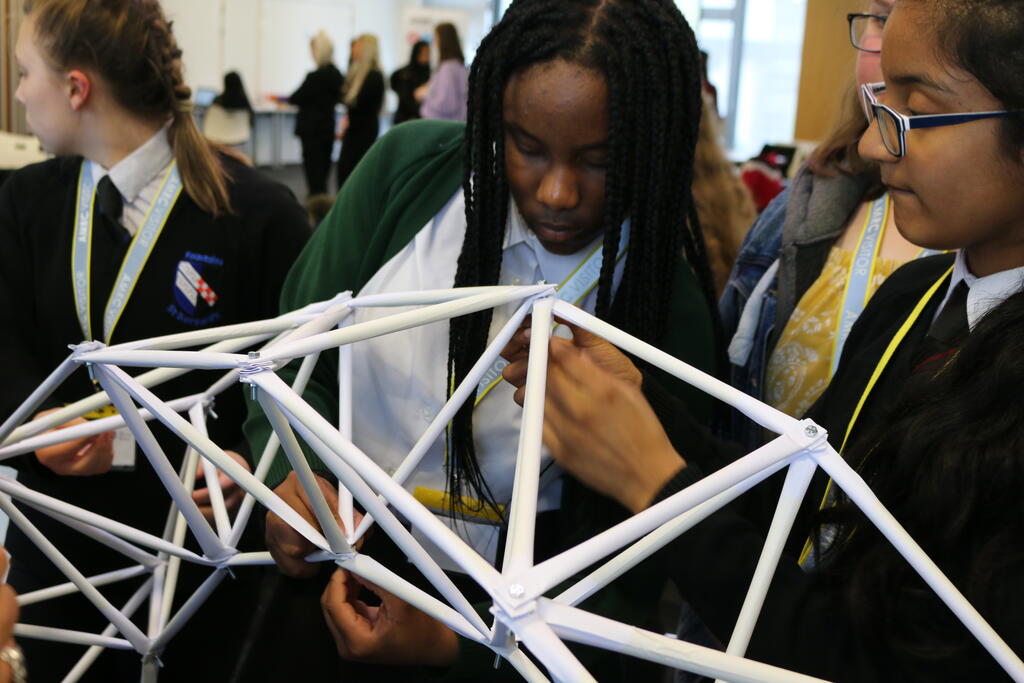 A group activity saw the girls working in mixed teams to build a model wheel, similar in structure to the London Eye, using basic materials such as paper, masking tape, nuts and bolts, string and elastic bands. The task was not an easy one, requiring a high level of accuracy and precision, great teamwork and motivation to get the job done.
Emma Pennington, 14, of Silverdale School, who led her team in the activity, said: "I think the tribe is a really good idea because people can connect with other people. I liked seeing the AMRC too, it's a really cool place. There's a lot of technology here that you don't get to see at school. It gives you an idea of what there is out there and about engineering."
The campaign is being led by the AMRC Training Centre and AMRC STEM and Outreach team and also involves female apprentices from the training centre who will be part of the social media group, acting as mentors to the members.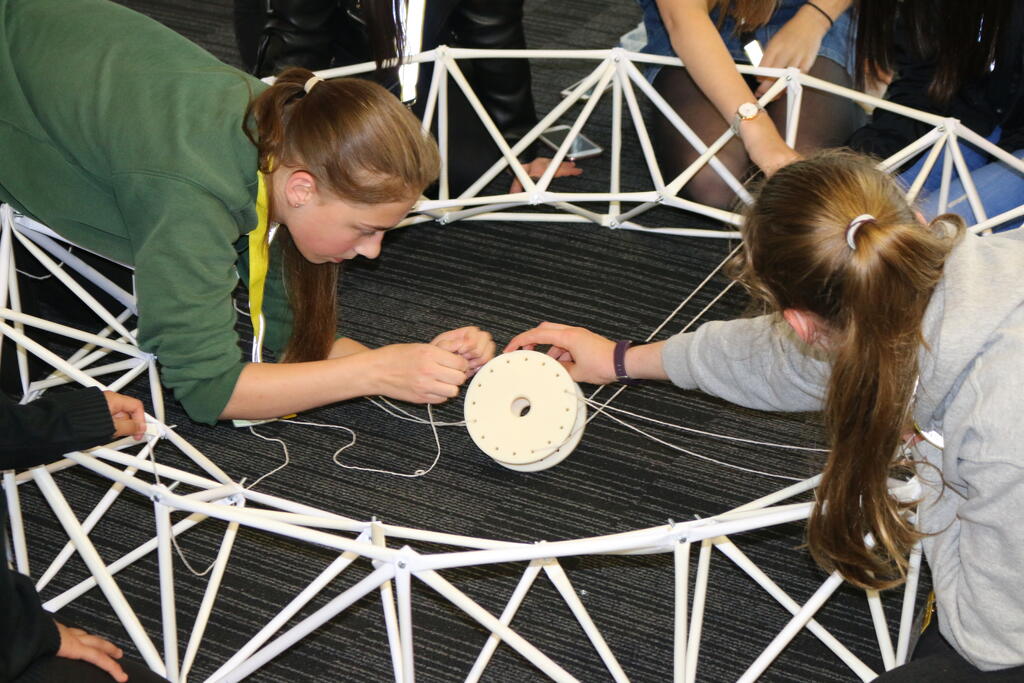 Ami Swales, from the AMRC STEM and Outreach Team, said: "Currently only 11 per cent of the workforce in engineering is female which is much lower than other countries in Europe. We realise we need to act and promote positive role models and introduce the concept of engineering as a career to young women at school age.
"From our work in going out to schools across the city region, we found that within many of the schools there were pockets of young people that had an interest in STEM subjects but because that wasn't shared by their peers they didn't go on to study those subjects.
"That's why we decided to do something about it by creating the #AMRCtribe, a close knit, supportive forum for likeminded girls so they have somewhere to talk to each other and encourage each other.
"It is about raising awareness of STEM in a way that is attractive to young women and overcoming the predominantly male stereotypes that dominate the sector.
"The goal for us is to get more women into STEM careers no matter what the route they take to get there. We think this will open up a new world of opportunities for young women and provide the wider UK industrial base with the diverse and talented workforce it needs to grow and prosper in a sustainable way."