TV star George Clarke amazed by AMRC Training Centre apprenticeships
01 March 2019

Top TV architect George Clarke was blown away by the AMRC Training Centre during a visit to learn about the crucial role the Advanced Manufacturing Research Centre (AMRC) is playing in enabling the construction industry to deploy digital manufacturing technologies for house building.

George, host of Channel 4's Amazing Spaces and Restoration Man, visited the University of Sheffield AMRC this week with Mark Farmer, author of the government commissioned state-of-the-nation review of the construction sector: Modernise or Die, and members from the 'Ministry of Building, Innovation and Education' (MOBIE), a charity founded by George to inspire young people into the architecture, design and building industries.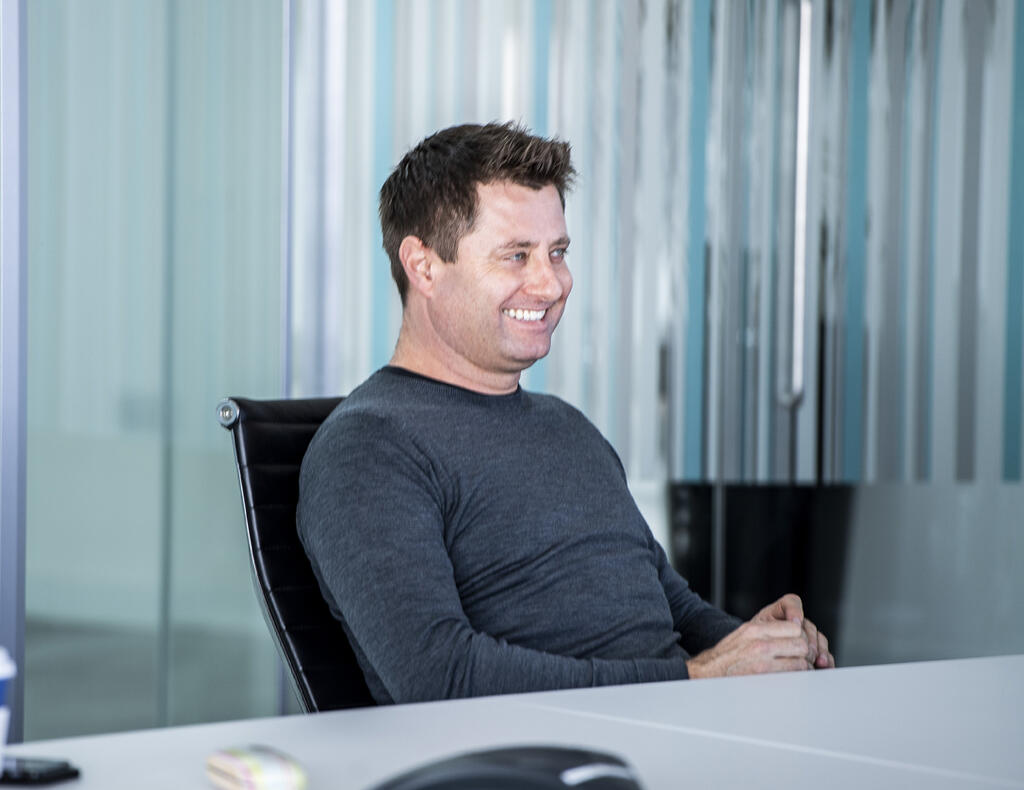 The TV presenter was full of praise for the AMRC and, as a former apprentice, he was particularly impressed with the strong links it has nurtured with industry to foster and develop the talents of young engineers through the AMRC Training Centre.
"This is an incredible place. The level of work that is being done here is amazing," said George, who made the trip up north on a fact-finding mission to learn about technologies and processes AMRC researcher engineers are developing for offsite modular manufacturing of homes and schools, and to make construction more efficient and sustainable.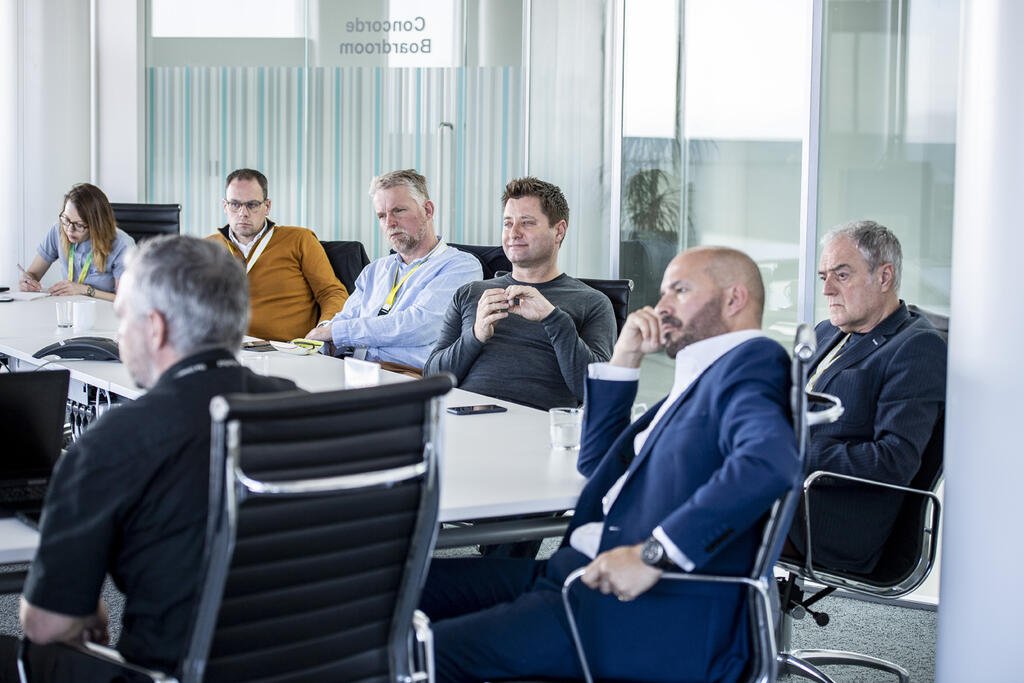 He began his visit at the flagship Factory 2050, home to the Integrated Manufacturing Group (IMG), before heading to the training centre to meet with apprentices and director Nikki Jones to ask what the centre is doing to attract more children and women into engineering.
George heard that alongside manufacturing camps for teenagers, there is a STEM team working with schools and a number of events are being planned throughout the year to encourage more females into the industry.
Nikki told him: "We do not just want to put a plaster on it - we are looking at the long term and want to engage with schools. That's why we have started a programme called Primary Engineers, capturing the five, six, seven and eight-year-olds, and we have a STEM team tasked to work with employers on the positivity of a diverse workforce.
"Our message is very much that it is talent not gender that matters and to help deliver on that we've set up our own Women in Engineering group to bring together females from industry to talk about their experiences and help break down some of the barriers for the next generation.
"We're also planning a series of female-focussed events. For example, later this year, we'll have some 250 school girls visiting the AMRC and the AMRC Training Centre to take part in engineering activities."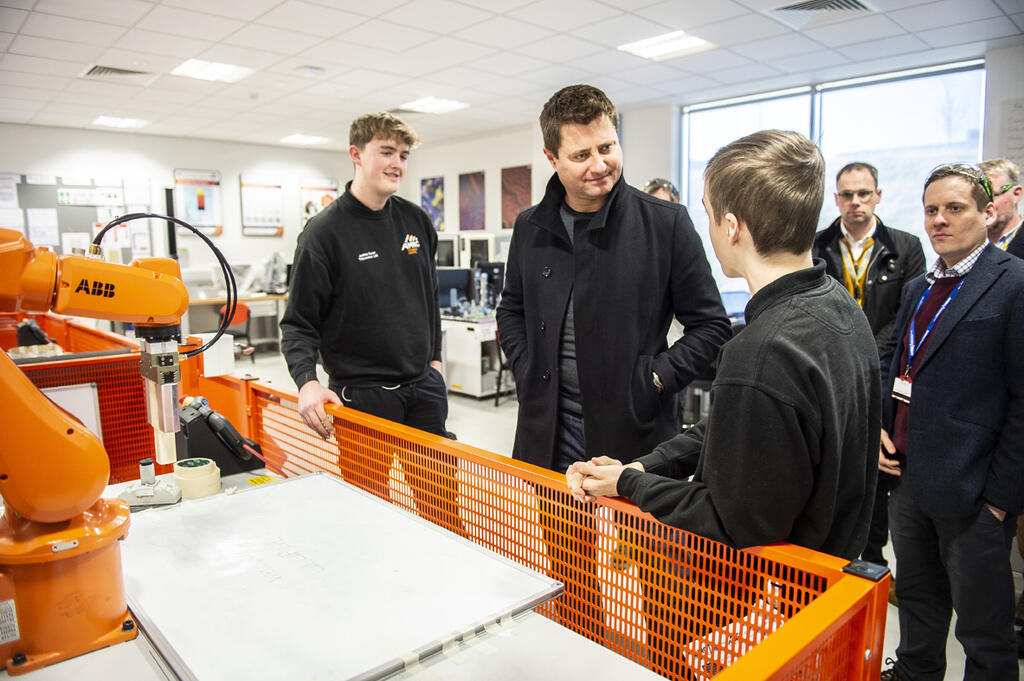 George said the AMRC Training Centre is a vote of confidence for apprenticeships and a learning model the MOBIE charity could look to replicate for the construction industry.
"I'm very impressed with the training centre and those young people doing what they are doing. What I am just as impressed about is the fact that the training they receive is so well connected with industry, which is really good," he said.
"I did an apprenticeship at 16 - a BTEC in building construction - and went through the same pathway many of these young people are going through now. I have always thought apprenticeships are the way forward and that's proven here today."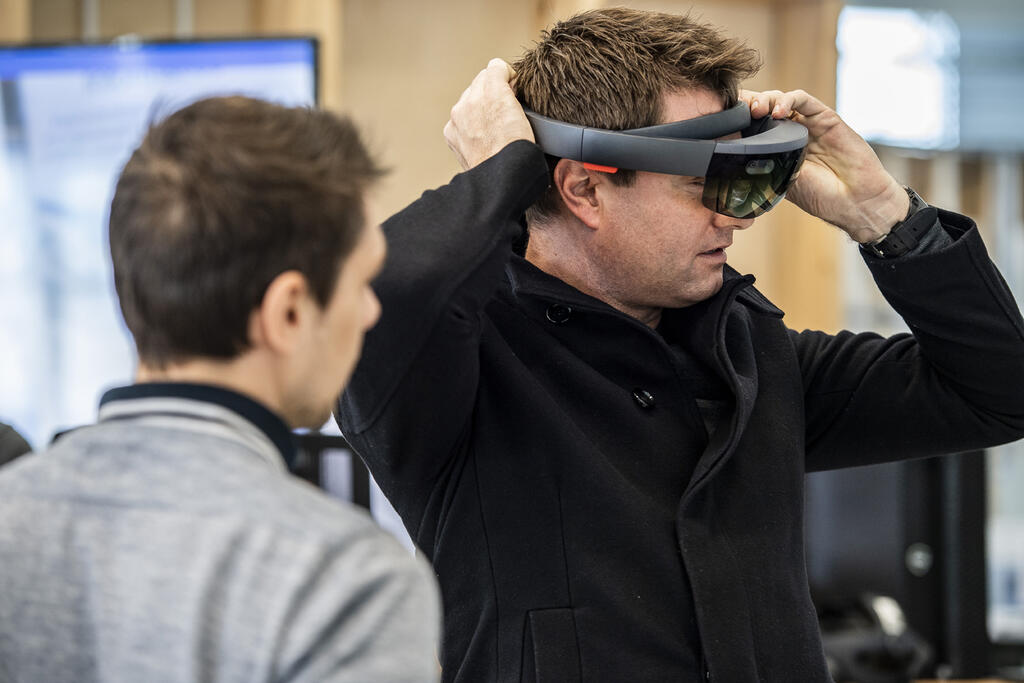 George and the MOBIE group also met with Allan Griffin, head of construction and infrastructure strategy at the AMRC, and Chris Greaves, head of operations at Factory 2050, to discuss the work being done in helping the construction industry to modernise, including how they are undertaking horizontal innovation in construction by applying proven technologies used in the aerospace and automotive sectors.
Allan said: "The AMRC is the place where construction meets manufacturing, so it was fantastic to have George and other representatives from MOBIE visit us.
"Our work with those leading the change in how housing is delivered means that productivity lessons from other high value manufacturing sectors can be readily applied to the housing sector as it embraces modern methods of construction.
"Our proven ability to integrate technologies such as augmented, mixed and virtual reality, robotics and automation along with sensors, big data and artificial intelligence into manufacturing processes mean the future of construction is possible today."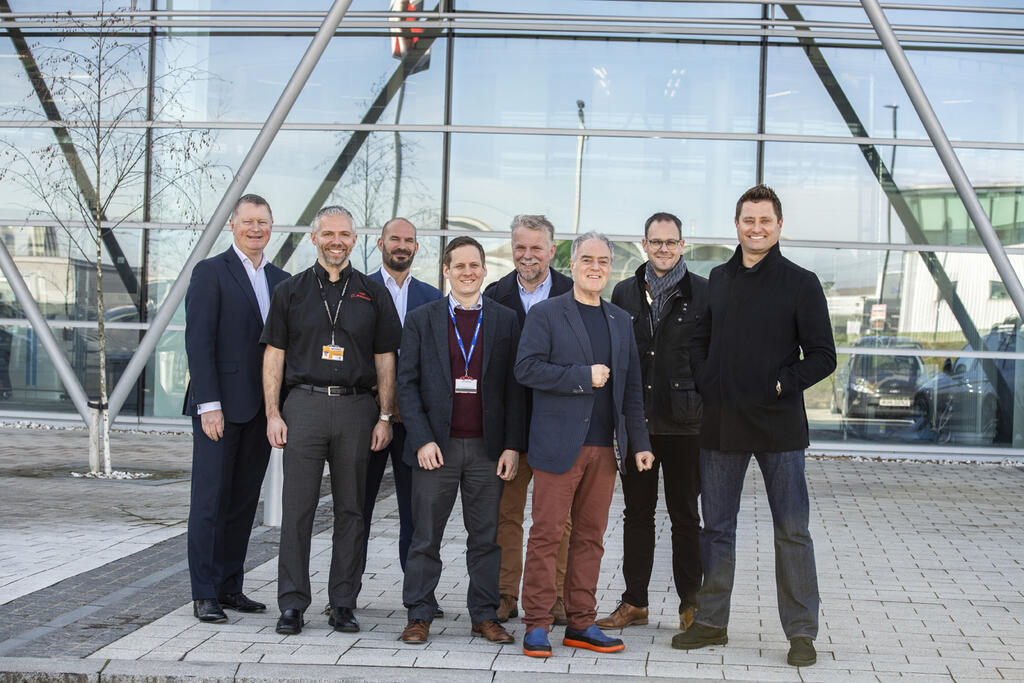 Mark Farmer, who is at the forefront of the digital manufacturing agenda in construction – and the training of a new generation of construction workers - said in the past two years, he has been highly impressed by the work happening at the AMRC with a specific focus on new processes, skills and training together with SME engagement.
"The work the AMRC is doing with Laing O'Rourke, Legal and General, Berkeley Modular Homes and Ilke Homes is a great indicator of industry collaboration with the emerging offsite manufacturing sector," said Farmer, who is CEO of Cast Consultancy.
"The augmented worker programme is also of particular interest in terms of how digital twin visualisation tools at the work-face can transform how we deliver better accuracy and quality on site.
"As a trustee of MOBIE, George's charity is focused on transforming how we attract and train a new generation of home builders and designers, I see lots of potential synergy in how MOBIE and AMRC can work together."