5G productivity boost for the North
10 August 2020

Manufacturing in the North West received a massive confidence boost with the announcement of almost £10m public/private investment in an open access 5G industrial testbed led by the University of Sheffield Advanced Manufacturing Research Centre (AMRC).

The 5G-Factory of the Future programme will be based primarily at the AMRC North West's soon-to-be-built facility on the Samlesbury Enterprise Zone, and will enhance Lancashire and the North West's reputation as a hot-bed of advanced manufacturing innovation and expertise.

The £9.5 million award, which includes match funding from industry, was made by the Department for Digital, Culture, Media and Sport (DCMS) and is part of the government's £200m investment in 5G test bed facilities across the country.

"This is a big vote of confidence in Lancashire and the North West and a potential game changer for the region," said AMRC North West Commercial Director, Melissa Conlon, whose team, part of the High Value Manufacturing (HVM) Catapult, led an industrial consortium that includes global players such as BAE Systems and IBM, along with telecoms and private 5G network provider, aql, along with Burnley-based MTT, an SME developer of digitalisation technologies for machine tools, and the Lancashire-based data-driven logistics specialist, Miralis. The Digital Catapult will be the technical authority lead and coordinate 5G integration, working closely with aql and use case developers.

Conlon added: "Lancashire is home to leading global businesses in the advanced manufacturing sector; aerospace, automotive and energy. While the region's manufacturing has high levels of economic activity, it lags behind the rest of the North West and the UK in productivity. This investment will change that. It will enable Lancashire's manufacturers to close the productivity gap with the implementation of 5G technologies the adoption of which will be de-risked and fine-tuned at the AMRC."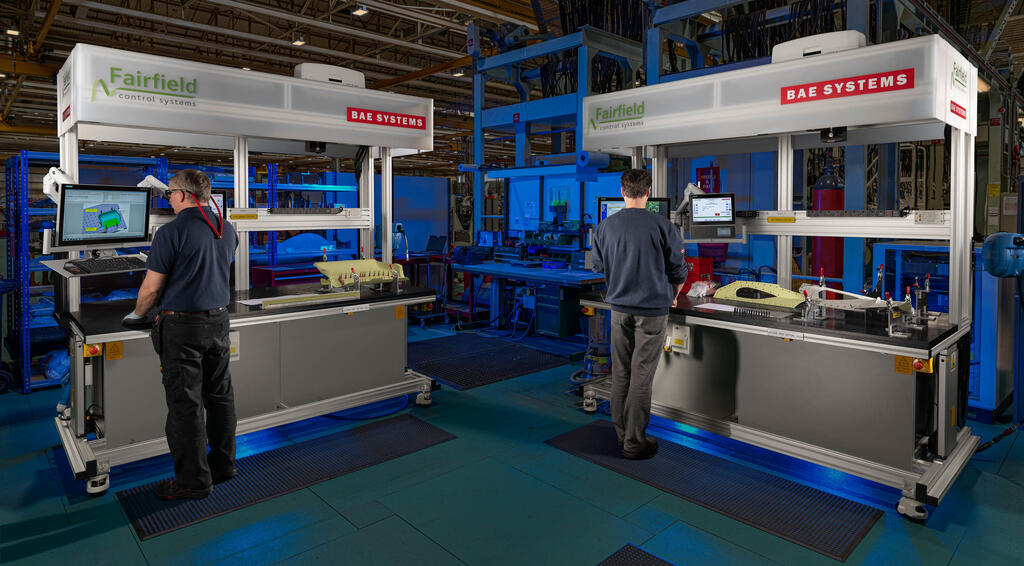 Announcing the award, Matt Warman, Minister for Digital Infrastructure, said: "The government is investing to help innovative thinkers in brilliant British industries harness the power of high-speed 5G connectivity. With the North West's strong industrial heritage it is fitting that a project to create the factories of the future should take place in the region.
"I look forward to seeing how 5G's role in boosting economic productivity can be employed in other sectors."
The benefits of the 5G-FoF programme should dramatically improve the performance of manufacturers across the North of England, with significant reductions in defects and waste through real time monitoring; enhanced machine utilisation and energy saving through digital twin track and trace; and a big reduction in travel and maintenance times brought about by shared 'hybrid reality spaces.'
BAE Systems' Manufacturing and Materials Technology Director, Andy Schofield, said: "This is a big win for the region and shows our commitment to keep Lancashire at the forefront of advanced manufacturing in the UK. The 5G research and development test bed will support the development and growth of our new intelligent, smart factory which is applying game-changing digital technologies to the defence sector."
The 5G-FoF programme will also have a significant footprint at BAE Systems' site in Warton, which is the result of a multi-million pound investment and collaboration with more than 40 blue chip and SME companies along with academic institutions.
Schofield added: "The 5G FoF programme will drive forward holistic connectivity and unlock the potential of industrial digitalisation. It will define a new paradigm for how future factories will operate enabling connectivity and business agility both across manufacturing operations and beyond, into the supply chain. The transformative potential of 5G technology will be developed and demonstrated via a strong consortium, including the UK Catapult Network and the BAE Systems Factory of the Future to advance manufacturing on the UK's next generation combat aircraft system, Tempest."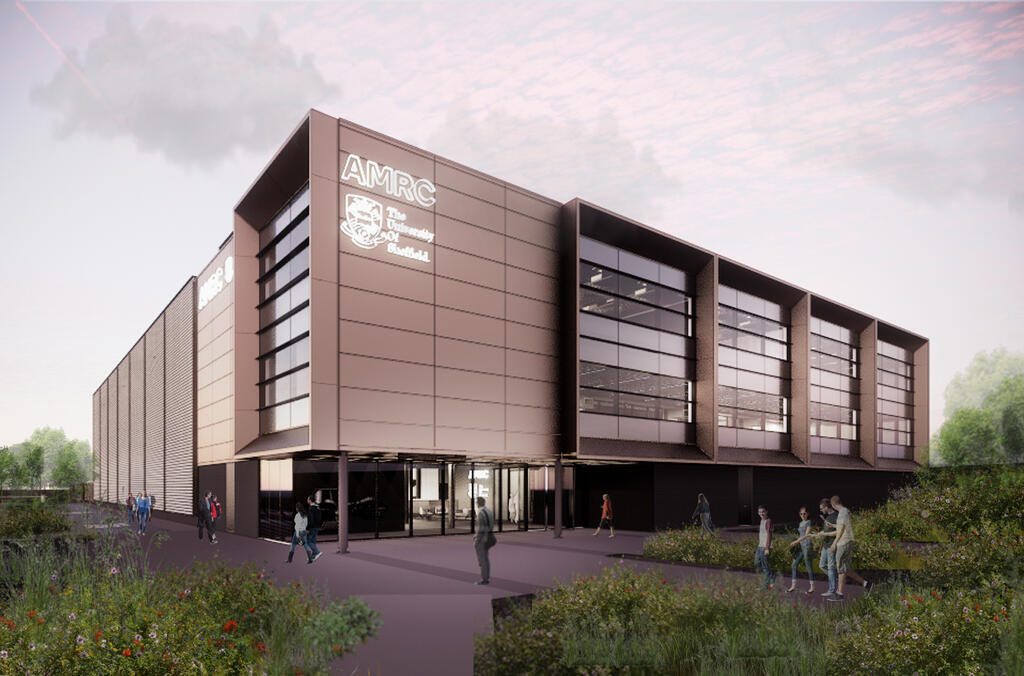 Charles Lupton who led the project for IBM said: "Data is now our most valuable asset and 5G will help us to gather it quickly and securely through the increased number of IoT sensors provided by MTT. Once securely gathered, IBM's data integration, advanced analytics and artificial intelligence can be utilised to provide detailed insights on productivity and quality control. IBM is providing hybrid Public and Private Cloud instances to the consortium with a Red Hat OpenShift container platform. This allows for flexibility and agility between platforms and the IT and OT environments found on the factory floor."
AMRC Director of Research, Ben Morgan, said: "This was the highest scoring bid for the 5G Test Bed and Trials which is testimony to the talent and hard work of the consortium but also to bid lead, Dr Aparajithan Sivanathan. It also shows the power of industrial collaboration and the benefits of long-term relationships with pioneer companies like BAE Systems and MTT who are embracing smart technologies to give the UK, the North and Lancashire a competitive advantage in an uncertain and challenging world.
"There are so many possibilities for innovation and productivity improvements that 5G can open up. The digital twin work strand will enable reconfigurable assembly lines, while the high-level monitoring of machines and shop floors will allow partners to develop, integrate and test products-as-services previously limited by bandwidth/latency.
"The use of 5G connected sensors in the chain of custody system work stream will help make UK manufacturers more resilient to blockages and breaks in extended supply chains, by enabling tracking across different businesses/supply-chain, improving on-time delivery and dramatically reducing lost assets and cost, improving productivity."