A model for innovation across Europe
09 August 2021

The University of Sheffield Advanced Manufacturing Research Centre (AMRC) and School of Clinical Dentistry have been awarded £140,000 to teach scientists, engineers and students in Europe about the commercialisation of research, as part of a £1 million project coordinated by the University of Porto promoting innovation and entrepreneurship across the continent.

The funding has been provided by the European Institute of Innovation & Technology (EIT) through the Innovation Capacity Building for Higher Education initiative. Other partners in the project include the Universities of Santiago de Compostela in Spain, Valhalia of Targoviste in Romania, Padubice in the Czech Republic, and Tallinn University of Applied Sciences in Estonia, along with the Science and Technology Park of the University of Porto and business partner INOVA in Portugal.

The University of Sheffield team will collaborate to lead on the design of a curriculum to educate scientists and engineers about the commercial and related processes that take new discoveries to the market for societal benefit.

Additionally, the success of the AMRC, which celebrates its 20th anniversary in 2021 and is part of the High Value Manufacturing Catapult, will be used as a model for other parts of Europe, demonstrating how the innovation economy can be grown around a significant manufacturing industry cluster.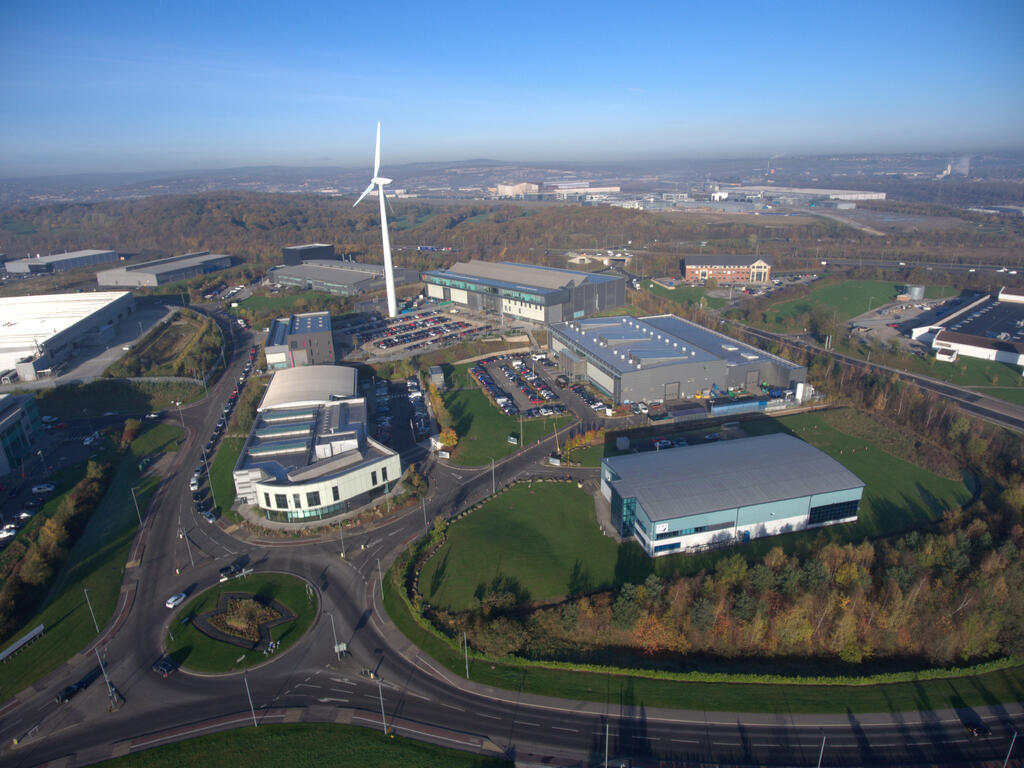 Professor Paul Hatton, Director of Research at the School of Clinical Dentistry, said: "This is a very exciting project, building on the substantial experiences of the Dental School and the AMRC in knowledge exchange and delivering innovation for societal benefit via our extensive network of industrial collaborators. We look forward to sharing this experience to benefit the regions involved in this new partnership, as well as learning about how other universities stimulate local entrepreneurship and economic growth."
The EIT strengthens Europe's ability to innovate by powering solutions to pressing global challenges and by nurturing entrepreneurial talent to create sustainable growth and skilled jobs in Europe. The EIT is an EU body and an integral part of Horizon Europe, the EU Framework Programme for Research and Innovation.
Anthony Stevenson, Head of Innovation at the University of Sheffield AMRC, said: "We are delighted to share the successful AMRC model for innovation as a driver of regional growth and inward investment. This initiative was started in South Yorkshire, but has now been shown to be reproducible in other parts of the UK with AMRC Cymru and AMRC North West, and their demonstrable benefits including the creation of high-value jobs in manufacturing."
Paul and Anthony will be joined in the project by Professor Cheryl Miller from the School of Clinical Dentistry, working alongside Dr Clara Frias and Dr Samuel Furtado from the AMRC.
Related News
TRAM UK 2015
10-11 November 2015 Magna, RotherhamTRAM (Trends in Advanced Machining, Manufactu …