A seismic impact on the region
12 April 2019

'Skilled, confident and without limitations' – that's how HM Lord Lieutenant of South Yorkshire described apprentices following a visit to the AMRC Training Centre.

HM Lord Lieutenant Andrew Coombe took time away from his usual Royal duties to visit the training centre on a fact-finding mission having met centre Director, Nikki Jones, at the opening of Boeing Sheffield last year.

Mr Coombe was given a tour of the impressive training facilities before meeting with apprentices from companies including AESSEAL, Arconic, Polypipe and X-Cel Superturn to learn about their personal journey into engineering.

Duncan Cosgrove, a 35-year-old apprentice with AESSEAL, told Mr Coombe his first steps came at a job matching event run by the training centre and that he is now working with one of the most advanced engineering companies in the region exporting high-value products around the world.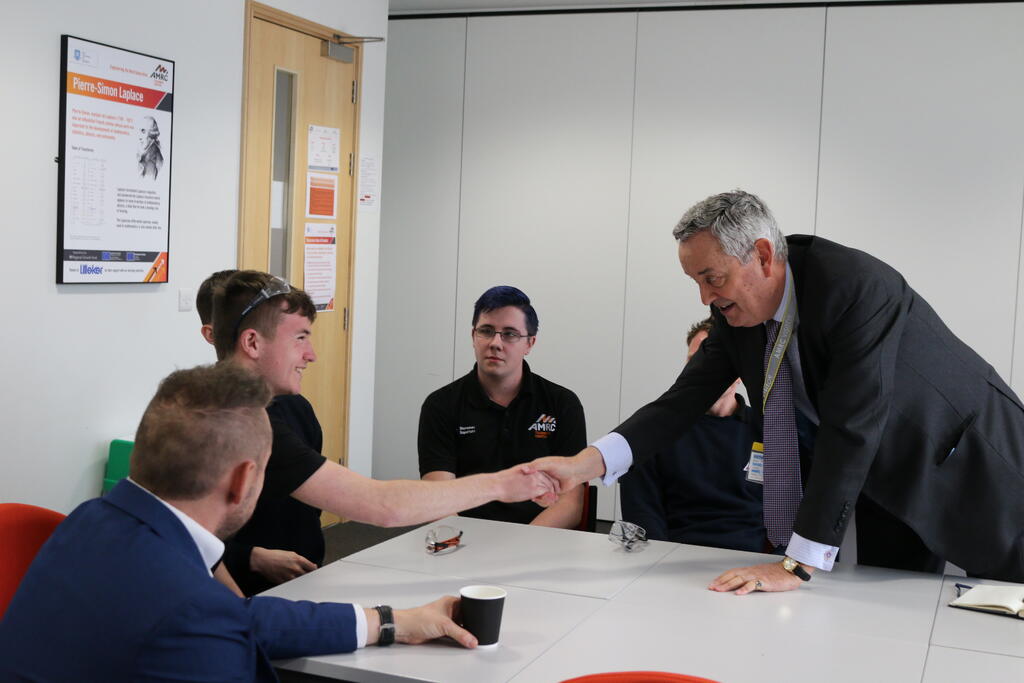 Mr Coombe told the apprentices they have a world of opportunity ahead of them: "Engineering is 'wow' and not the dirty profession some people may think it is. You will have a job and be held in high regard and high demand."
He added: "I used to be a corporate lawyer and I found that the most interesting and dynamic people were those who left education with a clear vision and after training started a company and worked and worked - companies like Polypipe and AESSEAL which started on a kitchen table from nothing and are now global and in a number of countries with high turnovers and hugely successful.
"What I'm saying is you may be engineers now but you don't know where your ceiling is and with the confidence you gain here and in work you'll probably knock through that ceiling and keep developing.
"If I could give you one piece of advice it would be this: a person that never did anything never made a mistake. If you have courage to go for something and have reasoned it through and it doesn't work - it's not a failure. Do not be frightened of failure because it's through failure you often succeed."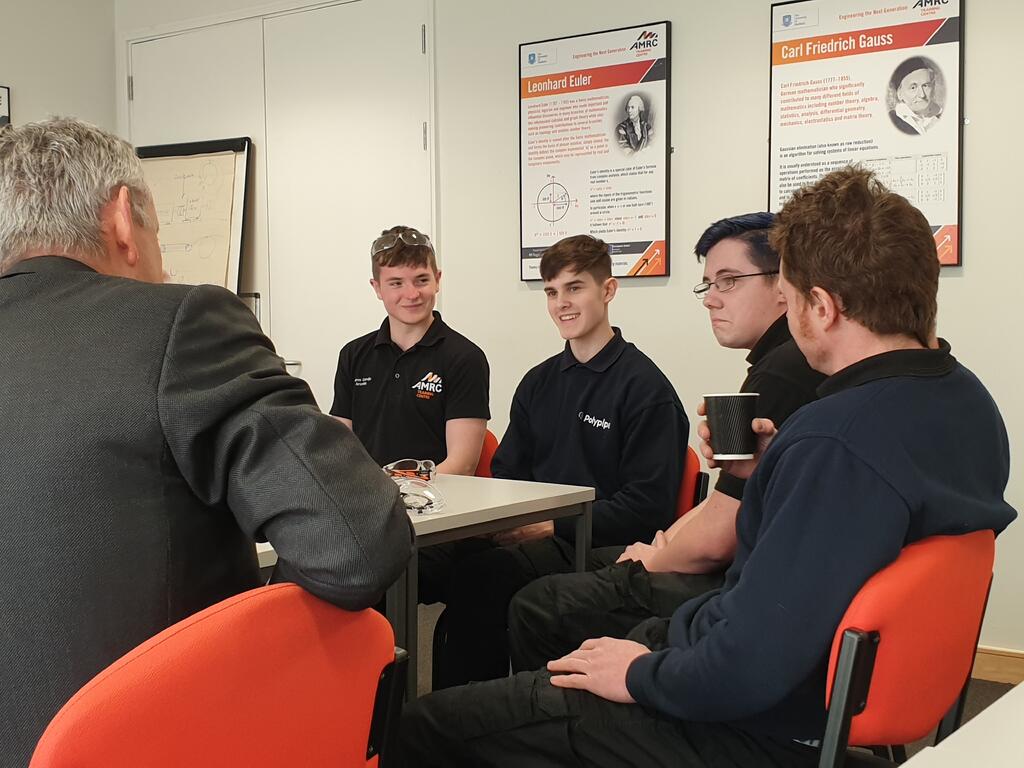 He sat down with Nikki to find out more about the centre's ambitions and her vision for its future. When Mr Coombe asked what her 'three wishes' would be for the AMRC Training Centre, she told him: "The first is to be able to provide more places for more learners. Second would be that the facility is big enough so that we can further develop skills for Industry 4.0. The third would be to engage more females and those from BME groups. Along with that, I would ask for employers to pledge to continue taking on a diverse workforce."
The Lord Lieutenant also spoke about the powerful, magnetic effect the AMRC has had in attracting inward investment to the area, making special mention of the new McLaren and Boeing facilities whose highly skilled workforces are made up of apprentices from the AMRC Training Centre.
"I think the impact the AMRC has had is seismic. It has been a real beacon of light again for the area and you as apprentices are in the right place at the right time," he said. "People are saying we want to come to Sheffield not just because of the AMRC but because of the AMRC's training facilities."