Advancing metal optics technology for space systems
29 June 2023

The University of Sheffield Advanced Manufacturing Research Centre (AMRC) is part of a new collaborative project to develop metal optics to enable higher performance and more compact instrument concepts for Earth Observation (EO) and exploration missions in space.

The AMRC is working alongside Durham University, project lead, and Diamond Light Source (DLS) to investigate the potential and benefits of four technologies for future CubeSat optical payloads, including ion beam figuring, additive manufacturing (AM) of a unique aluminium powder called AlSi40, freeform optical surfaces and speckle angular measurement.

The £250,000 project has been funded through round one of the UK Space Agency's (UKSA) Enabling Technologies Programme, which is part of the National Space Innovation Programme dedicated to supporting UK organisations to drive cutting-edge innovation and catalyse investment in the space sector.

Abdul Haque, technical fellow for additive manufacturing at the AMRC, said the team is thrilled to contribute to the UK Space Agency-funded initiative.

"Our unique expertise in areas such as metal additive manufacturing, generative/topology optimisation, and machinability of AM structures will drive the development of essential lightweight structures for this project," he said.

"Leveraging our state-of-the-art laser powder bed fusion (LPBF) technology via the Renishaw metal AM platform, we will be trialling 3D printing of the housing using AlSi40, a unique aluminium powder known for its low coefficient of thermal expansion (CTE). We're also set to design and prototype a lightweight fixture, integral to the housing's assembly and machinability.

"The project underscores our commitment to space technology innovation, building on our rich experience from past endeavours. We eagerly anticipate the impact of our contributions on this pioneering venture and accelerating the technology readiness level of this work to support future commercialisation in the UK."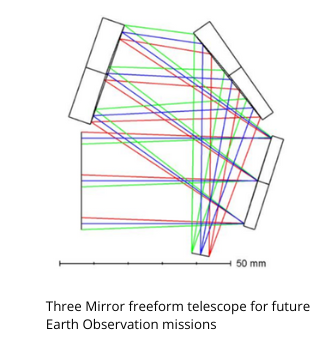 This work is one of nine other UKSA funded projects, sharing a pot of £2.1million and will be followed by a series of funding rounds open to commercial businesses, academia and not-for-profit organisations, promising cutting-edge technologies that will take UK space capabilities to new heights.
Craig Brown, director of investment for UKSA, said: "These projects showcase the diversity of skills in space-related science and engineering that are growing all over the UK.
"By supporting innovations in emerging and new areas of space technology, such as space-based solar power, extreme ultraviolet Integral Field Spectroscopy, electrothermal propulsion and more, we ensure that the UK stays at the forefront of global advances in space, generating more business opportunities and inspiring more people about the many career options that this thriving sector offers."
The project between the AMRC, Durham University and Diamond Light Source is expected to end in October 2024 and researchers hope this work will help to revolutionise the manufacturing and performance of metallic mirror systems, opening new opportunities for the growing market in nano and small satellite applications.