'Enormous opportunity' for Airbus to go green
11 December 2019

The head of Airbus' Broughton plant in North Wales has said becoming the first major tenant of AMRC Cymru is an 'enormous opportunity' for the aerospace giant to develop more environmentally friendly manufacturing systems.

Paul McKinlay, Airbus' Senior Vice President, spoke at the opening of the University of Sheffield Advanced Manufacturing Research Centre's (AMRC) state-of-the-art research and development facility.

Backed by £20m from Welsh Government, AMRC Cymru has been built on the Deeside Enterprise Zone close to where Airbus is developing the Wing of Tomorrow programme, which is part of a global Airbus investment in research and innovation.

McKinlay said: "AMRC Cymru is an enormous opportunity to create much more environmentally friendly product and manufacturing systems. It is going to be an enabler and a game changer for Airbus to change its environmental footprint for the future.

"This facility is world-class and the perfect home for our most significant research and development programme, the Wing of Tomorrow. The programme will inform the next generation of wings so when we launch a new aircraft programme, we'll have the technologies and systems ready to design and build the wings at the rate we need them."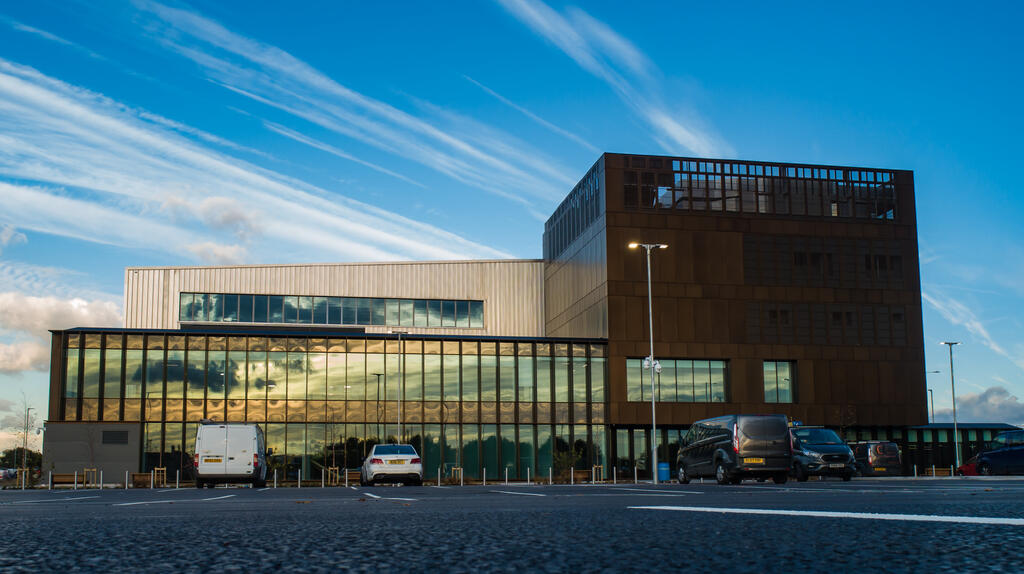 Sue Partridge, Head of the Wing of Tomorrow programme at Airbus, added: "We are really mindful of the environmental impact of the aircraft that we build and by bringing improved performance to the wings, reducing fuel burn, we make a big contribution towards improving the sustainability of our product.
"There are many, many other aspects within our industrial system where we are also looking at those environmental challenges as well.
AMRC Cymru, part of the High Value Manufacturing (HMV) Catapult, was officially opened on 29th November 2019 by Welsh Government First Minister Mark Drakeford, Economy and North Wales Minister Ken Skates, University of Sheffield Vice Chancellor Professor Koen Lamberts and Paul McKinlay.
Professor Lamberts said AMRC Cymru's potential environmental impact is hugely important: "Airbus is a company that is at the very forefront of bringing zero emission technology to aviation. Our research teams will be working with Airbus on the Wing of Tomorrow and the aim is to push the boundaries of what is possible in aerospace.
"We are really proud to be working with the Welsh Government on this bold and ambitious project which will help keep Wales at the forefront of wing manufacture and put world-leading research and development at the heart of a vibrant Welsh economy.
"The University of Sheffield AMRC has built a truly global reputation for world-class, industry focussed innovation which drives manufacturing and productivity growth and we're delighted to be bringing our extensive expertise and experience to Wales."
It is predicted the new facility, which will operate a 2,000 square metre open access research area, could increase GVA to the Welsh economy by as much as £4 billion over the next 20 years.
AMRC Cymru's Research Director, Andy Silcox, said: "Our talented team of manufacturing engineers are incredibly enthused by the opportunity to help Welsh manufacturers across all sectors, not just aerospace, evolve and adopt the new technologies of Industry 4.0.
"We believe that we can be a major catalyst for a culture of innovation in Welsh manufacturing, which will drive our industrial partners to become global leaders in sustainability and profitability."
The Broughton facility will focus on advanced manufacturing sectors including aerospace, automotive, nuclear and food.
Related News
Composites Machining
Date: 21st September 2016As industries such as aerospace, automotive and renewabl …