Award-winning Bethany a role model for young engineers
30 July 2021

Judges at the Made in Yorkshire Awards marked out AMRC project engineer Bethany Cousins as a 'role model for any young engineer' as they named her apprentice of the year at a ceremony celebrating innovative companies and individuals around the county.

Bethany, a Manufacturing Technology degree apprentice who works in the Gears team at the University of Sheffield Advanced Manufacturing Research Centre (AMRC), was handed the coveted prize at a black-tie dinner held at the Hilton Hotel, Leeds, on Thursday 29 July, organised by Insider.

"I am completely thrilled to have won a Made in Yorkshire award, alongside some very deserving and tough competition," said Bethany, of Sheffield. "It is an incredible highlight to add to my career and apprenticeship journey.

"I have to thank the AMRC and the University of Sheffield AMRC Training Centre for supporting me along every step of my apprenticeship and for pushing me to succeed at each of those steps."

At the awards ceremony, judges highlighted Bethany's involvement in the machining of parts for research into the development of methods of manufacture of geared components for Boeing Sheffield, the aerospace giant's first production facility in Europe. Judges also recognised her duties outside of day-to-day work, calling her 'a true ambassador for the AMRC and a role model for any young engineer, especially young female engineers, always volunteering her time to help the AMRC in STEM events and promotional activities.'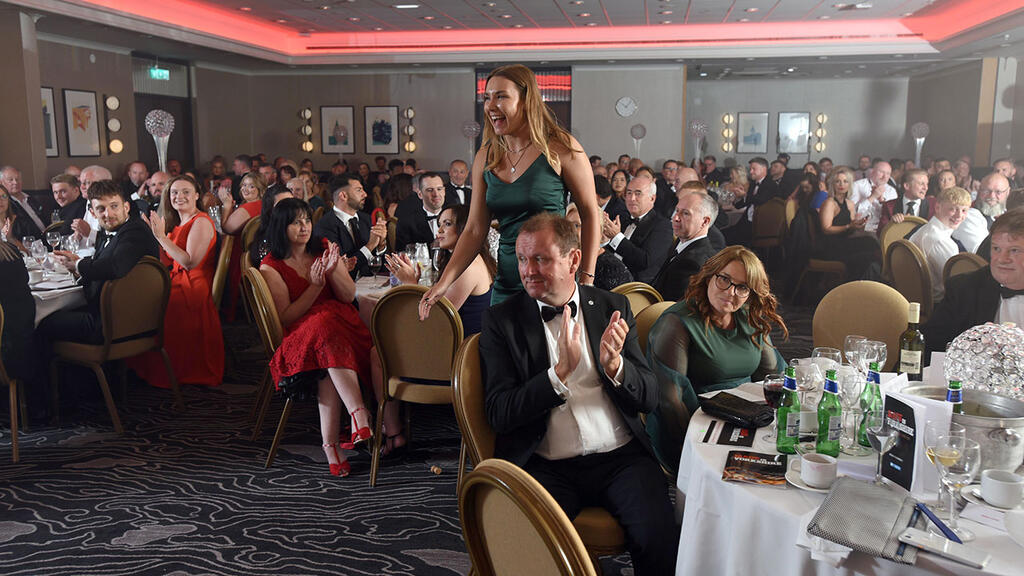 Steve Foxley, CEO of the University of Sheffield AMRC, said: "This is richly deserved recognition for Bethany who has made an enormous impact from the very start of her apprenticeship.
"Bethany consistently demonstrates that she is a passionate engineer, who takes pride in her work and strives to excel. Beyond that, she champions the principles of apprenticeships and is a role model to all young engineers.
"This success should be an inspiration to all our amazing apprentices at the AMRC and all those studying for their apprenticeships at the AMRC Training Centre."
Bethany, 26, says her apprenticeship has been an extremely positive experience and will always be a highlight of her career. "Although extremely challenging at times to balance academic and career pathways simultaneously, it is something I would choose to do 100 times over," said Bethany. "It has pushed me to develop and excel in ways other pathways might not have.
"My colleagues at the AMRC and tutors at the AMRC Training Centre have supported me wholeheartedly throughout the process and I was extremely lucky to share my apprenticeship with a group of knowledgeable engineers from across the engineering sector."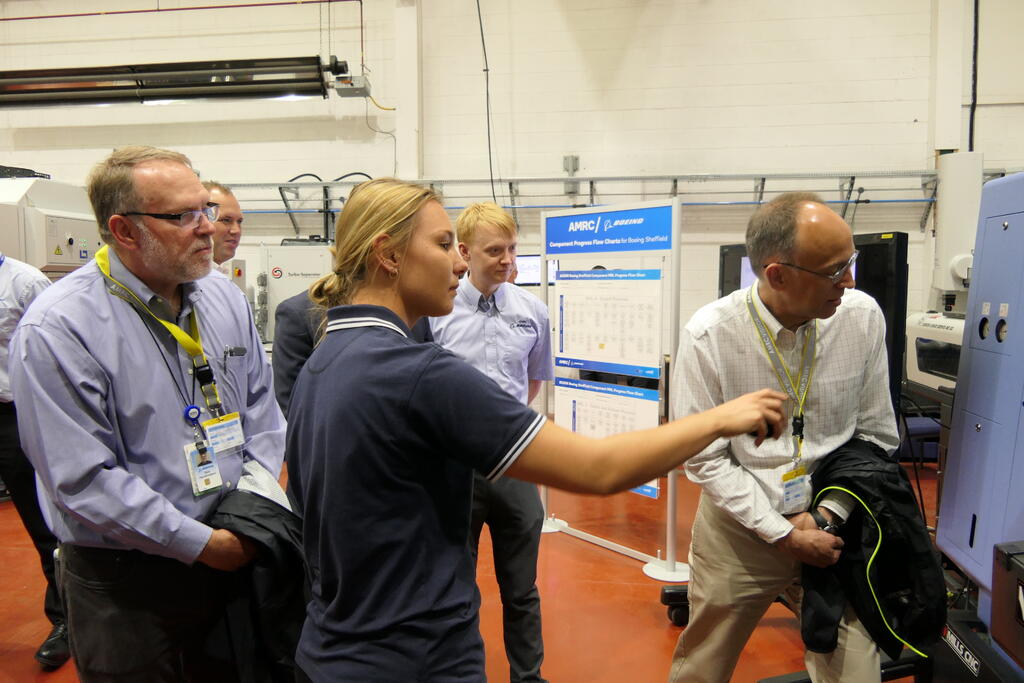 It is something I would choose to do 100 times over
Bethany is no stranger to award wins. In December 2020, she enjoyed double success at the AMRC Training Centre Apprentice of the Year Awards where she was crowned both the overall winner and the degree apprentice of the year.
During that awards celebration, Stanley Black & Decker boss Sir George Buckley heaped high praise on Bethany, describing her as a 'proven high-flier' displaying 'ambition and academic excellence'.
If Bethany has inspired you to consider a career in engineering, find out more about the AMRC Training Centre and its apprenticeships by visiting amrctraining.co.uk.