Boeing to open new manufacturing facility in Sheffield City Region, alongside the AMRC
24 February 2017
Boeing Sheffield will be first Boeing manufacturing facility in Europe
New multi-million-pound production facility will be built alongside the University of Sheffield's Advanced Manufacturing Research Centre with Boeing (AMRC)
Boeing to initiate a major research and development programme with the AMRC to develop new manufacturing techniques that can be applied in the Boeing Sheffield facility
The University of Sheffield's Advanced Manufacturing Research Centre's (AMRC) co-founder Boeing is to open a brand new manufacturing facility alongside the AMRC in Sheffield.
The facility, to be named Boeing Sheffield, will enable Boeing to bring the manufacture of key high-tech actuation components and systems used in Boeing's Next-Generation 737, 737 MAX and 777 aircraft in-house, enhancing production efficiency and reducing costs.
Professor Keith Ridgway, Executive Dean of the AMRC said:
"It has always been our ambition that one day Boeing would open a manufacturing facility in Sheffield. This announcement is the culmination of a successful relationship that has developed since the AMRC with Boeing was founded 16 years ago."
At the turn of the century, Professor Ridgway and local businessman Adrian Allen began to work with the aerospace giant to apply Sheffield's traditional expertise to new materials, focusing on machining research. The result was the establishment of the AMRC as a centre for collaborative research.
Adrian Allen, Executive Director of the AMRC, said:
"Keith and I set out to create a radical, unique collaborative research environment; one that would quickly grow and become a catalyst for attracting a pool of skilled talent, technology and inward investment. This would be the critical success factor in achieving the vision we had, to become the world's foremost innovation district."
In the past 16 years, the University of Sheffield's AMRC has grown to include over 90 industrial partners from sectors such as aerospace, medical, automotive and construction and has become a model world-wide in how to conduct collaborative research to develop new manufacturing techniques and technologies. The AMRC and its partners are now a central offer for the Sheffield City Region's Advanced Manufacturing Innovation District.
As part of the plans for its new facility, Boeing will initiate a major research and development programme with the AMRC to develop new manufacturing techniques.
Sir Michael Arthur, President of Boeing Europe and Managing Director of Boeing UK and Ireland, said:
"The UK provides Boeing with the talent and infrastructure we need to grow and maintain a high level of productivity and quality to meet our significant order book.
"We are proud to expand our relationship with the UK still further with Boeing Sheffield. Our decision to start manufacturing high-value components in the UK is a step-change in our engagement and a further example of Boeing's commitment to grow here, supporting the UK's long-term prosperity."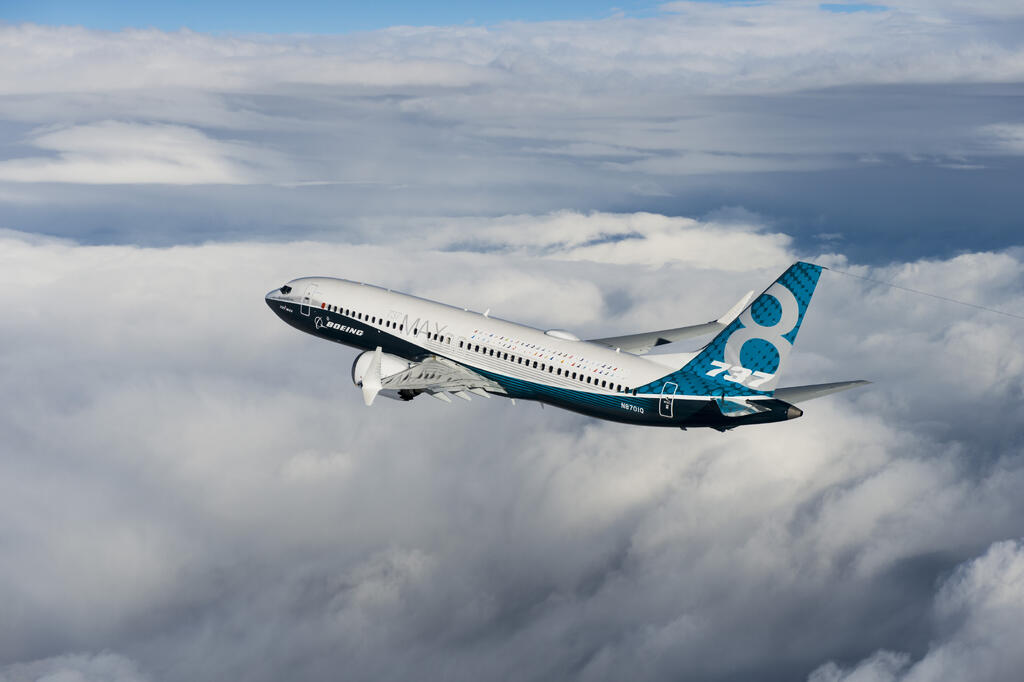 Boeing Sheffield is expected to begin hiring new employees in 2018 – capitalising on the skilled workforce in Sheffield as well as the AMRC's existing capabilities.
The Boeing Sheffield announcement follows the recently announced new partnership between the University of Sheffield's AMRC and McLaren Automotive.
The AMRC is working with the supercar manufacturer to develop the advanced manufacturing processes that will allow McLaren Automotive to ramp up production of the chassis for its future cars at its new Composites Technology Centre. This new manufacturing facility will also be built in the Sheffield City Region, within the vicinity of the AMRC.
"These announcements reinforce that our region is a leading location for high-value advanced manufacturing," said Professor Ridgway.
"They give testimony to the world class research skills and capabilities on offer at the University of Sheffield and the AMRC, supporting the major investments coming into the region. Investments that will provide opportunities for the UK supply chain. We look forward to supporting Boeing and continuing to ensure that UK manufacturers remain competitive, through access to our expertise here at the AMRC."
Professor Sir Keith Burnett, President and Vice-Chancellor of the University of Sheffield, said:
"This is hugely important, not only for our region and the North of England, but also the UK's global industrial ambitions in high-productivity, high-value manufacturing. Areas such as Sheffield can play a crucial role in a new Industrial Revolution for the UK – one centred on science and innovation, but working hand-in-hand with industry. I am deeply proud that leading global companies recognise that Made in Sheffield still remains a hallmark of quality."
To read the full announcement please click here.
For further information please contact:
Katerina Giannini
Boeing International Corporate Communications
+44 20 7340 1971
katerina.giannini@boeing.com