'Green' steel crucial to net zero ambitions
08 November 2021

Right now, the eyes of the world are focussed on the COP26 conference in Glasgow where global leaders will hopefully make lasting commitments which will help us achieve the goals of the Paris Agreement and the UN Framework Convention on Climate Change.
---
by Dr Peter Osborne, Senior Research Fellow, University of Sheffield AMRC
---
At the University of Sheffield Advanced Manufacturing Research Centre (AMRC) we have set ourselves the mission to 'make things better' so what role should we have in helping to achieve these goals and what should we be doing as an organisation to help solve the challenges which lie ahead?
If we, as a nation, are to accomplish our net zero obligations, we are going to have to make some significant changes to our lifestyles, the products we use and the way we create the raw materials that go into them.
Air travel is often held up as one of the activities that we should curb, but it is important to remember that flying itself is not the issue, emissions are; and therefore the problem that we must solve is how to fly while not creating harmful emissions.
This weekend, I attended the World Climate Summit, a two-day event hosted alongside COP26 in Glasgow. At the event I argued that if we are to achieve our net zero ambitions, then we must move UK steelmaking away from production using virgin material towards recycled steel made with sustainable power.
Today's industrial processes have largely been designed without resource constraints and with only limited consideration for the impact of emissions on the environment.
Sustainable material production is as much a requirement of our future as battery-powered automotive technology. Whatever powers cars, planes and trains, will need to be made of high-performance specialist materials, and our capacity to participate in a low-carbon supply for those products will be critical to the UK economy's future.
Sheffield and Rotherham, where the AMRC is based, owe much of their history and development to the growth of the steel industry. This growth came about as a direct result of the development of new processes, such as crucible steel and the Bessemer converter, which allowed the manufacture of better-quality steel than had previously been possible. It therefore seems only right that we play a leading role in the next phase of industry's development.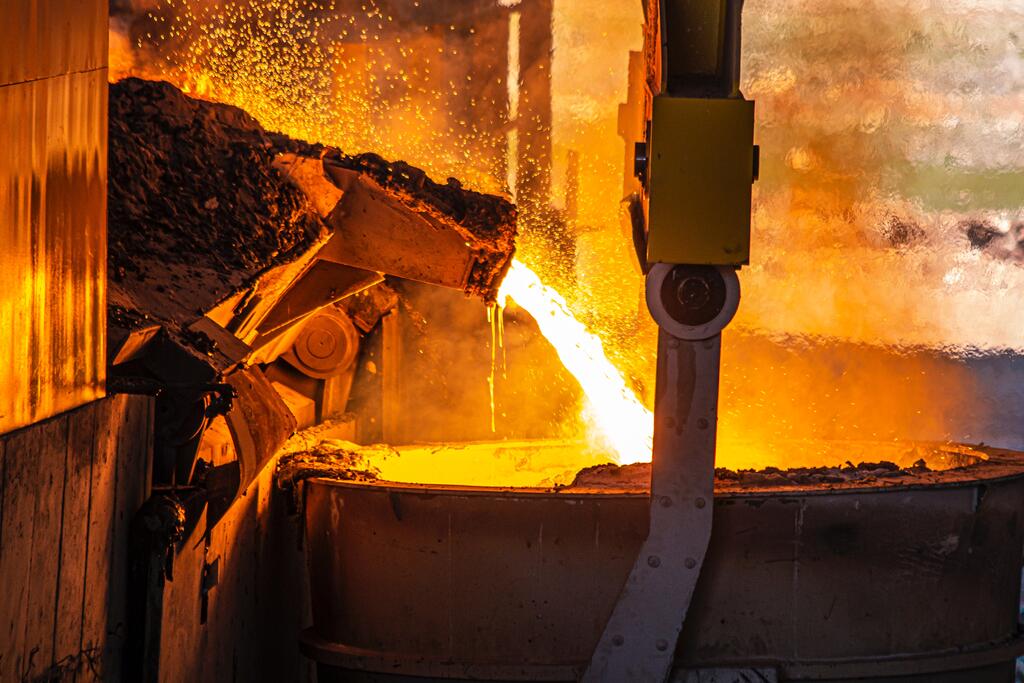 A sustainable future for UK steel
With 'green' steel we have the opportunity to take the lead again and ensure that the steel inputting into these lifetime infrastructure assets is both sustainable and auditable and potentially produced in the UK - particularly if we mandate that steel has to come from green sources.
The phrase Reduce, Reuse, Recycle is often used when we talk about how to be more environmentally friendly, how to be greener, how to be ecologically sound and live sustainably.
But what does this mean from a manufacturing perspective? And what are the key problems that we must solve?
One of the most significant challenges we face is how to reduce waste generated through our manufacturing processes. Around a quarter of all finished steel made each year, and about half of all sheet steel, never even makes it into a product but is cut off in manufacturing. The situation in aerospace is even more challenging. In this sector, as little as five per cent of the original material makes it into the final flying component. This occurs because the final user wants components that do not closely match the intermediate products and needs to guarantee the microstructures for performance reasons.
Making Condition of Supply (CoS) parts which are closer to net shape is not without its challenges and we are currently investigating a number of these at the AMRC. Forged parts often include significant residual stresses, which are released during machining and cause the part to distort. Similarly, we must ensure that the final products have the correct microstructure if they are to have the performance characteristics required by the designer. These challenges are solvable, but only if we consider the full manufacturing process early enough in the design process.
It's the solution to these types of problems that the AMRC has built its reputation on over the last 20 years and where we can play our part over the next two decades as we help industry to make things better and solve the climate crisis in which we all find ourselves.
Dr Peter Osborne is leading the University of Sheffield AMRC's involvement in a partnership with GFG Alliance, Green Alliance and Bright Blue which has been launched with a Prospectus for GREENSTEEL. The policy partnership will draw on the expertise of a range of specialists at the AMRC, across the University of Sheffield and its wider academic network.