Fuelling a green future with hydrogen electric
07 October 2021

The University of Sheffield Advanced Manufacturing Research Centre (AMRC) is accelerating the decarbonisation of the transport sector and pushing the UK further down the road to net zero by de-risking the assembly and production scale up of hydrogen fuel cells for the aerospace, automotive and rail industries.

The £600,000 Hydrogen Electric Propulsion Systems (HEPS) testbed, based at AMRC Cymru in North Wales, will drive the industrialisation of the green technology by harnessing the AMRC's expertise in design for manufacture in a fuel cell assembly testbed where Industry 4.0 technologies and in-process inspection techniques will optimise the assembly process.

"Hydrogen fuel cells can address key challenges of the transport sector as it searches for alternatives to the internal combustion engine," said Lee Wheeler, Hydrogen Technology Lead at AMRC Cymru. "However, the current cost of manufacturing and assembling the fuel cells is incredibly high, which means there's a lack of uptake.

"We want to support businesses who want to make the net zero energy transition to hydrogen electric propulsion systems by giving them a facility where they can use advanced manufacturing techniques to assemble and verify their product and then eventually integrate it in their vehicles."

Like battery electric vehicles (BEV), fuel cell electric vehicles (FCEV) run on a supply of electricity. However, whereas BEVs take hours to recharge to maintain that supply, FCEVs burn hydrogen which can be refuelled in minutes. The bi-product of the chemical reaction is water vapour which means that, in operation, fuel cells are a zero-carbon propulsion system that can produce electricity for as long as fuel is supplied.

The High Value Manufacturing (HVM) Catapult, of which the AMRC is one of seven centres across the UK, has funded the project which is specifically targeting seven industries: aerospace, energy generation, heavy automotive, off highway, public transport and rail.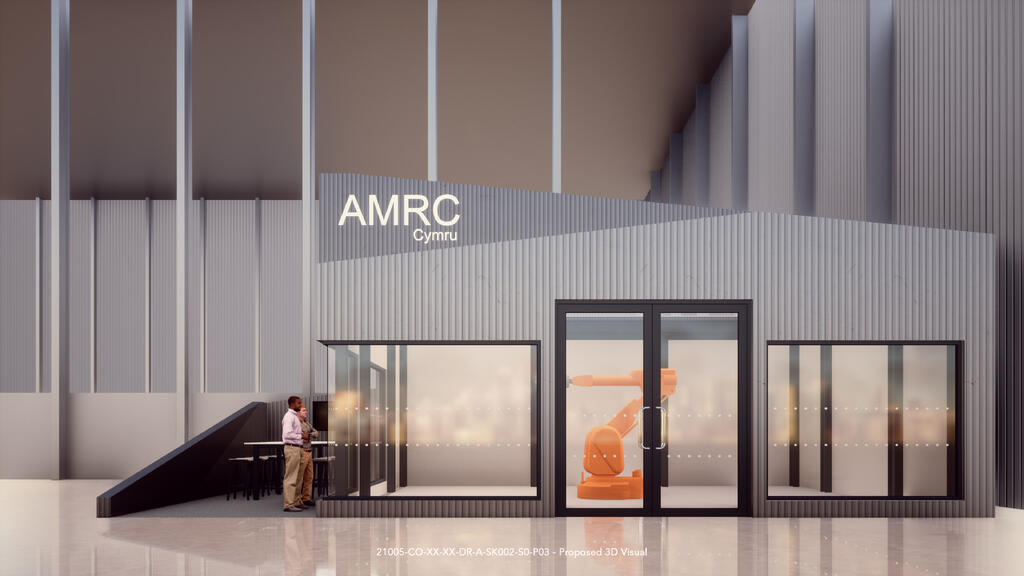 Work on the HEPS testbed is being guided by an industry steering board which includes large global manufacturers including BAE Systems, GKN, Rolls-Royce and Toyota, alongside smaller companies such as electric vehicle manufacturers Wave Industries, Hypermotive and Riversimple. The board has been assembled by the AMRC to ensure that work is industry relevant and addresses real-world manufacturing challenges relating to this technology.
Stuart Dawson, Chief Engineer for Hydrogen at the AMRC, says the technology has enormous potential and is right at the top of the government's agenda following publication of its Hydrogen Strategy in August which estimated the hydrogen economy could be worth £900m and support more than 9,000 jobs by 2030.
"The government showed real intent by publishing the UK's first ever Hydrogen Strategy, promising to lay the foundations for a low-carbon hydrogen economy in the next decade and to support innovation to massively scale-up the production of low-carbon hydrogen.
"Battery technologies that are well suited to electric cars are not necessarily well suited to use in heavy goods vehicles (HGVs) due to the long vehicle downtime during charging and the weight of batteries required to power large vehicles over long distances. Light weight hydrogen fuel cells are ideal for the electrification of long-distance vehicles due to their long range and faster refuelling compared to BEVs. At the AMRC we must now enable companies to flexibly and competitively manufacture these hydrogen propulsion systems."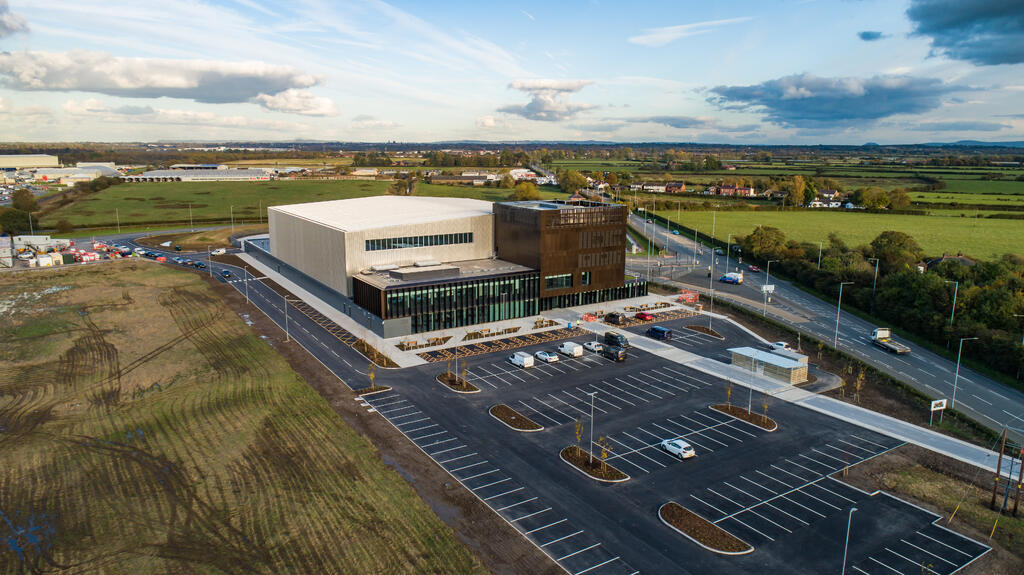 Lee says the current production process for fuel cells is extremely labour intensive and the UK supply chain for this technology is immature.
He said: "Assembling this kind of system involves a lot of manual work and little automation which makes it prohibitively expensive. Internal combustion engines are currently cheaper to manufacture and, as a country, we need to give people an affordable alternative.
"There is a real need for this kind of centre to support small businesses who are looking to explore this technology and utilise an already highly skilled workforce to make the UK a more competitive place to build fuel cells."
The HEPS facility will have a self-contained assembly area on the AMRC Cymru shop floor, containing collaborative robots, in-process verification capability and other Industry 4.0 equipment. Construction of the testbed is currently planned for completion by January 2022, with the first assembly project hoping to start in April next year.
The AMRC team will explore how to de-risk, industrialise and scale-up the assembly of hydrogen fuel cells and electrolysers by applying advanced manufacturing processes and the AMRC's capabilities in automation, digital, in-process verification and design for manufacture.
"We are anticipating that some of the assembly operations will not be able to be automated in their current design so that is why our design optimisation skills are key," said Stuart.
"Ultimately we want to drive the industrialisation of this technology, reduce component and assembly costs, and accelerate industry up-take with globally competitive methods of manufacture here in the UK."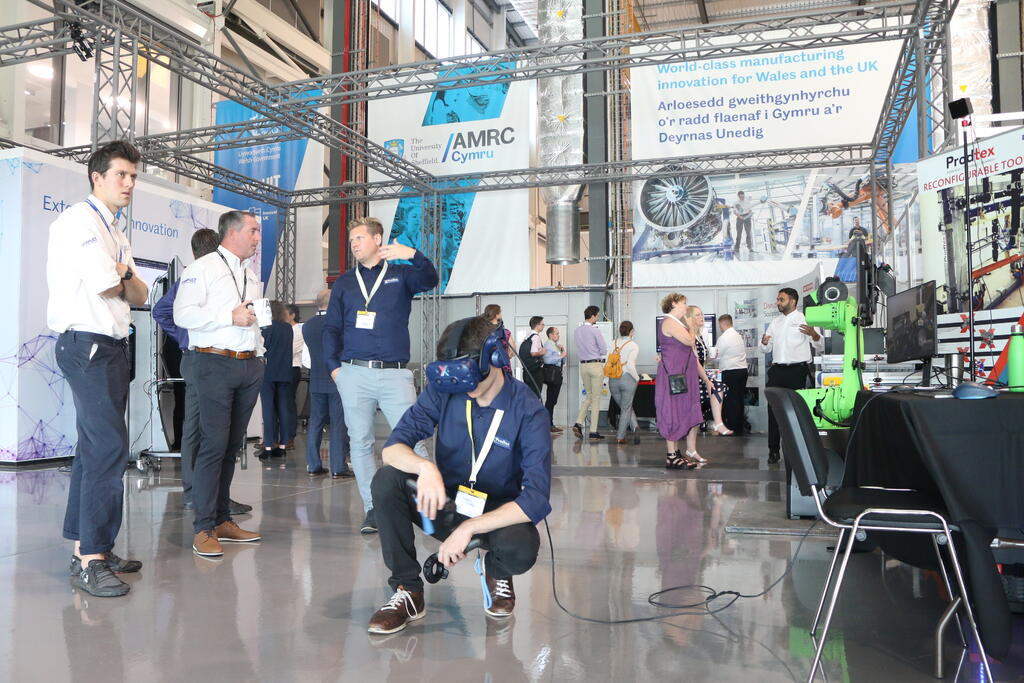 Lee says the steering board is directing the work of the HEPS testbed and explaining how the AMRC can position itself to best support them.
He said: "We have gathered some valuable information about the current industry pain points, the overall position of manufacture of these systems in the UK, and the technology and the equipment required. They are helping us adapt the service we offer as we originally wanted to focus on the assembly of the fuel cells, but the steering board has told us that they would like to do both assembly and some performance testing in our centre.
"Manufacturers are also very mindful of the 'whole of life' consideration for components which we must take into account; not only do we need to study the assembly of the fuel cells, but we also need to consider how we can take them apart, remanufacture, reuse and recycle."
AMRC Cymru is a £20m cutting-edge R&D facility that opened in 2019 to provide an open innovation centre for manufacturers in Wales. Backed by the Welsh Government, AMRC Cymru is the first HVM Catapult centre in Wales.
AMRC Cymru Research Director, Andy Silcox, said: "There is nothing like the HEPS testbed currently available in the HVM Catapult and we see it as a key capability for AMRC Cymru. There is real interest in this technology amongst businesses in Wales and the north of England; we want our facility to be the place to go for research into the assembly of hydrogen fuel cells, so we must invest our funding from HVM Catapult wisely and address real industry challenges.
"By combining the AMRC's expertise in advanced manufacturing technologies with the insight from the industrial steering board, we can establish a springboard for hydrogen electric industrialisation and help to build a sustainable, green transport sector."
To find out more about the HEPS testbed and learn how AMRC Cymru's world-class engineers can help your business, visit the AMRC Cymru website.
Related News
Return of the MACH
Four years after the University of Sheffield Advanced Manufacturing Research Centre ( …