Helping healthcare firm de-risk automation investment
10 October 2019

Robotics and automation researchers at the University of Sheffield Advanced Manufacturing Research Centre (AMRC) are helping a Yorkshire-based healthcare group improve the efficiency of their production facilities by testing the adoption of new technologies without the need for any capital investment to validate the system.

Health Innovations Group is a Skipton-based SME that manufactures and packages a range of nutritional supplements, consisting of several companies, two of which are Health Innovations UK Ltd and its subsidiary Vitrition UK Ltd.

Both companies were visited by engineers led by Matt Bacon, SME project manager at the AMRC's Integrated Manufacturing Group (IMG) to determine how best to optimise their current manufacturing processes, which are heavily reliant on operators performing manual tasks.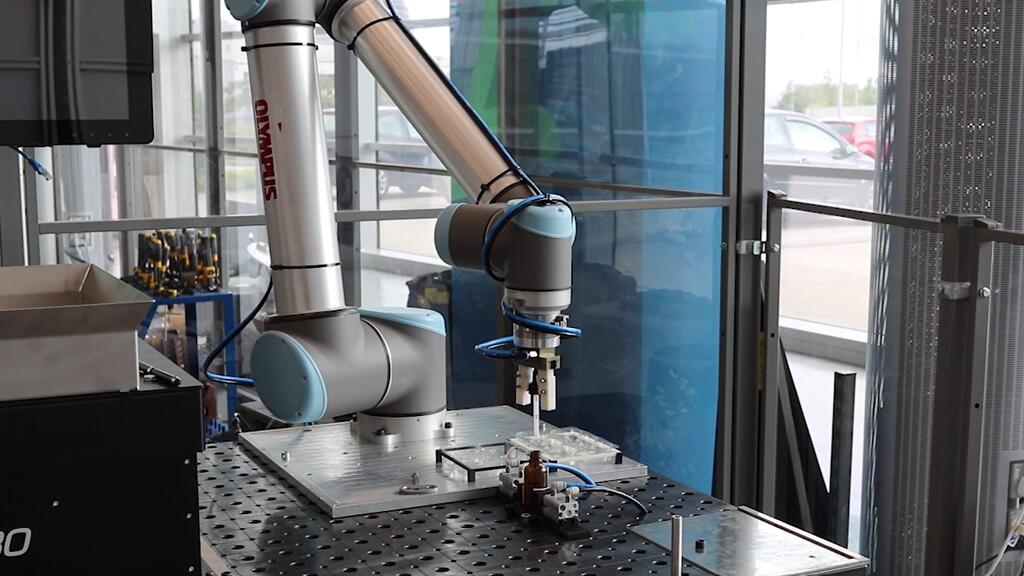 Jamie Shoesmith, IT and Systems Director for Health Innovations, said: "From the initial discussions with Matt he was upfront about the return on investment we would get from this project and the timescales were followed down to a 'T'.
"Matt and I spoke regularly about the progress of the project and he even did some thinking outside of the box at times to try and optimise the success of the project.
"The execution was very detailed and a lot of considerations were made. Whilst it wasn't the expected result, it is these types of prototyping measures which we needed to justify the next step before we committed to an unsuitable investment.
"This was by far the best bit for me. The findings, analysis and exploration of next steps was presented in a clear, concise and professional manner. The result being that we are looking to explore the next piece of work with the AMRC.
"Without the AMRC's work on this project we would have found it very difficult to test a theory and would have thus struggled to justify an investment into some process automation."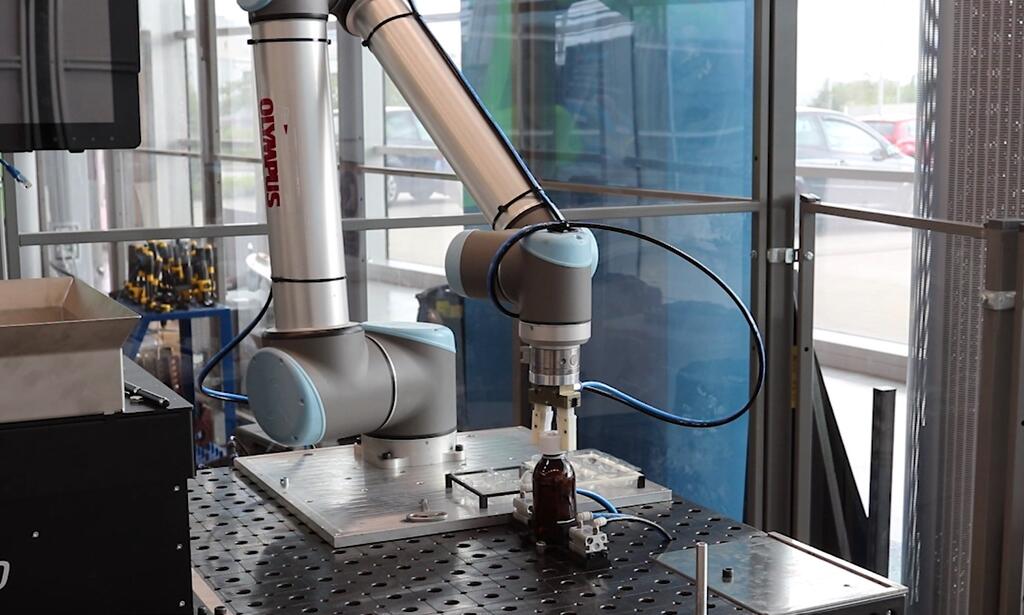 For Health Innovations, the IMG team was asked to develop and de-risk a process that automatically packages vitamin bottles into plastic trays. For Vitrition, IMG developed a process that allowed bottle caps to be automatically assembled on to liquid bottles, which is currently processed by an operator.
These processes were validated using a bespoke cell located at the AMRC's Factory 2050. This cell contained a UR10 (Universal robot variant) and bespoke fixturing to help determine whether this type of robot arm was most appropriate for the task in hand.
The objective of the project was to ensure that Vitrition/Health Innovations were able to make sound investment decisions by identifying the most appropriate equipment. This was achieved through the validation performed at IMG, utilising its wide range of robotics.
Health Innovations package a significant range of bottles in various shapes and sizes, which are all processed manually by an operator.
"It is a process they are looking at automating and were interested in using an industrial robotic arm to do this, preferably the UR10 due to cost, flexibility and usability," explained Matt. "We agreed to do a demonstrator to show how the UR10 robot could be used, whilst validating an appropriate end effector and determining whether the robot could perform to the required rate."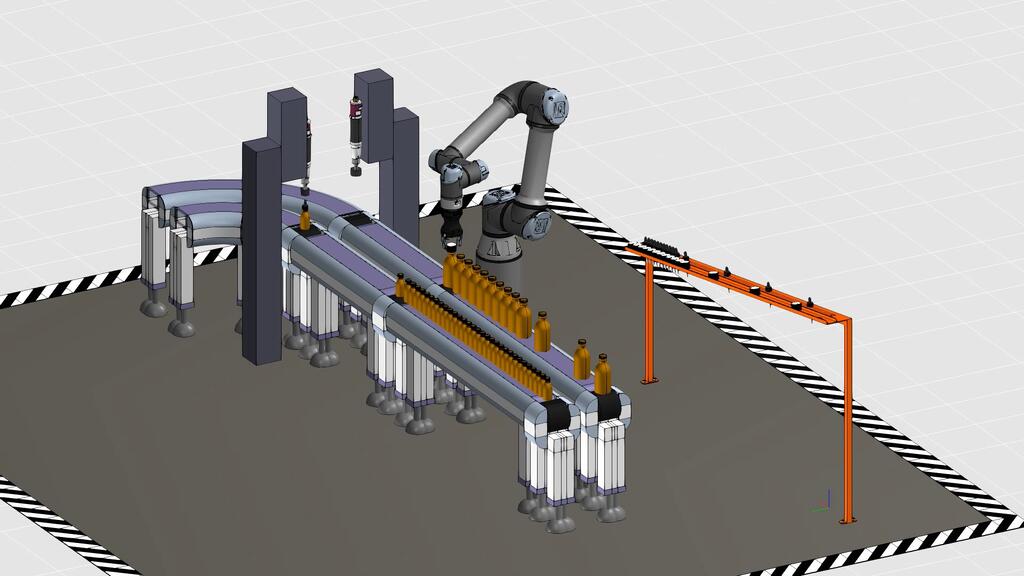 The second piece of work focussed on Vitrition's cap-screwing process. Matt said: "At present, Vitrition relies heavily on operators to apply the bottle caps, using a small handheld pneumatic device. It is Vitrition's intention to fully automate this process for an entire range of bottle cap products.
"To help Vitrition along that journey the AMRC developed a process that allowed the automatic cap application of two bottle variants, one of which contained a syringe attachment. Illustrating these processes gave the customer the confidence in pursuing a specific avenue for all other variants.
"After investigation and demonstration completion it was determined that the UR10 wasn't the correct robot for the job due to speed restrictions and joint configurations.
"However, the AMRC researched additional options for Vitrition and discovered a robot alternative that would be more appropriate, which was well received."