Malaysia has 'eyes opened' by AMRC
25 January 2019

Joint degree programmes between Sheffield and Malaysia will be explored following a high-level ministerial visit to the University of Sheffield's Advanced Manufacturing Research Centre (AMRC) by the leading South East Asian country's Minister of Education.

Dr Maszlee Malik was making his first working visit to the UK and the AMRC was at the top of his agenda. Following a deep dive into the work of the world-leading facility and discussions with its research engineers, the minister said he had found the visit 'eye-opening' and was looking forward to developing future collaborations with the university and the research centre.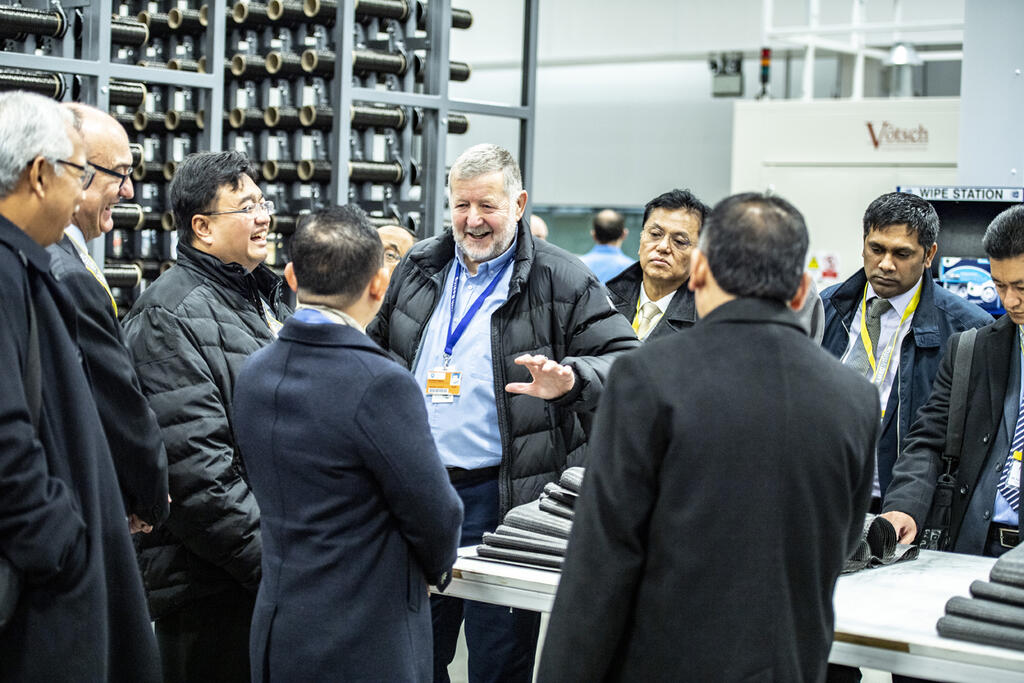 Dr Malik's visit was specifically designed to strengthen the relationship between Malaysia and the UK in the fields of engineering and advanced manufacturing.
The minister – accompanied by a delegation that included the Vice Chancellor of the University Technology Malaysia and a board member of Education Malaysia Global Services – was introduced to researchers at the centre by Professor Keith Ridgway, founder and Executive Dean of the AMRC.
The delegation witnessed transformative projects at the Factory of the Future, Nuclear AMRC and Factory 2050 where translational research into advanced machining, manufacturing, materials and lightweighting processes is being carried out for the biggest names in aerospace, energy, automotive and defence. They also visited the AMRC Training Centre, which is helping more than 300 small and medium sized manufacturing companies in the region develop the engineering talent of tomorrow.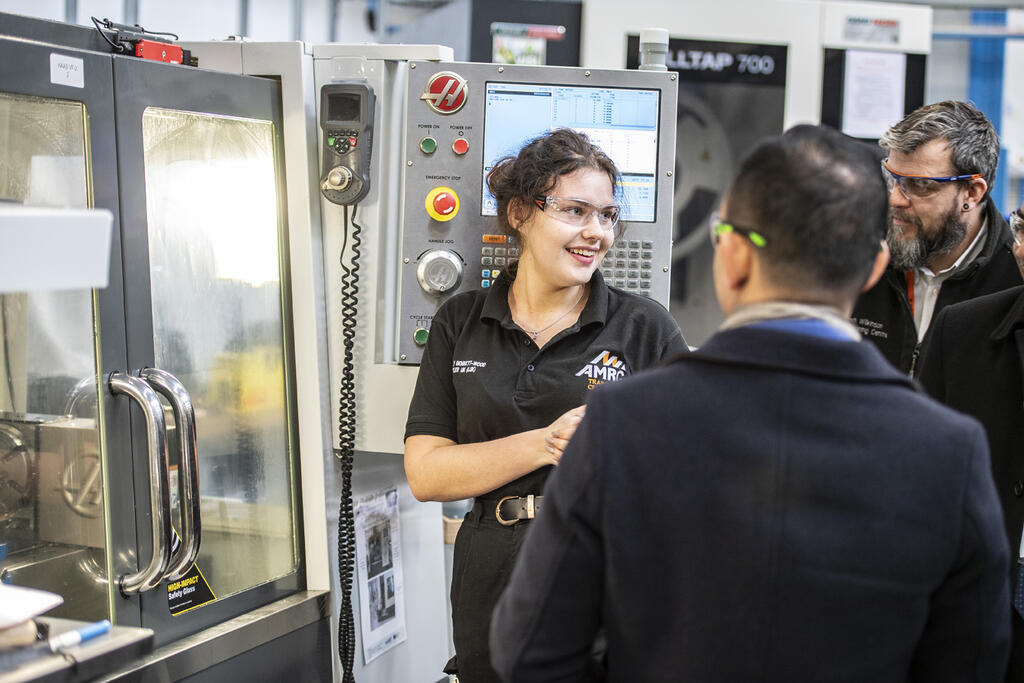 Dr Malik said: "Education is key for us and I think a model like the University of Sheffield AMRC could sit very well in the Malaysian economy.
"We also want to look at the possibility of collaborating with the University of Sheffield on joint degree programmes where our students study both in Malaysia and here. We really want to build on our relationship with the university, that is something we want to progress.
"When I met with UK ministers at Westminster we were talking about this kind of collaboration between UK universities and Malaysian universities. It has been done previously but we want to do it on a much bigger scale and with support from the UK government and Malaysian government we can make it happen."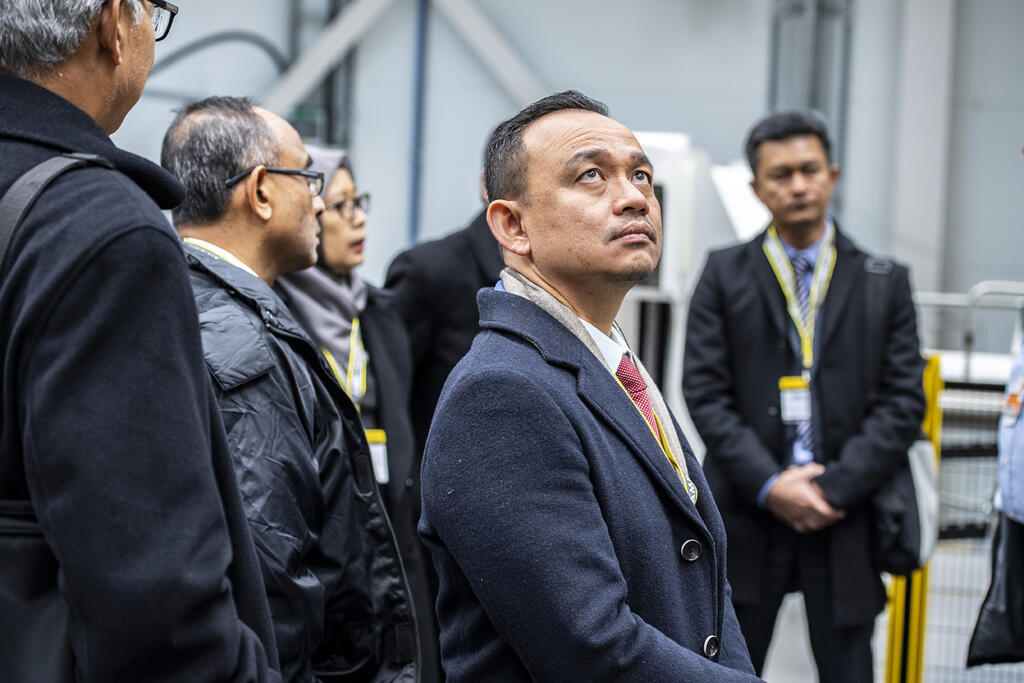 Prof Ridgway said the high level visit from one of the major South East Asian economies is testimony to the global reputation of the AMRC. "We're attracting accelerating interest from Malaysia, South Korea, India, the US and China who are all wanting to learn from the AMRC. They want to understand how, in little more than a decade, we have transformed an industrial wasteland into the go-to-place for inward investors like Boeing, Rolls-Royce and McLaren.
"We tell them that it is through a combination of research-led innovation with industry partners who have skin in the game; the development of an advanced skills base through partnerships with local SMEs; a training facility that provides pathways from apprenticeships to higher level engineering degrees; support from government for re-balancing the economy; and, most of all, a civic and engaged university that is agile, responsive and dares to think differently.
"A good relationship with Malaysia is something the Sheffield City region will pick up on and could, in future, be a conduit to inward investment just like we have seen with Boeing opening their first European manufacturing facility here and McLaren establishing its Composites Technology Centre in Sheffield.
"Most heartening of all, it was great to see the interest the Minister and his team showed in the training of apprentices and the vital role their skills and talent are playing in growing an economy where inward investors want technology and skills."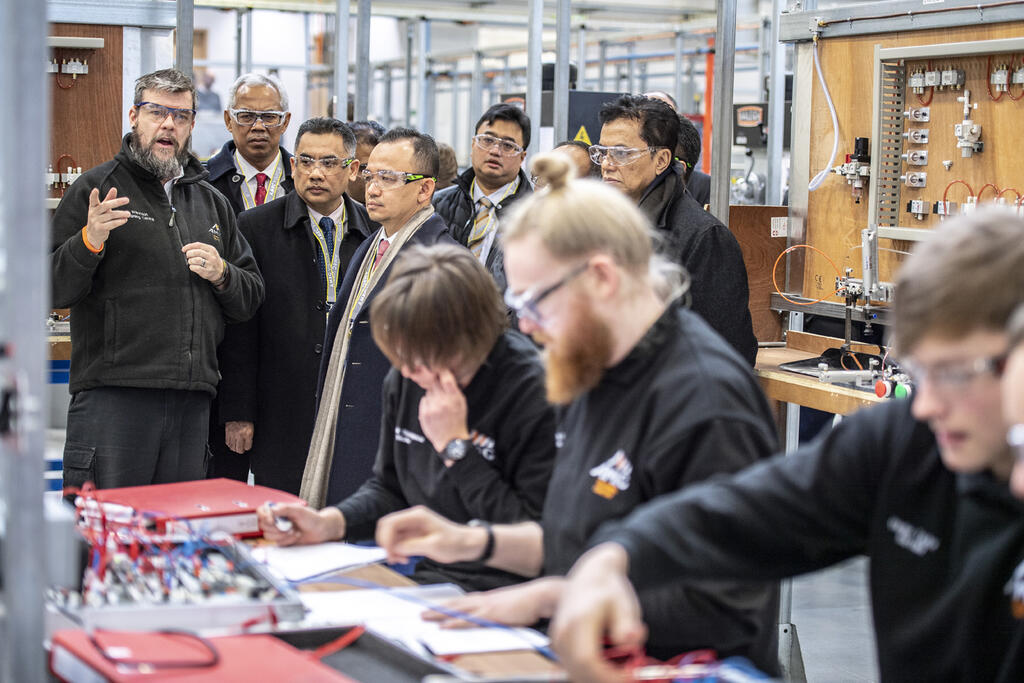 Akhramsyah Sanusi, a board member of Education Malaysia Global Services, the body which manages international student services, said Malaysia is looking to gear its economy up to Industry 4.0 and develop a robust manufacturing ecosystem.
"We are here to learn how to build that ecosystem," said Mr Sanusi. "Education plays a very big part of it which is why we have taken the opportunity to bring the Minister of Education for Malaysia here together with myself, the Vice Chancellor for the University of Technology Malaysia (UTM), the Dean of Engineering at the International Islamic University Malaysia and other agencies.
"What we are looking for is not simply the opportunity to learn but the opportunity to collaborate and we are very welcoming of British institutions like the AMRC and the University of Sheffield in coming to Malaysia and forming partnerships with us there and of course this relationship would be quid pro quo back here."
The University of Sheffield currently has more than 430 students from Malaysia and 4,500 graduates in the country, many of whom studied architecture, engineering, medicine and law, as well as subjects in the arts and humanities and social sciences.
Prof Mike Hounslow, Vice President and Head of the Faculty of Engineering at the University of Sheffield, said: "I very much welcome working with the Minister and his party so we can extend our very long relationship and friendship with Malaysia and Malaysian universities.
"We look forward to building further on our collaboration in advanced manufacturing and high level engineering education and training."