Pryor joins AMRC to showcase part traceability and data capture in smart factories
08 February 2019

World leading marking, identification and traceability specialist Pryor Marking Technology has become a member of the University of Sheffield Advanced Manufacturing Research Centre (AMRC).

As part of being a Tier 2 Member, Pryor has placed an advanced integrator laser marking system in the AMRC's Factory 2050, our flagship state-of-the-art factory dedicated to research into reconfigurable digitally assisted assembly, components manufacturing and machining technologies.

The integrator laser is the first ever laser marking equipment in Factory 2050. It will be integrated into a fully automated robotic cell for marking parts and components to demonstrate part traceability and data capture in production assemblies.

The demonstration will involve two robots that will load the parts of a pen into the laser cabinet for marking and then assembling the parts into a working pen. Visitors will also be able to sign their name on a tablet linked to the system and the laser will engrave their signature on the pen.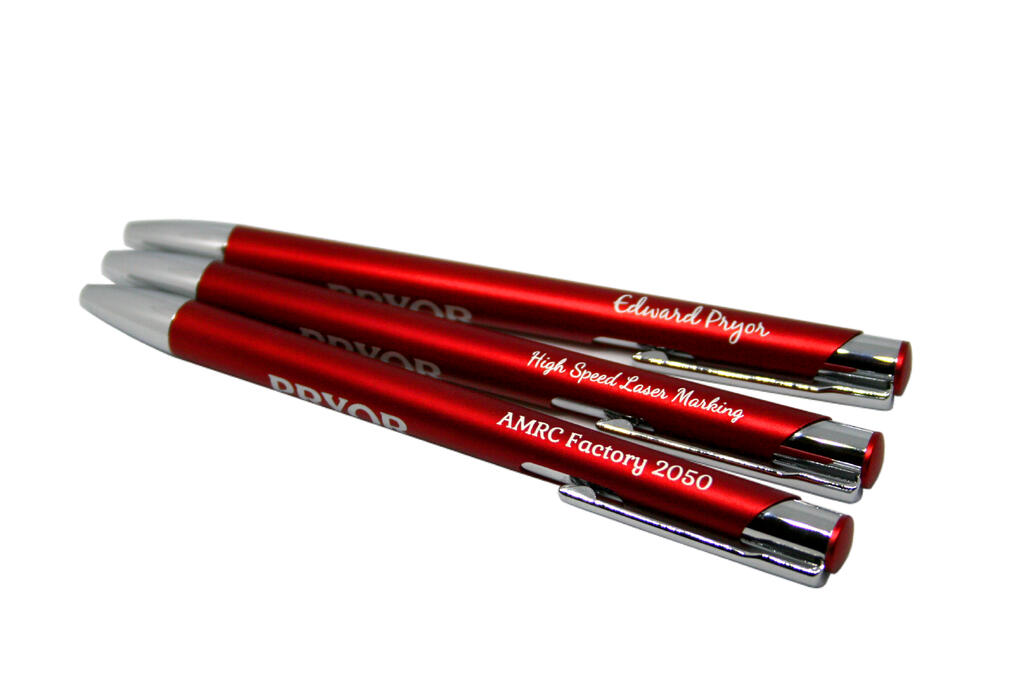 David Ray, Technical Director at Pryor says, "This is an exciting collaboration sharing best practice in traceability. Product identity and data capture is becoming essential in modern manufacturing for multiple reasons including efficiency, quality assurance, anti-counterfeiting, recall actions and to meet increasing regulatory requirements. We're delighted to be members of the AMRC and look forward to showcasing our solutions and contributing to research projects that will help develop the next generation of traceability systems for the smartest factories in the world."
The two organisations already partner on Pryor's apprenticeship programme, through the AMRC Training Centre, and Professor Keith Ridgway, AMRC founder and Executive Dean, said they are a welcome addition to the AMRC's 100-plus member companies.
"Pryor is a world-leader in product marking and traceability and we're very much looking forward to working with them on collaborative research projects to advance traceability systems for manufacturers," he added.
Pryor is leading the way with proven fibre laser marking technologies to address the growing need to mark components moving at high velocity through its range of 'on-the-fly' standalone and integrated laser systems. The software links manufacturing data to uniquely identified components. Traceability is provided throughout the component manufacture and the product lifecycle, not just for materials but for all manufacturing variables that need to be monitored.