Second annual AMRC Charity Golf Day raises over £6000 for Sheffield's Weston Park Cancer Charity
10 November 2016

A varied group of manufacturing, engineering and associated companies joined forces with the University of Sheffield Advanced Manufacturing Research Centre with Boeing to raise over £6000 for Weston Park Cancer Charity.

The money was raised at the second annual AMRC Charity Golf Day event, which started with dinner sponsored by the Manufacturing Technology Association (MTA) at the Mercure St. Paul's Hotel Sheffield. This was followed with a charity auction and raffle to raise funds for Weston Park Cancer Charity.

Weston Park fund pioneering cancer research and help to improve cancer treatments and care for patients from Sheffield and the winder South Yorkshire, North Nottinghamshire and North Derbyshire regions.

The next day 14 teams of four golfers from each company took part in a Charity Golf Day at Abbeydale Golf Club in Sheffield. The teams played a four-ball, shotgun start round of gold with a range of competitions and prizes thrown in around the course to keep things exciting and raise even more money for the good cause.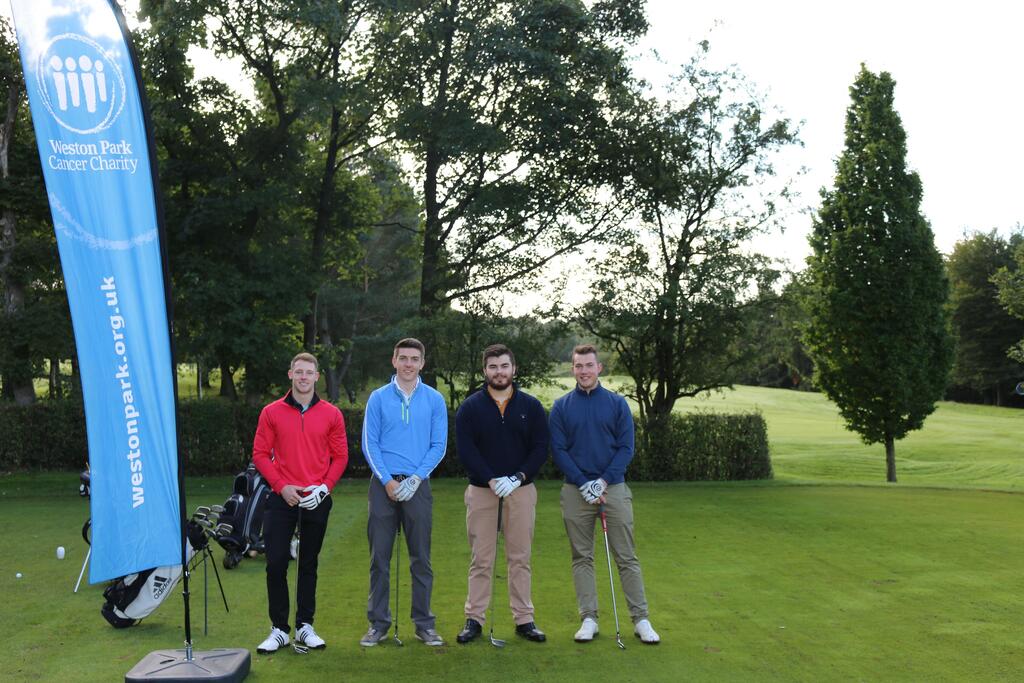 .
Some of the raffle and auction prizes consisted of a Red Bull Racing Factory Tour donated by DMG Mori, a VIP Vulcan Tour, donated by the Vulcan to the Sky Trust and a signed Daniel Riccardo picture donated by Red Bull Racing.
A team combining James Berry from Irwin Mitchell Solicitors, John-Paul Rooney from Withers & Rogers Patent Attorneys, Terry Moore from Select Alloys & Materials and Glen McKay from Evenort won first place in the Charity Golf Day competition and shared the incredible AMRC Annual Golf Event trophy.
The trophy was designed by the Advanced Manufacturing Research Centre (AMRC) with Boeing and was sintered in titanium by The University of Sheffield Mercury Centre, specialists in near net shape powder-based advanced manufacturing.
The team had the honour of lifting the trophy and taking home some more great prizes including sets of golf team shirts donated by Kyal Machine Tools.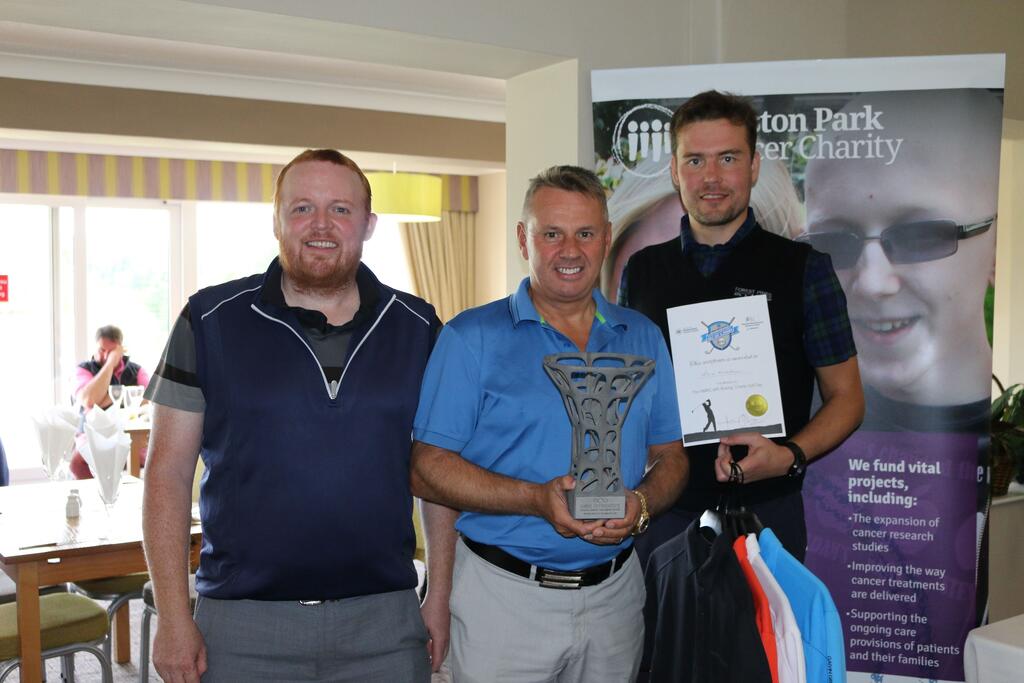 John-Paul from Withers & Rogers said: "We didn't expect to win, as evidenced by James dashing off for a train to London to go cycling and missing the presentation and photo. Thanks to all at the AMRC, the Weston Park Cancer Charity and Abbeydale Golf Club for an excellent day. We'll be back to defend the trophy next year."
Weston Park Cancer Charity's Business Development Manager, Darren Hayes said: "We are very grateful to those who took part and made the AMRC charity golf day such a resounding success.
"The cancer charity relies on the support of local businesses to continue its vital work across the region and the money raised will make a huge difference to the one in two of us affected by cancer.
"From those who played on the day to those who donated raffle prizes, we are overwhelmed by the amount raised from the event and we hope to continue working with the AMRC into the future."
Related News
Oliver goes for more
Oliver Marsh – a bass player in a rock band and process engineer with a gift fo …