Digital Meet Manufacturing is critical to economic success
16 October 2019

Industrialists across the Sheffield City Region are holding back on investment in productivity-improving technologies such as robotics and automation because of poor access to funding, skills and hands-on 'demonstrators', according to a new report published by researchers at the University of Sheffield in collaboration with the Advanced Manufacturing Research Centre (AMRC).

In the first comprehensive review of smart industrial technology uptake in the region, the Regional Technology Foresight report provides an in-depth investigation into a broad suite of what are often termed Industry 4.0 technologies. These range from artificial intelligence, machine learning and data analytics through to augmented reality, metrology and additive manufacture.

One of the report's authors, Dr Jorge Martins, Principal Investigator at the Regional Technology Foresight project, said: "We wanted to assess where companies in the region feel they stand in terms of technological capabilities but we also want a vision to emerge of what might be important to firms in the Sheffield City Region in the near future."

"Our goal is to help policy makers and industry prioritise the technology areas that will have the biggest and most beneficial impact on performance. Once we know that, we can determine what external support is needed as part of a joined-up approach to regional economic strategy."

His colleague on the Economic and Social Science Research Council (ESRC) funded project, Dr Ivan Rajic, added: "Presently, there are problems prioritising which technology is important for companies, so we are trying to determine where efforts should be focused. Demand is there, we just need to direct businesses to the support that is already available."

The report, the second to be published by the Regional Technology Foresight team, found that many of the region's small and medium-sized enterprises (SMEs) want to innovate, but, due to lack of funds and skills, adopting new technology is not a business priority. Instead, firms prefer to invest their limited resources on more immediate activities. Changing this climate is critical to improving productivity in the region and to moving higher up the value chain in manufacturing.

"One of the things we found most interesting," said Dr Rajic, "was that we identified concepts that are not currently in the public debate, but which can offer novel solutions to existing difficulties.

"The AMRC's Digital Meet Manufacturing campaign, for example, is exactly what we mean in the report about needing expertise in the region to be a point of contact and help pool resources."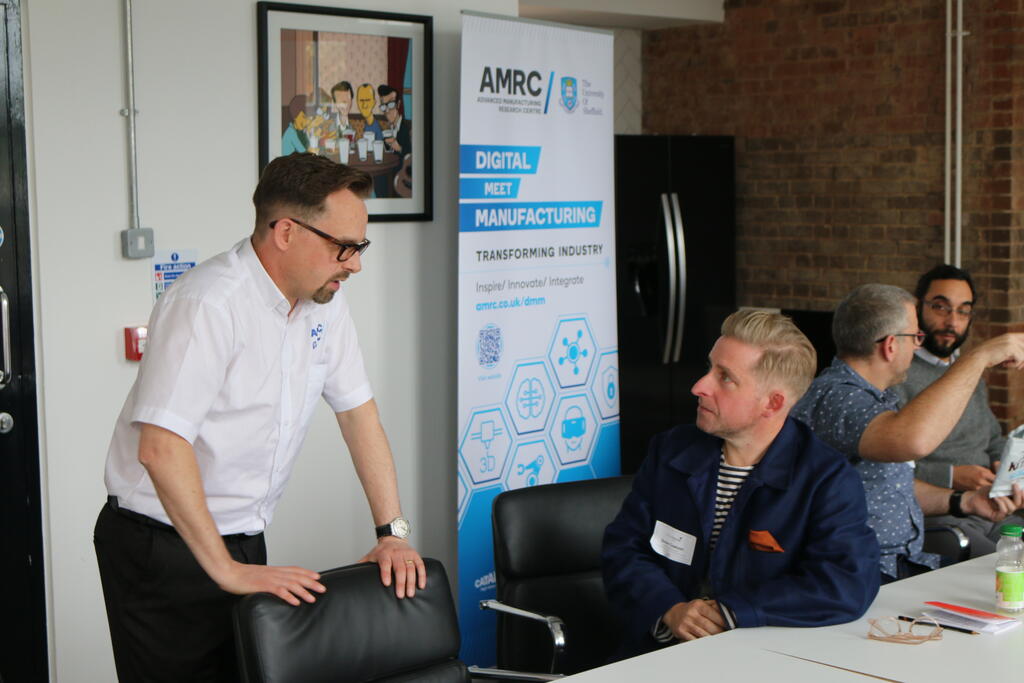 Digital Meet Manufacturing (DMM) is the AMRC's campaign to connect digital companies and manufacturers in a way that benefits both sectors. The AMRC's Deputy Head of Digital, Jonathan Bray, who is spearheading the DMM programme, welcomed the report: "It shows a varied and challenging picture across a region, from world leaders eagerly embracing tech to those who see little immediate benefit, and considerable potential risk, to technological innovation.
"The AMRC's Digital Meet Manufacturing programme, which is mentioned in the report, works across this entire spectrum from pioneering innovators to stubborn sceptics. We are raising awareness in the manufacturing community across the region about the many ways in which digital industrialisation can improve productivity, quality, safety and the bottom line.
"In addition to this, we are engaging the region's fast growing digital/tech community, opening their eyes to an untapped market right on their doorstep. As the report shows, the global vendors of industrial digitalisation often overlook smaller and medium sized firms in pursuit of larger contracts. This leaves the door open to agile and innovative tech firms – such as Razor and Elements Technology here in the Sheffield City Region – to adapt their digital talents to win new work.
"Our ultimate aim is to help the Sheffield City Region become a global centre of excellence for digital manufacturing – putting Sheffield and ManTech on the same world stage as London and FinTech. There is so much potential in this area, both in our digital and our manufacturing communities, that it seems crazy not to bring them together."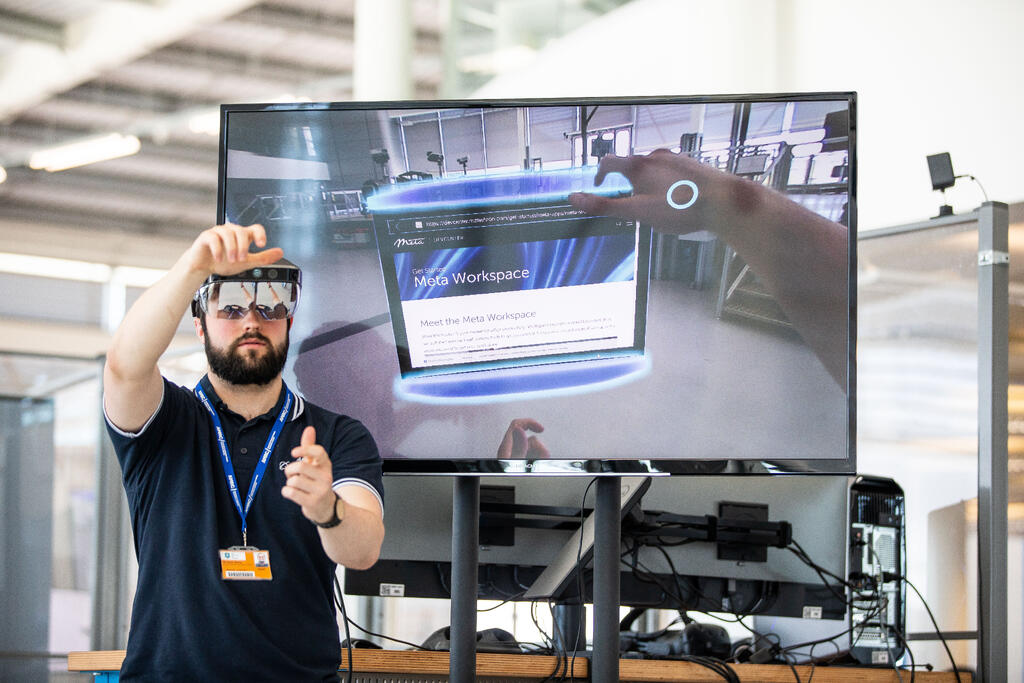 The authors found 'substantial' interest in automation, including robotic solutions, and businesses recognised the clear potential benefits in implementing autonomous systems. However, the cost of introducing automation and a perceived lack of a skills programme to operate systems were both identified as barriers to adoption. The report highlighted research being done at the AMRC which will make automation more applicable and more easily configurable.
Robotics and autonomous systems should be a priority technology area, said the report, because there is considerable interest among firms, there is active research on overcoming the problems companies face and simpler solutions are already feasible for SMEs.
In machining, acknowledged in the report as a 'mature technology', it was recognised that there is 'ample expertise' at the AMRC and Nuclear AMRC, both part of the High Value Manufacturing Catapult (HVMC), to optimise processes at smaller companies.
Additionally, the AMRC was identified as a supporting player in areas where cost was identified in the report as a prohibitive factor in adopting new technologies, such as in finishing, materials and product design. The Regional Technology Foresight report advocates a pooling of resources from companies which could be supported by the AMRC to achieve common objectives.
The report also asked businesses about advanced technology areas such as additive manufacturing, finishing, augmented reality and virtual reality. In areas which were considered by firms low on their immediate agendas, according to the report, the AMRC could demonstrate clear use cases, benefits and support implementation.