'Huge moment' for Wales
15 March 2019

The Welsh Government's new £20m research and innovation facility is a 'huge moment' for North East Wales as the 'ripple effect' and 'shock wave' of the AMRC-operated centre spreads across the region, according to a precision engineering firm leader in the aerospace, medical, defence and automotive sectors.

Dave Cooper, Managing Director of Tarvin Precision in Flintshire, said: "If there can be a mirror effect for AMRC in Wales to what has happened in Sheffield, and the growth to the area and industry, I think this is a huge moment for North East Wales as well as other areas. I see a ripple effect, almost a shock wave emanating from AMRC in Wales. In time I expect to see current industry expanding but also new players and technologies emerging in this area."

Dave was one of about 50 high-value manufacturing industrialists – from global brands to smaller and medium sized engineering firms – gathered at Coleg Cambria to hear how the AMRC in Wales can help drive big improvements in productivity through the adoption of Industry 4.0 technologies such as augmented reality, robotics, automation and Artificial Intelligence.

"For our first industry engagement day it was a fantastic turn-out, which is a tribute to the super facilities and people at Coleg Cambria and to the hard work of Aerospace Wales and their extensive network of dynamic engineering companies and talent," said Andy Silcox, Research Director at the AMRC in Wales.

"There is a real interest in how the AMRC in Wales can help drive innovation not just in OEMs but also smaller companies in the region's supply chains," he added. "We do this by de-risking the development and adoption of smart technologies – what we sometimes call Industry 4.0 or Made Smarter technologies ­– through using rigorous, independent research to develop the most effective solutions."

Cooper said he found the event extremely useful, giving the company chance to meet the directors and understand their vision. "As a company we are moving into the Additive Layer Manufacturing 'ALM' supply chain which complements perfectly our current sub-contract manufacturing capability. The technology challenges we face are in the quality and verification of ALM parts for the Aerospace sector.

"With the step into ALM, research and development through collaboration with our customers and the AMRC will be very important to helping us understand new innovations and de-risking new technology integration."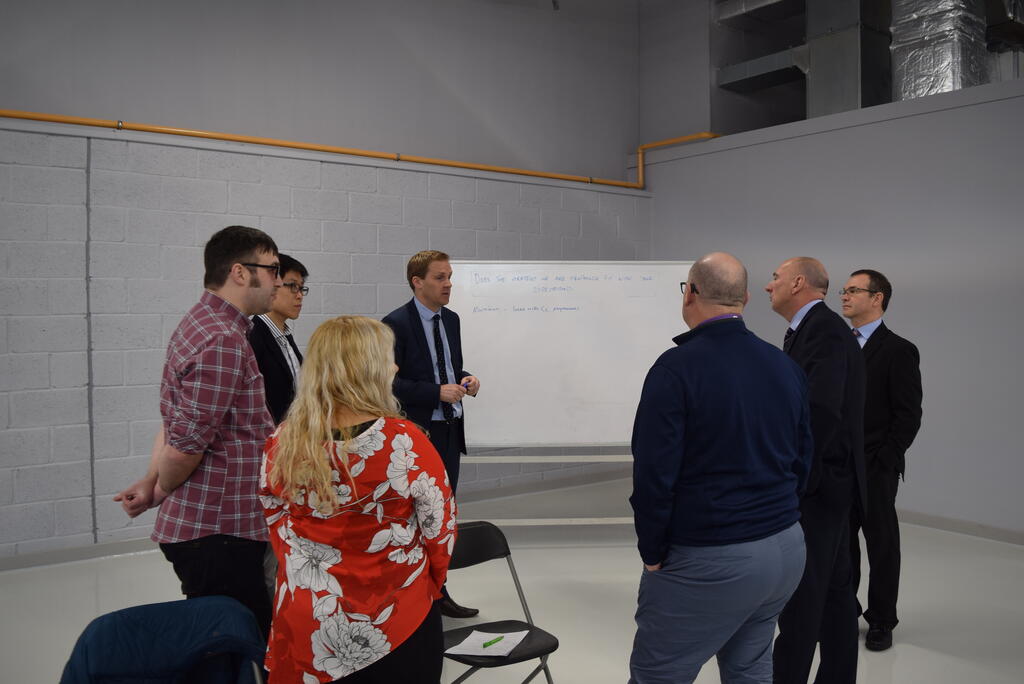 Moving forward, he said, continued collaboration between, AMRC in Wales, industry, academic institutions and Welsh Government would be vital. "Using the new AMRC operated facility as the hub to bring these institutions together as partners, and to facilitate networking, would be very valuable for industry in the region."
Rachael Blackburn, Operations Director of Aerospace Wales Forum, who organised the event, said that Wales is a centre of excellence for aerospace manufacturing and MRO related activities. "We have over 160 companies employing in excess of 23,000 people. State-of-the-art facilities now manufacture, supply, maintain, repair and overhaul, civil and military aircraft from around the world. The aerospace sector in Wales is a dynamic growth industry that operates on best practice techniques and the addition of AMRC in Wales can only consolidate our reputation."
But she also stressed that the new facility, and AMRC in Wales, will work across all sectors, including nuclear, automotive and food to ensure it is a collaborative centre where all advanced manufacturing companies can share best practice.
Dave Evans of Magellan Aerospace, a global integrated aerospace company that employs over 540 people in the region, agreed the event had been a huge success: "It was a superb event and ideal for us. Magellan provides complex assemblies and systems to aircraft and engine manufacturers, and defence and space agencies and what we heard from the AMRC opened our eyes to the potential of robotics and automation for our business.
"We design, engineer and manufacture aeroengine and aerostructure assemblies and components for aerospace markets, along with advanced products for military and space markets, industrial power generation, and specialty products, so this event was perfect for us. While we don't invest in R&D, we can see the possibilities of robotics and automation and how working with the AMRC might help us understand and de-risk that journey," he added.
Many of those who attended the event said they would like to visit the AMRC in South Yorkshire to see for themselves what we can offer, even before the new facility is ready for take-off in Wales. "Airbus are a big client for us here in the UK," Dave Evans added. "Having the opportunity to get closer to them through the AMRC and the new facility can only help us to understand the technologies and materials that will shape the wing of the future projects. It's great news."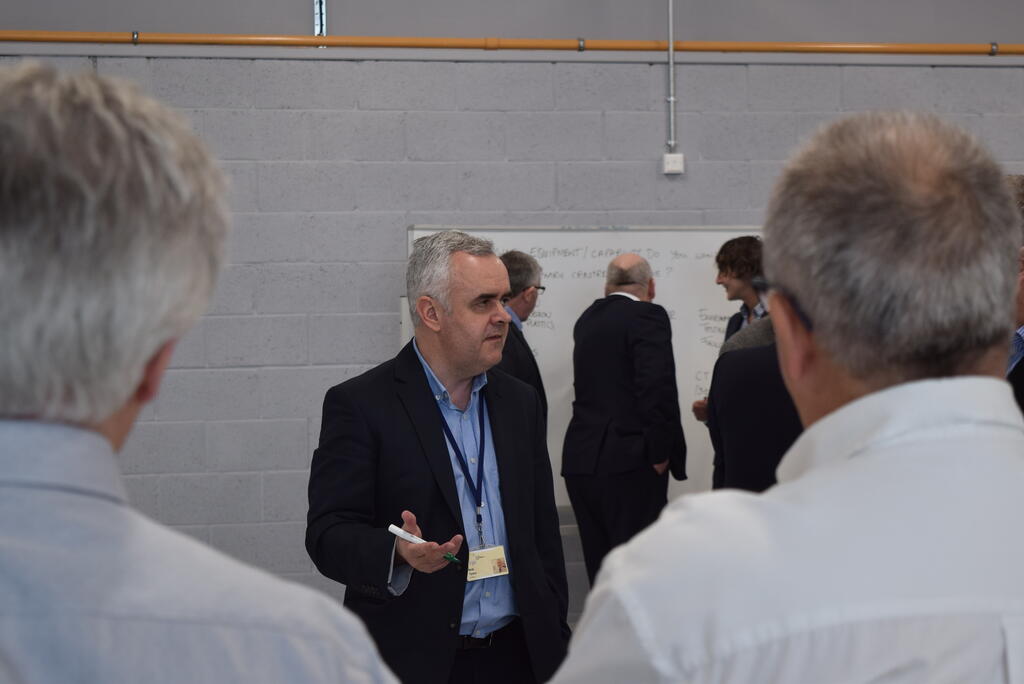 AMRC in Wales' Commercial Director, Nick Tyson, said: "We find that it really helps companies to understand the benefit of industrial digitalisation if they can experience these technologies first-hand, as real-world demonstrators. That's what we do at the AMRC and, by collaborating with partners in research projects, we develop smarter solutions to their engineering and manufacturing challenges.
"As part of the High Value Manufacturing Catapult, the AMRC will also connect industry in North Wales with the wider Catapult network of innovation assets, thanks to the support of the Welsh Government and Deeside Enterprise Zone.
"This event was a great first step for us, but what we have to offer aerospace is available across manufacturing sectors, from automotive and medical through to food and drink and construction.
"Our mission is to show that industrial digitalisation is not just for the big players; it's a great way for supply chains to up their game, improve performance and quality, deal with the succession and knowledge transfer challenges of an ageing workforce, and become much more agile and responsive to rapidly changing market conditions."