Project ELLI driving the Fourth Industrial Revolution
13 March 2020

Engineers at the University of Sheffield Advanced Manufacturing Research Centre (AMRC) will demonstrate how they are leading the Fourth Industrial Revolution when they display their latest pioneering project at Factory 2050.

Project ELLI (Electrification and Lightweighting in Industry 4.0) is centred on a development Caterham sports car which exhibits the AMRC's world-class capabilities in mid-TRL research across multiple sectors and capabilities.

It is due to be the centrepiece of the AMRC's stand at the MACH exhibition, which has been rescheduled by the Manufacturing Technologies Association (MTA) from April 2020 to January 2021 due to the spread of the coronavirus.

Project Engineer in the AMRC's Integrated Manufacturing Group (IMG), James Lindsay, who is leading the AMRC's involvement at MACH, said: "It's a shame that the 2020 show has been postponed however, the MACH exhibition is much more than just a trade show to us. With this in mind, the AMRC would like to demonstrate ELLI at Factory 2050 in the coming months, offering the chance for anyone interested to catch a glimpse of the demonstration.

"We have been developing ELLI over the past 12 months and would like to take the opportunity to create a springboard looking forward to January 2021 and hopefully future MACH exhibitions."
ELLI encompasses the skills of five different AMRC capabilities: lightweighting, battery cell manufacture, automation, additive manufacturing and advanced machining - each having developed a manufacturing demonstrator for an automotive assembly operation. Each complex assembly is being utilised by the AMRC as a final product, therefore providing the supply chain with an advanced component.
The MTA, which owns and runs MACH on behalf of the industry, said MACH will now take place on 25-28 January 2021 in order to minimise the risk of coronavirus to visitors and exhibitors. The event will still be held at the National Exhibition Centre (NEC) in Birmingham.
James Selka, MTA CEO, said: "We believe that this decision, which has not been taken lightly, is in the best interests of the industry and those who work in it. Our first priority is, of course, the health and safety of the 30,000+ people who will visit and work at MACH.
"We believe that by moving MACH to January 2021 we are going to be able to offer a better experience for our visitors, and better value for our exhibitors, than by holding it in April under the conditions likely to be in place at that time.
"We are grateful to the NEC for working with us to identify an option which we believe will work for the vast majority of our exhibitors and will give our visitors a great chance to see the best of advanced manufacturing technology under one roof."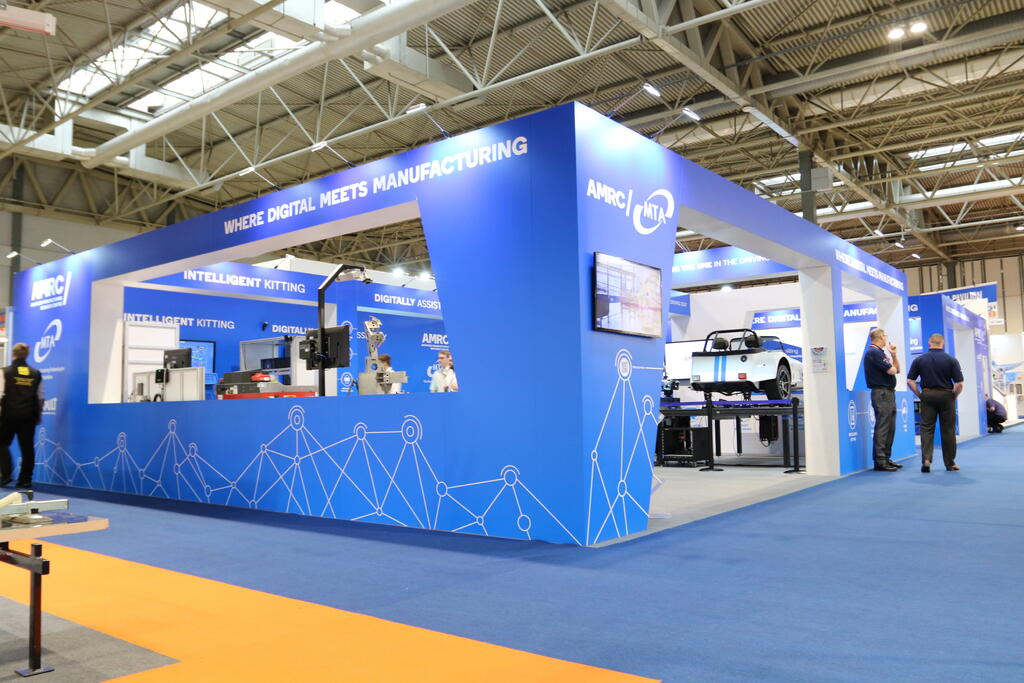 The AMRC is part of the High Value Manufacturing (HVM) Catapult which also has a stand at MACH 2021. The exhibition will include the 'Catapult Trail', consisting of four stands across the NEC demonstrating how the HVM Catapult can help companies harness key Industry 4.0 technologies.
More details on the ELLI demonstration at Factory 2050 will be revealed at a later date.
For more information on the postponement of the MACH 2020 exhibition, click here.