School event inspires the next generation of engineers
20 March 2017

School pupils from across the Sheffield City Region enjoyed some hands on STEM activities designed to inspire tomorrow's engineers.

As part of British Science Week (10-19 March 2017) about 120 youngsters from nine secondary schools took part in an Engineering Extravaganza at the University of Sheffield Advanced Manufacturing Research Centre's Knowledge Transfer Centre.

Four professional engineering institutions set a variety of interactive challenges designed to give the youngsters hands on experience of different fields of engineering by using problem solving skills.

Activities included pupils engineering their own small scale vacuum tube train as part of The Institution of Engineering and Technology (IET) challenge - which looked at the technology behind trains which are capable of travelling at 4,000 miles an hour and are a lower cost alternative to air travel.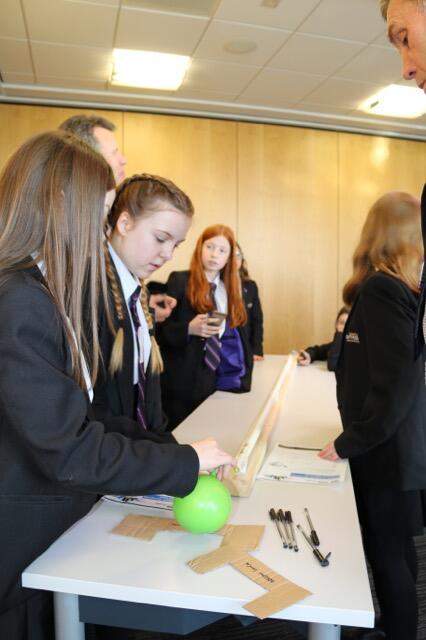 The Institution of Mechanical Engineers (IMechE) helped teams of youngsters to build and race balloon powered models of the Bloodhound car, which is hoping to raise the World Land Speed Record to more than 1,000 miles an hour.
Students used lego to design and build a high rise structure to withstand the forces of nature and provide the best value for developers in The Institution of Civil Engineers' (ICE) skyscraper challenge.
The Institute of Materials, Minerals and Mining (IOM3) activity explored how materials play a central role in our lives and have helped to change and improve the technology we rely on.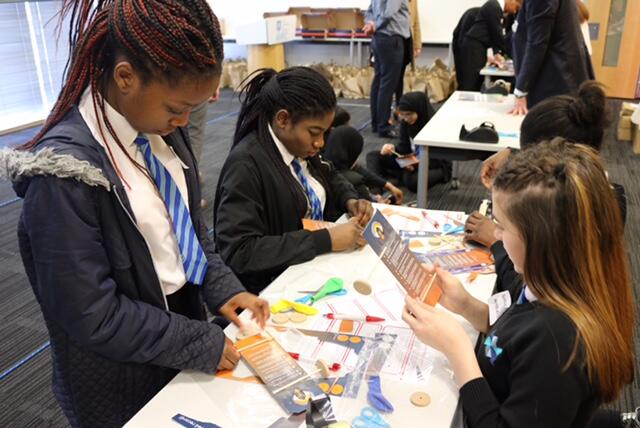 Pupils also listened to a talk and demonstration by TWI at its next-door facility on additive manufacturing and friction stir welding.
Ian Crowston said: "The event was designed to inspire young teenagers by demonstrating to them the varied careers that are available in engineering and the leading role engineers play in solving the world's problems.
"We are delighted with how the day went, the young people were thoroughly engaged in all the activities and seemed to really enjoy the day.
"We hope the event will encourage more pupils to consider a future in engineering."
Related News
TRAM UK 2015
10-11 November 2015 Magna, RotherhamTRAM (Trends in Advanced Machining, Manufactu …