Udderly innovative support for cow feeding business
07 July 2021

Digital manufacturing experts at AMRC North West helped an animal feed supply company explore an 'on the go' mobile dashboard for its core technology solution that allows farmers to track and assess cattle eating habits.

RC Webster, which currently operates across 70 farms throughout the UK, approached the University of Sheffield Advanced Manufacturing Research Centre (AMRC) North West team for support updating the ageing operating system for its automated feeding technology and developing the portability of the product.

The company is interested in creating a mobile dashboard so its customers can monitor and make changes to the feeding system while on the move. Tracking eating frequency and quantity allows farmers to immediately see any change in behaviour the animal may have. A cow that is not attempting to eat may be ill, and the system also ensures the cows are not overeating, which can also lead to health problems.

James Pallister, Digital Manufacturing Engineer at AMRC North West, said: "RC Webster has developed a fantastic method of monitoring the eating habits of cows in agricultural environments. The system allowed farmers to monitor the behaviour of the cows and analyse any unusual patterns that may indicate a cow is ill. As amazing as the system was, it was based on legacy architecture that was becoming more expensive to purchase due to a scarcity of the hardware in question.

"We were able to recreate the system utilising newer, up-to-date technology such as a Single Board Computer (SBC) and wireless radio frequency identification (RFID) antennas for a fraction of the cost of the older system.

"Moving forward, RC Webster approached a second ERDF project in order to begin testing the new system with the intention of moving over to the suggested technology for future iterations of the system."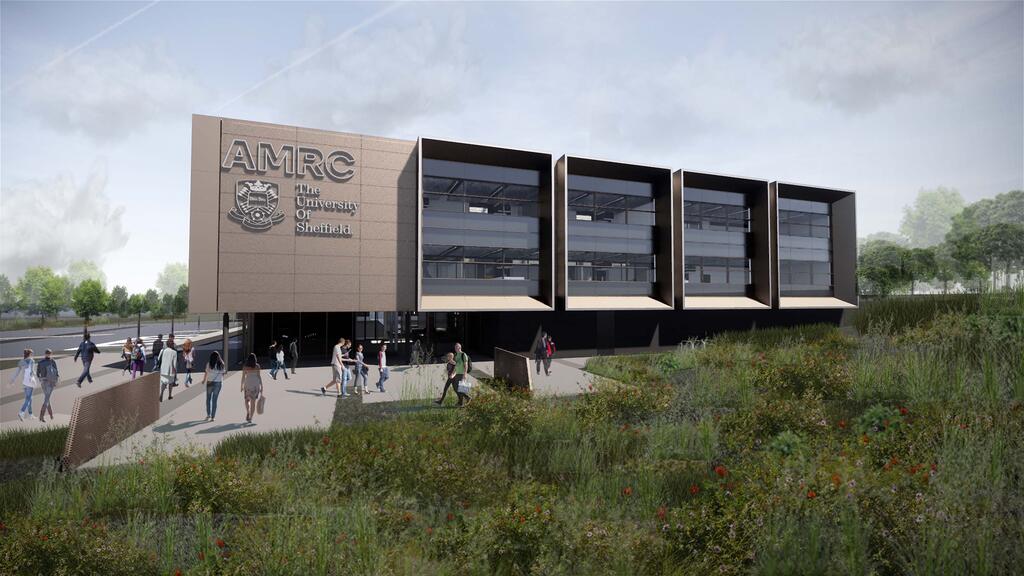 The project, fully funded through the ERDF, explored the introduction of a Single Board Computer (SBC) or other embedded device to allow for an expandable, modular system that could be modified to cater to specific needs. The AMRC engineers also worked with RC Webster to consider further improvements to the product, such as the ability to provide remote assistance and troubleshoot over secure shell (SSH) or remote connections. Upgrading the motors which control the amount of feed given could also allow the farmer to adjust the via the mobile application.
Richard Webster, of RC Webster, said: "In the early 1990s, when we first developed our automated feeding systems, they were at the absolute cutting-edge of what was possible. Now, the job of refreshing and updating the technology we use in our systems is an enormous one. While our work with the AMRC didn't take us all the way there, it has brought us several steps forward and successfully got us off the ground looking at good options.
"This project with the AMRC North West has been a springboard and we're now working to take the project forward."
The goal of the AMRC North West is to help Lancashire's manufacturing community access advanced technologies that will drive improvements in productivity, performance and quality. The high-performing R&D team supports businesses to engage and adopt Industry 4.0 digital technologies, demystifying and de-risking the process through research, collaboration and knowledge.
James added: "Whether you are a large company or an SME manufacturer who wants to improve your productivity, or if you just want to know more about how AMRC North West can help you – we want to hear from you."
The AMRC North West team, which moves into a purpose-built £20m facility on the Samlesbury Aerospace Enterprise Zone later this year, specialises in areas of expertise that include:
Machining
Integrated manufacturing
Digital technologies
Battery and electrification
Design and prototyping
Additive manufacturing
Virtual reality
Robotics and automation.
To find out how AMRC North West can help your business, contact Iain Martin, senior engagement manager, on 01254 947100 or email Iain i.d.martin@amrc.co.uk.

The project was part-funded by the European Regional Development Fund (ERDF) as part of the European Structural and Investment Funds Growth Programme 2014-2020.