Zoe snaps up photography prize
19 February 2020

The University of Sheffield Advanced Manufacturing Research Centre (AMRC) is not only home to talented engineers and researchers but prize-winning photographers too.

Zoe Davis, an improvement co-ordinator at the AMRC, has won the 'My Yorkshire' category of the White Rose Brussels 2020 photography competition with her shot 'Captured Beauty' taken on a winter's day at Yorkshire Sculpture Park.

The 36-year-old wasn't expecting to win having only taken up photography as a hobby little over a year ago, learning the basics from photographer husband Matt Davis.

"I saw the competition on the University of Sheffield homepage and thought 'why not?' and entered. I didn't think I stood a hope of winning," said Zoe, who lives at Manor Park, Sheffield.

"I took the picture because I liked the shapes, the curves of the sculpture, and how it framed the landscape, and this idea of having a natural environment with something unnatural in it and it still looking natural.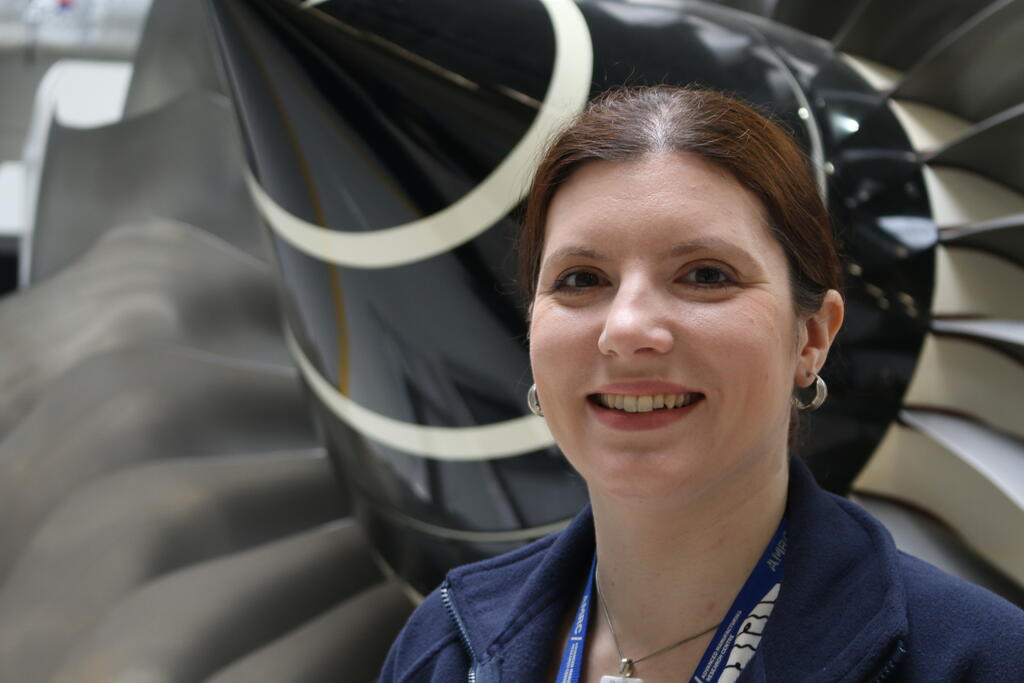 "I was very excited when I won. I only bought myself a little camera a year ago and I've been learning from my husband about how to use it properly rather than just putting it on auto settings and hoping for the best.
"When I told Matt I had won he was very proud and suggested we should go out and do some more shoots together. I think there's still a lot for me to learn, so I'm definitely up to the challenge."
The competition is run by White Rose Brussels – a strategic partnership between three of the UK's leading research universities, Sheffield, York and Leeds – to 'show off Yorkshire to the world'. It is open to students, staff and alumni of the three universities.
There are two categories: My Yorkshire, a photo that captures the stunning scenery or captivating city life of the county; and My University, to show a hidden gem or iconic university building from a fresh perspective.
While Zoe took home the £100 voucher prize for the 'My Yorkshire' category, winner of the 'My University' category was University of York graduate Clémentine Garcenot with her entries 'Heslington Hall' and 'A Quiet and Snowy Place'.
White Rose Brussels announced the winners on Twitter and said the quality of submissions was 'very high' and that a judging panel spent 'quite some time' deliberating before reaching a unanimous decision.