University of Sheffield's AMRC named Boeing Supplier of the Year at global awards ceremony
13 April 2017

The University of Sheffield's Advanced Manufacturing Research Centre (AMRC) received international recognition for its outstanding research and development as it was named a Supplier of the Year by The Boeing Company at an awards ceremony in the USA last night (12 April 2017).

The AMRC, which was co-founded with Boeing 16 years ago, was honoured in the Innovation category of the company's annual Supplier of the Year awards, acknowledging its instrumental role in the introduction of new products that meet Boeing's current and future business needs.

Yesterday, the AMRC was honoured alongside 12 other companies at an awards ceremony in Dallas, Texas, which recognised the distinguished performance of the winners and the value they create amongst Boeing's thousands of suppliers from around the world.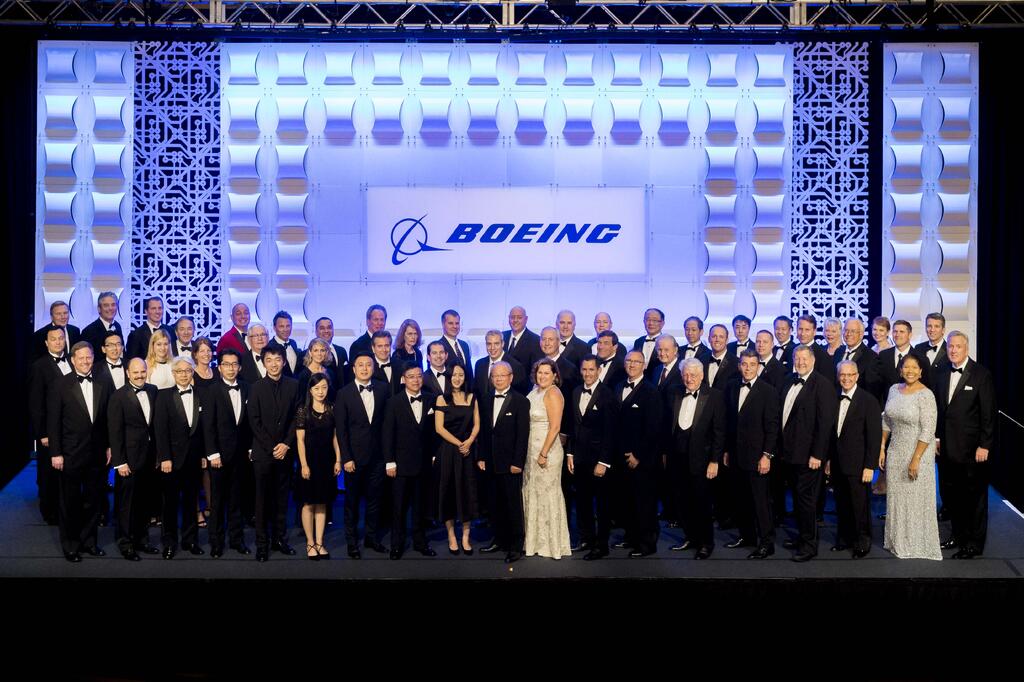 The AMRC has a global reputation as a centre of excellence for manufacturing research and leading the way in innovative engineering. This second award is a testament to the strong performance of the AMRC and its long-standing collaboration with Boeing.
It is the second time the AMRC has received global recognition from Boeing since becoming the first British company to win the accolade in the International (Technology) category in 2011. That award celebrated the AMRC's role in allowing Boeing to meet and exceed the expectations of its customers by developing new technologies and processes for machining high-performance metal alloys used in aerospace.
Professor Keith Ridgway, Executive Dean of the AMRC said: "It is a great honour for the AMRC to be recognised for a second time under Boeing's Supplier of the Year Award scheme.
"The award is a tribute to the hard work and talent of the AMRC engineers who develop and introduce the manufacturing technologies and processes that keep companies like Boeing - and the UK manufacturing sector – competitive in a global market."
Last month Boeing announced it will open a new manufacturing facility alongside the AMRC in Sheffield, which will enable the company to bring the manufacture of key high-tech actuation components and systems used in Boeing's Next-Generation 737, 737 MAX and 777 aircraft in-house, enhancing production efficiency and reducing costs.
Professor Sir Keith Burnett, President and Vice-Chancellor of the University of Sheffield, added: "It is a great honour for the University of Sheffield AMRC with Boeing to once again be named Boeing Supplier of the Year.
"We are deeply proud of the vision and talent of our engineers who have a global reputation for advanced manufacturing research which works directly with industry in ways which transform business, create jobs and strengthen our economy.
"It is increasingly clear that what has been achieved here in Sheffield and Rotherham is unique, not only in the UK but globally. This work was the reason Boeing decided to open its first production facility in Europe to work with us and we will be working with the company in the US too, creating wealth and opportunity in both nations. "Truly it is an inspirational partnership going from strength to strength."
Boeing's Leader for Enterprise Supplier Management, Kent Fisher, said:
"Boeing's success is a testament to the partnerships we hold with the finest aerospace suppliers in the world such as the AMRC. Together we will continue to deliver affordable, technologically advanced products and services that give our customers a competitive edge."